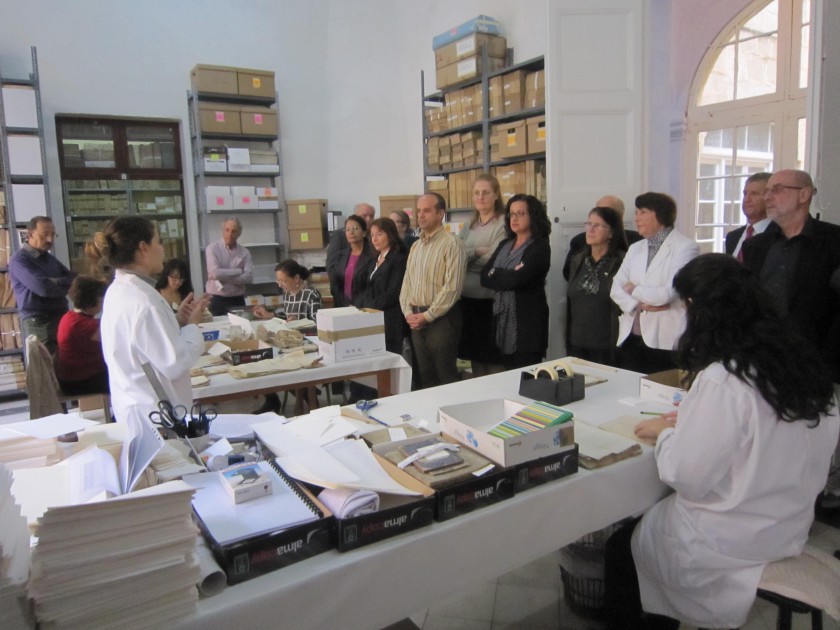 GasanMamo, a company which is a keen believer of Corporate Social Responsibility works very hard to hold events that inspire a positive impact on both employees and clients. For the past years, the company embarked on a long-term restoration project to restore several volumes of deeds and documents at the Notarial Archives in St. Christopher Street, Valletta.
Free Tours for Clients
Recently, the company organised free tours of the Notarial Archives for its clients. During these visits, guests were supplied with variable information about the history and contents of the place, which dates back to the medieval period. In fact, the earliest volume dates back to 1467. This information has also been complemented by a display of original documents which till now have been inaccessible to the public due to lack of awareness with respect to this precious patrimony, which is often referred to as "the mother of all archives" and considered by historians to be a world heritage due to the international character of its contents.
Documents of Vital Importance
The documents found at the Notarial Archives are not only central to Maltese history, but are a treasure for Mediterranean and European history. Thanks to these visits, GasanMamo clients can appreciate more the reason why this place is renowned to be a treasure chest of information with documents that provide a unique insight into the everyday activities of daily occurrences in Malta and our rich history.
Managing Director Proud to Support Archives
"GasanMamo are proud to support the Notarial Archives, as this place leaves a lasting effect that many will benefit from," said Julian Mamo, Managing Director at GasanMamo. "Moreover we consider these tours as valuable for our clients, and form part of our sense of responsibility towards the Maltese community and environment."