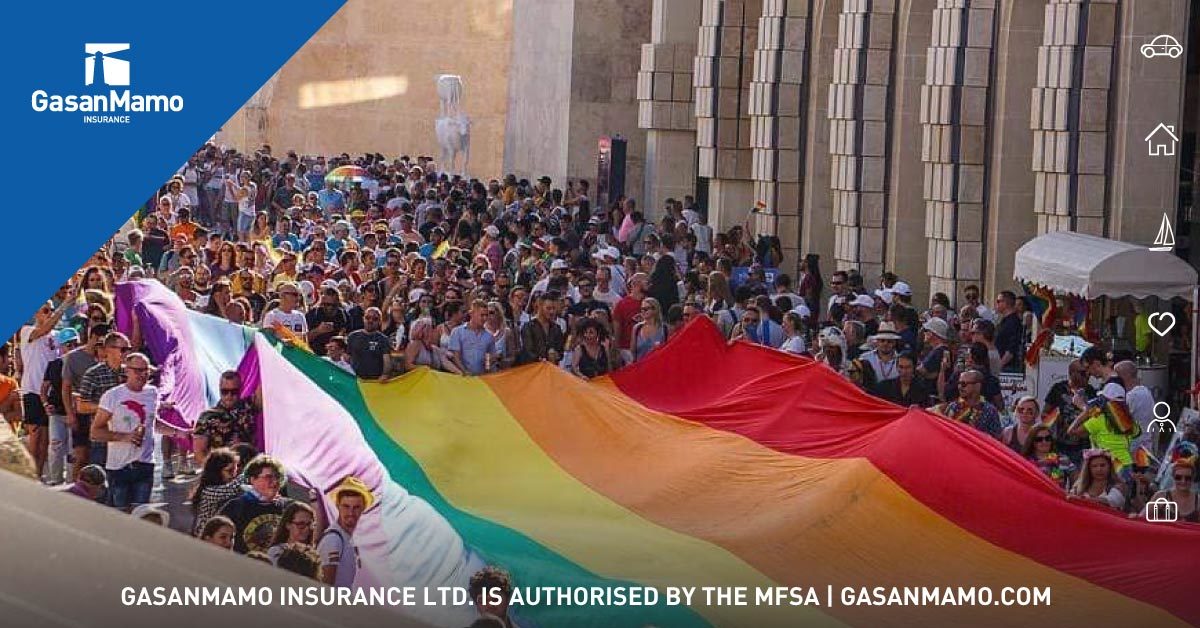 GasanMamo Insurance joined Malta's LGBTIQ members and endorsed a celebration of pride for the local LGBTIQ community during the annual popular parade. No doubt this was a successful event as Valletta turned into a tapestry of colour on Saturday afternoon. Over 4,000 people attended this event as the Pride week in Malta serves as an occasion to bring the LGBT community together whilst also being a social and political tool rather than a celebration.
"Over the last decade, organisations in all sectors have made huge strides in supporting the LGBTIQ community and creating an inclusive workplace. Our support in this year's LGBTIQ Pride forms part of our corporate social responsibility campaign themed 'Spread the Love". We strongly believe that it is our utmost duty to support these types of events particularly because we are in favour of diversity. At GasanMamo we trust that diversity in the workplace is a critical attribute to any business, and it comes in different forms. At its core, diversity is about embracing people of different ages, races, genders, and sexual orientations", said Vanessa Portelli, General Manager.
Thanks to this support, GasanMamo is communicating a powerful message to its employees and clients that the Insurance firm is in favour of diversity and social inclusion. Moreover, the company believes that diversity helps draw top talent and foster innovation, and people perform significantly better when they can be themselves at work.