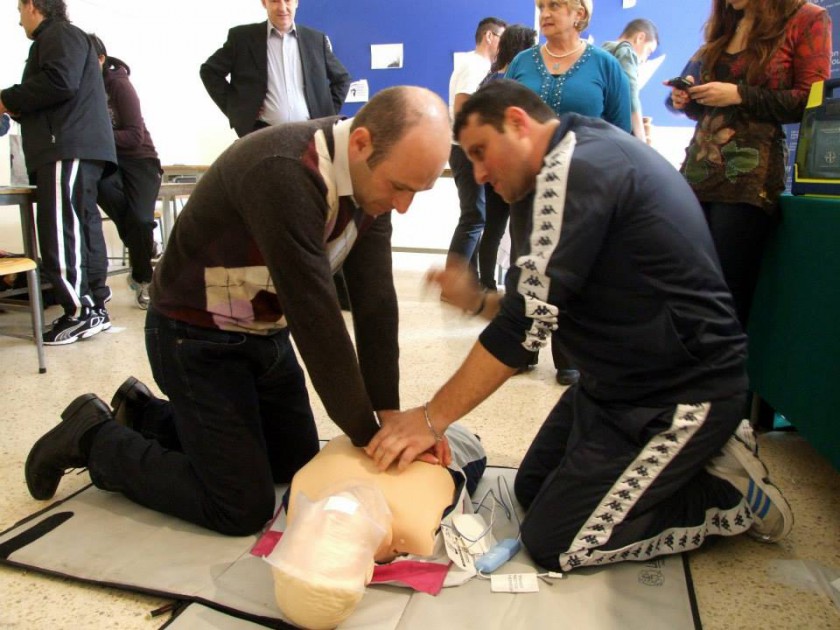 Earlier this year, GasanMamo supported Maratona bir-Roti in raising awareness on first aid by addressing a very sensitive issue for the Maltese, safety and first aid in schools. The Maratona bir-Roti team have now announced that the ambitious project will see 73 schools in Malta and Gozo benefit from the Maratona bir-Roti 2014, through several initiatives.
The funds are being used for schools to be equipped with Automated External Defibrillators, a life saving device that will help in scenarios of heart failures. 220 teachers and staff are being informed on how to use the AEDs and trained and certified in Basic Life Support. A basic presentation in First Aid is also being given to over 20,000 students.
An Initiative with Strong Social Involvement
"Supporting Maratona bir-roti, an initiative with a strong social involvement reflects our Corporate Social Responsibility and our strong social consciousness," said Mark Mamo, General Manager at GasanMamo. "We wish the team of organisers the best of luck with this initiative and look forward to the next".
Maratona bir-Roti organiser thanks GasanMamo
Manwel Borg from the Maratona bir-Roti team of organisers thanked GasanMamo for their support and said the success of such initiatives depends on the generosity of companies such as GasanMamo and hefty donations from the public. He also mentioned Maratona bir-Roti 2015 which will be a continuum to cover the remaining schools and to extend the project to MCAST Institutes, University and all other registered sport, social, cultural and religious organisations which have children and youth as their main concern.