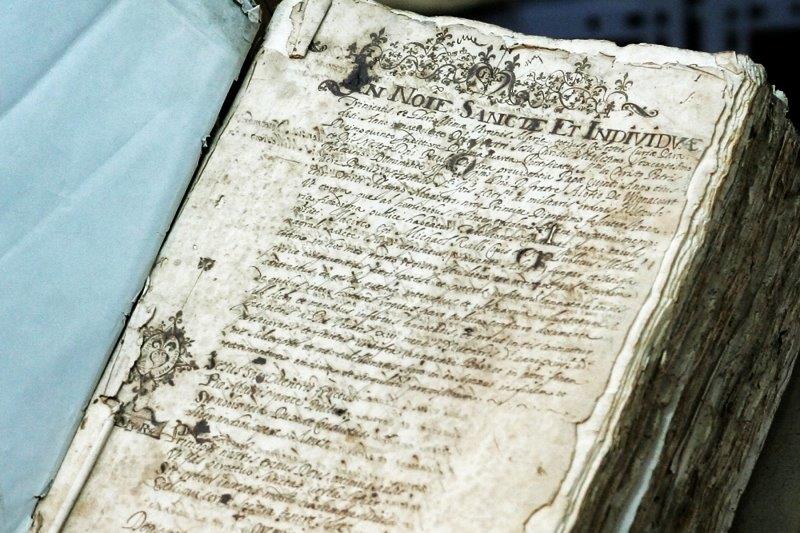 There are more than 17,000 volumes in the Notarial Archives in St Christopher Street Valletta, many of which have been heavily damaged over the years and are in desperate need of restoration. The oldest document dates back to the 15th century. For quite a few years now, GasanMamo Insurance has been involved in a long term preservation project to preserve for posterity several invaluable volumes of deeds and documents.
Adopting a Specific Notary
Under the recently launched 'Adopt a Notary' initiative, GasanMamo has become among the first organisations to adopt a specific notary and ensure that his works are restored to the highest conservation standards. . These priceless notarial works date back hundreds of years and act as history books within themselves, shedding further light on the Knights' stay in Malta. The notary whose works will be restored is Placido Abela (1557 – 1595) who, apart from being a well-established notary, was also heavily involved in the field of education and taught grammar and obtained important official posts in both the secular and ecclesiastical sectors. As one of the more important and early notaries, Placido Abela's clients included several Knights including Grand Master de Valette. Since he was the appointed notary in the sale of lands during the initial stages of the building of Valletta, his notarial deeds shed some fascinating facts regarding the allotment of land in this early development stage of Valletta and is of utmost importance to the history of urban planning.
GasanMamo Proud to Support Notarial Archives
"GasanMamo is proud to continue with its support to the Notarial Archives, and by doing so aims to keep Malta's rich history alive for future generations." said Julian Mamo, Managing Director at GasanMamo.
Editors Notes
The Notarial Archives serve as a repository for over 20,000 registers containing notarial records holding some of the oldest records that showcase the fabric of life in Malta during some of the most interesting and turbulent times in our history. Set up by Grand Master Lascaris in 1640, the Notarial Archives date back to the times of the Order of the Knights of St John yet the oldest notarial volume preserved there is the one authored by Notary Paolo Bonello which dates back to 1467. These historical manuscripts are an incredible link with the past and provide valuable information about Maltese society throughout the last 600 years. Notary Salvatore Ciantar is listed as the first Archivist.