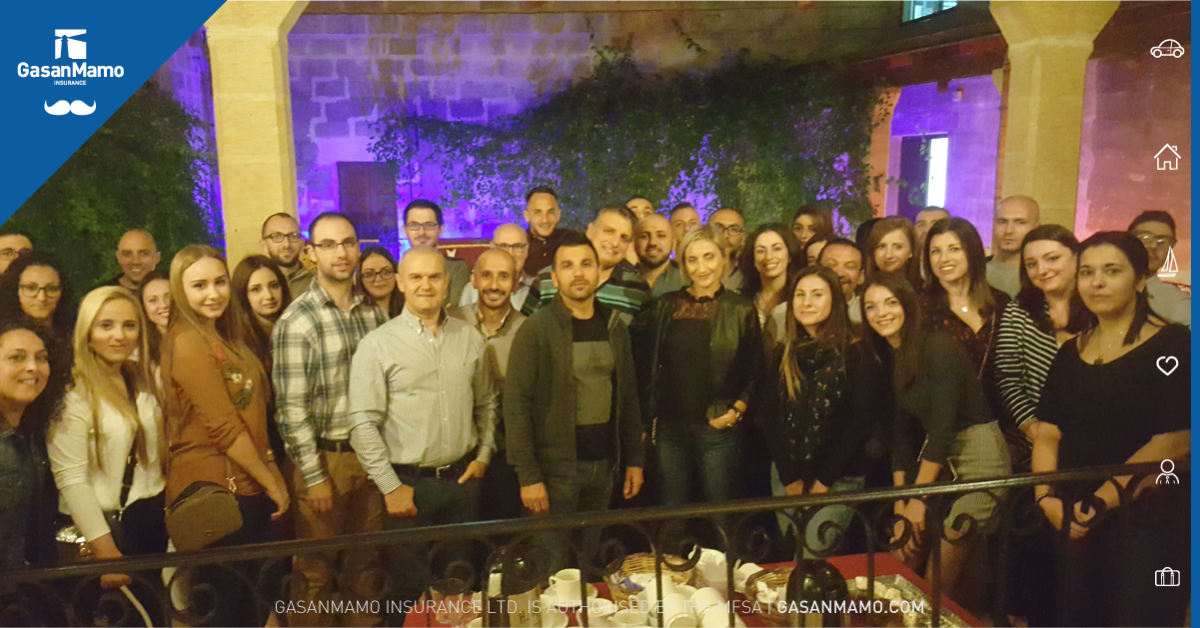 The social activity group at GasanMamo Insurance organised another friendly and enjoyable event for its employees. On Saturday 4th November, around 40 staff members from Malta's leading insurance company, took part in a wine tasting event, which was held at the Razzett l-Antik, Ħal Qormi.
Without doubt this was a different event from the ones which were previously organised. The employees that attended this event, not only had the opportunity to enjoy the tasting of a selection of wines by one of Malta's producer of quality of wines, but they took their knowledge of wine to the next level as they were further informed about the different types of wine produced in Malta.
All present, had the opportunity to evaluate the flavours, aromas and the general characteristics of the wines. The employees thoroughly enjoyed themselves and once more this event turned out to be successful as it was fun, effective, and informative.