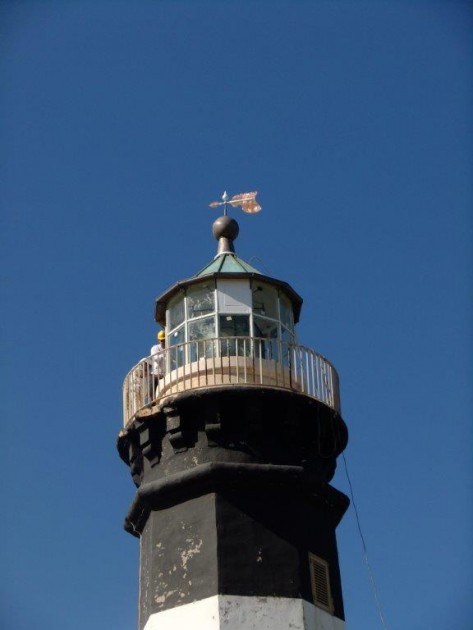 The restoration of the Delimara Lighthouse, a project undertaken by Din l-Art Helwa and supported by GasanMamo Insurance and planned in three phases, with the final aim that of offering visitor accommodation in a historic site has now come to an end. Built in 1854, the Delimara Lighthouse has served as a beacon to shipping as well as a landmark of British architecture in the southernmost tip of Malta.
Lighthouse restoration elaborate, says GasanMamo Managing Director
"It was very difficult to understand the amount of work and time required to bring the lighthouse back to its former glory, but once we did we knew that this would be a great project to embark on," said Julian J Mamo, Managing Director at GasanMamo . "Seeing the lighthouse restored and back to its former glory makes every penny and the the time spent on the restoration worthwhile."
Three restoration phases
The first phase of the restoration involved the restoration of the exterior of the lighthouse and included repairing the damage to the walls, the roof and the tower. All cement accretions added in previous years were removed and the mortar joints were plastered with a hydraulic lime-based mix. The external apertures required extensive maintenance and any missing timber apertures were replaced. The second phase involved internal works such as plumbing and electricity, maintenance of internal apertures and the installation of a kitchen and bathrooms. The first two phases were completed by the first months of 2008. The third and last phase which took 5 years in total, included the restoration of the light mechanism and its housing, gas prisms and lantern mechanism.
Din l-Art Helwa thanks GasanMamo
Dr. Stanley Farrugia Randon, Din l-Art Helwa Council Member thanked Gasanmamo for their interest and generosity throughout the whole restoration project and urged other companies to follow in GasanMamo's footsteps of giving a helping hand to the restoration of such jewels present around the Maltese Islands.