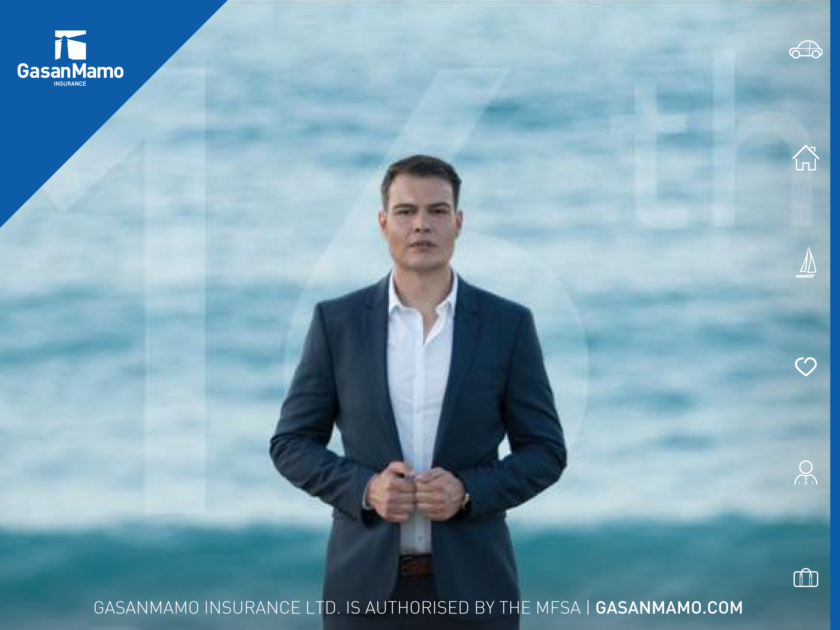 GasanMamo Insurance will be supporting and sponsoring Cliff Zammit Stevens 9th Annual Summer Concert, which will take place at Pjazza Teatru Rjal in Valletta on Saturday 16th September 2017. This event promises to be a fantastic evening under the stars, performing some of the best ever written music.
"GasanMamo is one of the leading local companies in supporting Maltese talent and to this I'm honoured that this year they are supporting my event. Supporting the arts and Maltese talent is extremely important and is one of the main contributors to keeping the arts alive. We as artists spend countless of hours preparing and rehearsing for such events and our biggest reward is to be recognized by local supporters and able to offer the highest of standards to the Maltese public," said Zammit Stevens.
This year's concert will once more be joined by the Malta Philharmonic orchestra under the baton of Mro. Philip Walsh. Zammit Stevens explained that the overriding message for this summer's concert is that music is for everyone. "It speaks a universal language and is the best cure for today's world. This is the reason I have invited the Animae Gospel Choir to join me. This year's concert is an amalgamation of different genres of music coming together in perfect harmony. We will be performing solo pieces and working on some fantastic collaborations that will surely be a special treat for the audience present," added the Maltese promising tenor.
Zammit Stevens had another successful musical year and performing in many operas in the United Kingdom namely a new contemporary opera that was commissioned for a new theatre in London and being an Alvarez young artist with Garsington Opera. He also had his debut in Paris performing at the 'Theatre de Champs-Elysees' and headlining a concert in Berlin commemorating Malta's E.U. Presidency. Moreover, Zammit Stevens had the privilege to work with internationally acclaimed conductors and directors.
GasanMamo are renowned to support these musical events and endorsing the Maltese talent. In August, the company were also one of the official sponsors for Joseph Calleja's 20th anniversary concert. "GasanMamo are honoured to support Cliff's concert as he is one of Malta's rising stars in the musical scene. He is leading a successful career and carrying the Maltese flag and performing around the world with pride," said Mark Mamo, General Manager at GasanMamo Insurance.