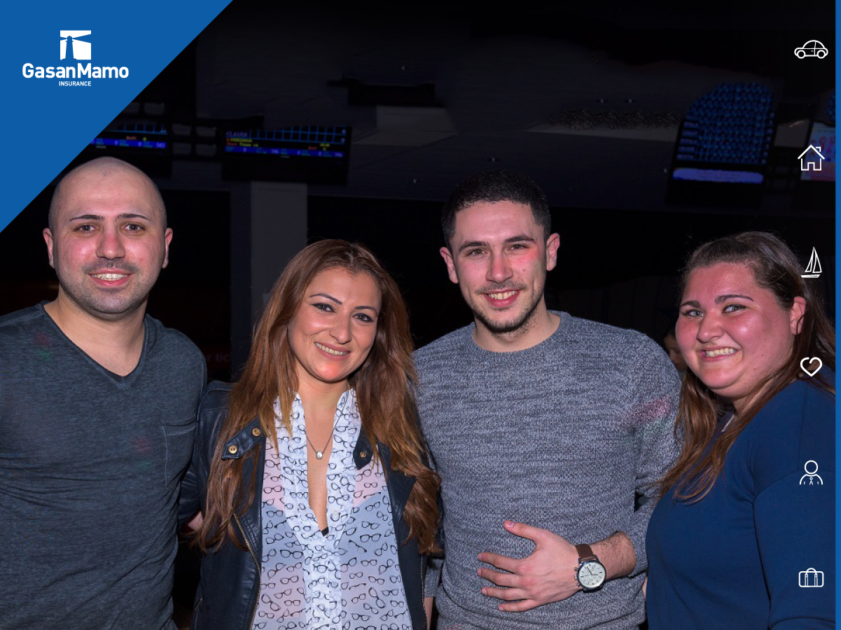 Bowling Fun Night for GasanMamo's employees
Earlier this month, the Social Activity group at GasanMamo Insurance, organised a fun night for all the employees at the Eden Superbowl, Paceville.  Bowling is generally seen on television as an individual sport however bowling can be enjoyed as a team sport, in fact this event turned out to be successful and a good example of a team building exercise.
"No doubt that these types of events are supportive for our Company to help us build a team environment within our staff members, have fun together whilst lifting the spirit on the lanes," said Vanessa Portelli, General Manager.
The highlight of the night was the unexpected attendance of Maltese star singer, Claudia Faniello as she surprised her sister Miriana, who works at GasanMamo Insurance and all staff with her presence.  Faniello had the opportunity to socialise with the employees of GasanMamo as they welcomed her with great enthusiasm and wished her the best of luck prior to this year's representation at the Eurovision Song Contest, which will be held in May, in Kiev, Ukraine.
Around 50 employees attended this event and joined the three-hour bowling challenge as 'Bowling Stones' team won the tournament with 1982 point. The winning team was composed by Gordon Axiak, Trevor Rutter, Mandy Mizzi, Elaine Camilleri and Ryan Mizzi. The best three players overall were Maria Agius, Audrey Gatt and Trevor Rutter.
"This was a special night that brought all staff together outside the office environment.  We enjoyed a fun, but still competitive, bowling night out while enjoying good food and great atmosphere," said Joseph Fenech, a member of the Social Activities Group at GasanMamo Insurance.