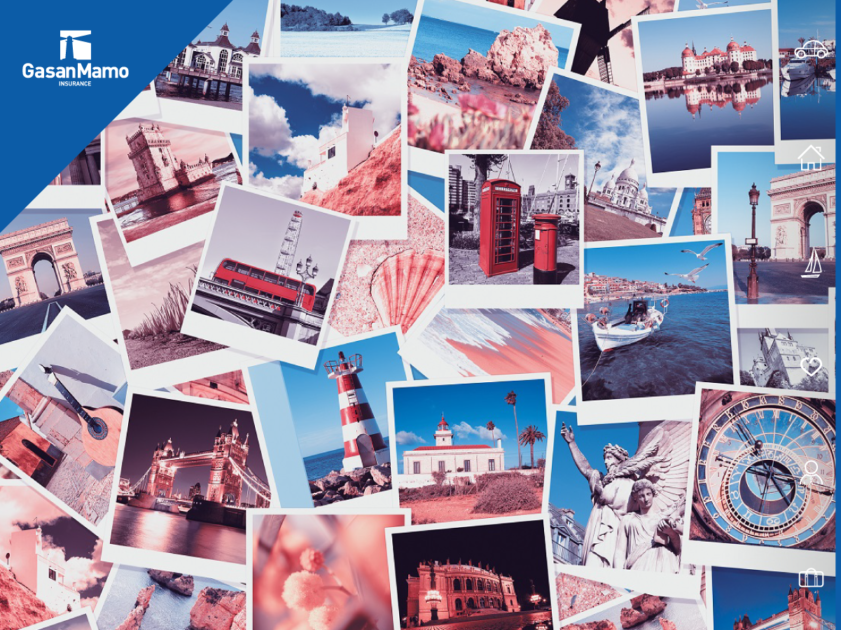 The more you're on the road or in the air the greater the chance that 'something' unexpected will happen.  Now, with GasanMamo's recently launched Annual Travel Insurance, all frequent travellers can put their mind at rest. The Annual Travel Insurance has been introduced by Malta's leading Insurance company, to complement GasanMamo's existing product range. This policy offers flexibility and convenience for the frequent traveller as it provides a twelve-month annual policy with automatic cover for an unlimited number of trips.
"Just because you are a regular traveller, doesn't mean you are endangered from the mishaps and derailments, which can happen to even the most experienced traveller, on even the most well-planned trip. GasanMamo are now providing cover for an unlimited number of trips during the annual period, with a choice of comprehensive policy cover, said Chris Delicata, Senior Underwriting Manager.
The annual travel insurance plan covers all trips to Europe with a maximum duration of 15 days any one trip. No doubt this policy offers convenience for both business travellers and those travelling for leisure. This policy is issued for a twelve months' period with the innovation of having one single policy covering any number of trips during the year, instead of issuing multiple policies for each and every trip.
The new policy also offers free cover for children under 16 years of age (if parents and/or guardians are insured under the annual policy). Clients also have the option to extend cover so that the standard policy excess is waived in the event of a claim. One may also consider to extend the policy to cover Cancellation of Service and Winter Sports.
For the past 70 years, GasanMamo Insurance, as a leading travel insurance provider in Malta has offered insurance protection and peace of mind to thousands of travellers. With our new Annual Travel Insurance, customers can now benefit from a competitively priced policy and comprehensive coverage making one's travel plans complete!
For further information regarding this new policy please click here or contact us on 2134 5123.