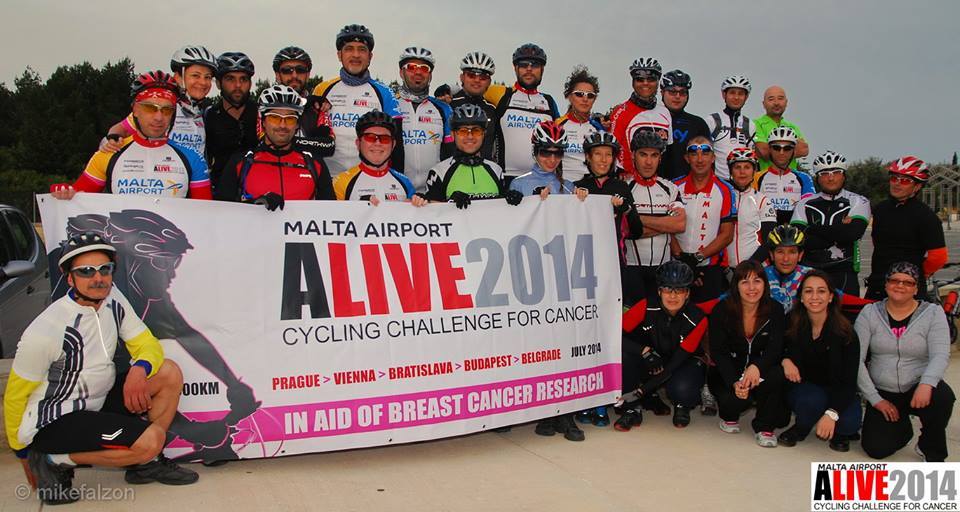 GasanMamo will be supporting ALIVE 2014 Cycling Challenge with their endeavour of cycling over 1,000km from Prague to Budapest. A group of 45 participants will cycle the endless kilometers over 7 days to raise much needed awareness and collect funds for the Research, Innovation and Development Trust dedicated to breast cancer research.
GasanMamo General Manager Proud to Support Event
"We are delighted to be part of such a worthy cause," said Mark Mamo, General Manager at GasanMamo Insurance . "Joining forces with ALIVE Charity Foundation makes us proud, and knowing that the challenge will bring people together to contribute generously towards research for this terrible illness will make it all worthwhile. We have no doubt that the participants will do Malta proud yet again this year after managing to collect €50,000 during last year's challenge."
Cyclists' Departure
The cyclists will leave Malta on the 9th July for Prague and will cycle through Bratislavia, Vienna and Belgrade and finish off the long ride on the 18th July in Budapest. ALIVE Charity Foundation, a non-profit organisation funded by volunteer donations and contributions has the main aim of raising the status of health awareness and scientific research. ALIVE constantly organise philanthropic activities in order to collect donations for their projects. They also conduct activities aimed at increasing awareness in health related areas such as breast and prostrate screening and healthy eating.
ALIVE thanks GasanMamo for their generous support. Without these donations the event would not be possible. Donations can be made by logging on to www.alivecharity.com