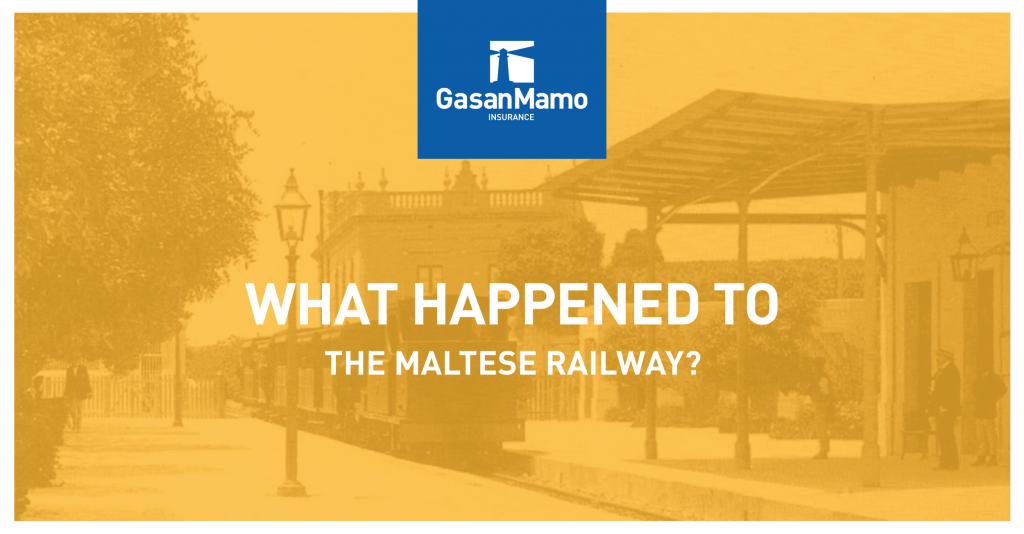 Last month, Minister for Transport and Infrastructure, Joe Mizzi, proposed a railway system to help support the transportation of medium to high-value goods across Malta.
Can you imagine travelling around the island any other way than by car or bus? The idea isn't too farfetched, as there was once a railway that served Malta over 100 years ago! But have you ever wondered what happened to it?
132 Years Back in Time
Travelling around Malta today, you would never have imagined a railway existed on the island. Cars, buses and boats are now the main modes of transport. But travel back 132 years and you would have found a very different island. It would have taken three hours to travel from Mdina to Valletta on foot, and as a result, a railway line was proposed.
Why Didn't the Railway Survive?
The railway lasted nearly 50 years, with a two-year break between 1890 and 1892 because of financial problems. With the increase in buses and trams, the competition took its toll on Malta Railway Company Ltd., and thus it closed its doors in 1931.
During World War II, the railway line offered safety to the Maltese. The tunnel under Valletta's fortifications became an air raid shelter. In 1940, Benito Mussolini claimed that an Italian air raid destroyed the railway despite it being closed for nine years prior to his statement.
What's Left of the Railway Today
Valletta train station was damaged during World War II and demolished in the 1960s. Nowadays, you'll find Malta's new Parliament building on its former site. Other stations that survived which are now being used for other purposes include Hamrun station, which now serves as premises for the 1st Hamrun Scout Group.
Birkirkara station is now a childcare centre, however, plans are afoot to turn it into a railway museum. The gardens near this station contain the only remaining railway carriage, although it is now in a decrepit state. Last but not least, the Museum station, on the outskirts of Mdina, is now a restaurant.
There are still points along the route where you can see remains of the Maltese railway. The ticket office in Floriana still stands, and St. Philip's Gardens, which are located on the site of the former railway tunnel, reopened to the public in 2011.
We hope you enjoyed reliving the fascinating history of the Maltese railway and discovering what happened to this iconic transportation system with GasanMamo.