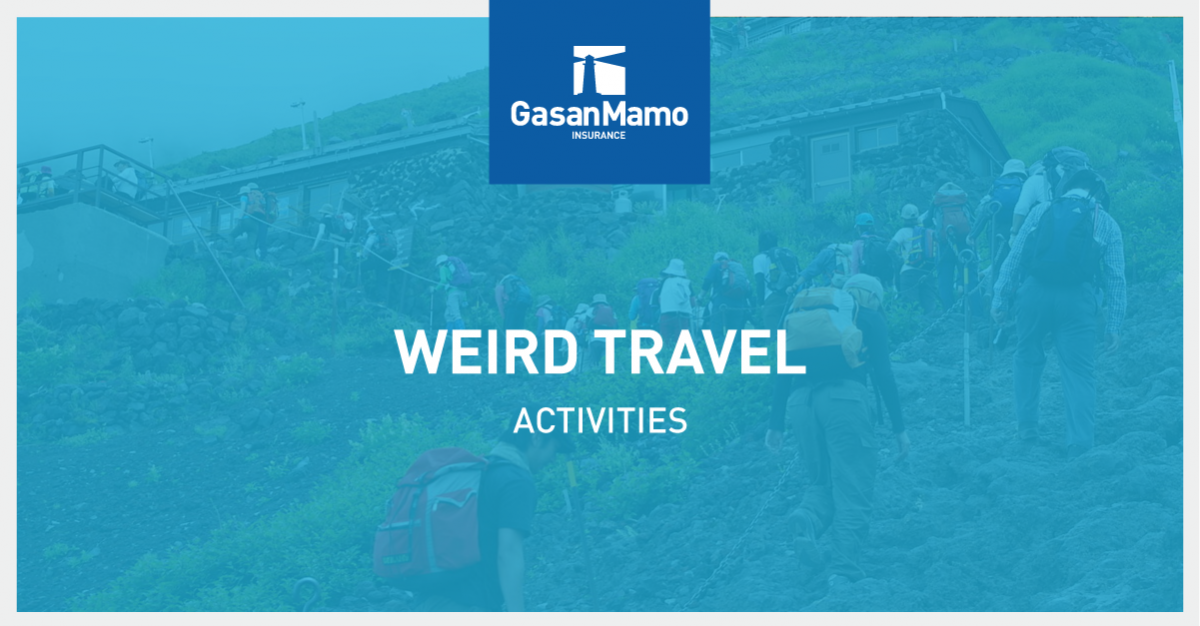 Travel insurance sorted? Looking for activities that will take you off the beaten track on your next holiday? Look no further. We've compiled a list of weird travel activities that will definitely make your trip an unforgettable one!
Fancy a Snake Massage?
A health and beauty spa in Israel is offering a different type of massage to its customers- a Snake Massage. For just €70 you can have different types of snakes; such as California king snakes, corn snakes and milk snakes, wriggle up and down your spine and across your face. According to the owner of the spa, Ada Barak, the experience is very soothing and relaxing – unless you have a fear of snakes that is!
See Lisbon with a Blindfold
Just like your average walking tour, only this time you are completely blindfolded… we hope you bought your travel insurance because it certainly could come in handy. The aim of the tour is to walk around Lisbon blindfolded to get a true sensory experience of the city based solely on the smells and sounds of the city. Each person is paired up with a partner, who you have to put your complete trust in, to escort you around.
Bathe in Beer in Austria
Maybe the snake spa isn't for you… how about a beer spa in Austria? Yes, that's right – the Austrian Starkenberger Brewery in Tarrenz offers a very unique spa experience in their beer spa and beer baths. In the brewery's fermentation cellar you'll find the world's first beer swimming pool filled with 12,000 litres of water, and 300 litres of beer. Swimming in beer is said to be nourishing and cleansing to the skin, making this experience even more worthwhile. Don't forget the beer in the bath isn't for drinking though!
Stay in a Capsule Hotel in Tokyo
Heading to Japan and still haven't decided where you want to stay? Well have we got the place for you. All over Tokyo hotels with capsules instead of rooms are becoming quite the phenomena. Although facilities differ from one capsule hotel to another, most of them include a television and Wi-Fi. The capsules are stacked side by side and are two units high with steps giving access to the second level rooms. Washroom facilities are shared and luggage is stored in a locker. These capsules have often been compared to corpse drawers in a morgue – it's not exactly an ideal comparison however it's a very unique hotel experience.
No matter what you plan on getting up to on holiday, don't forget that all-important travel insurance. At GasanMamo we provide a range of standard cover travel insurance to make sure that we have you covered.