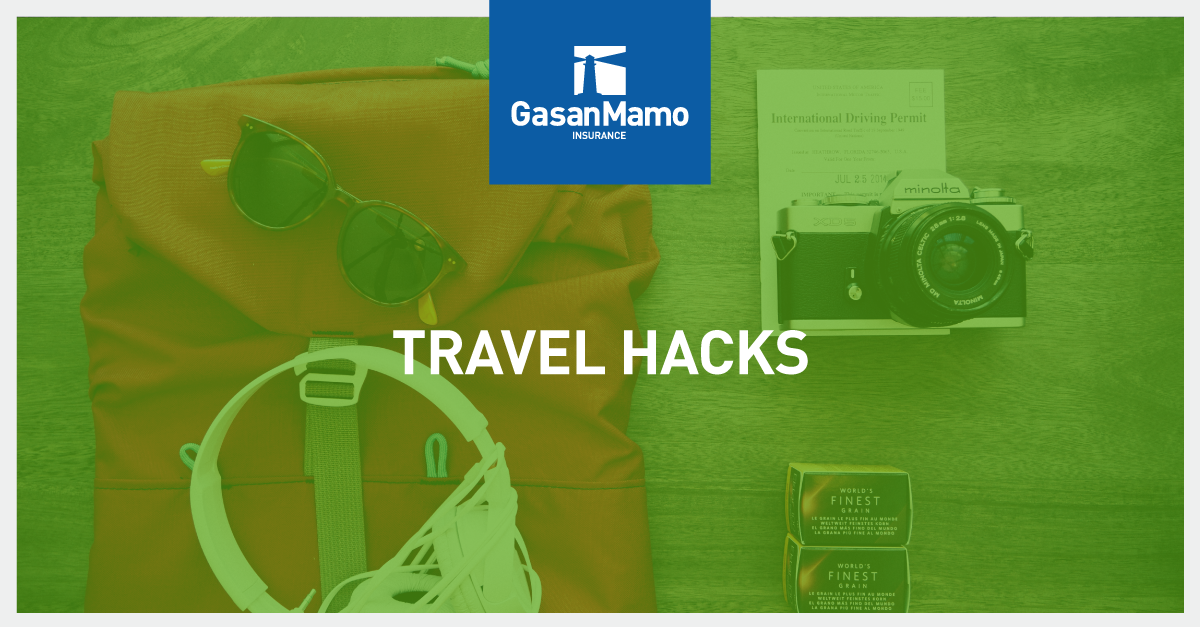 Once you've decided on your next travel destination, actually getting there can be quite stressful. You may be wondering when it's best to book your flight, or whether you're making the right decision. To make life easier, we've compiled a list of travel hacks that will definitely come in handy when going on your next adventure:
1. Private browsing is key
Airlines and travel sites often install cookies on your browser allowing them to monitor your activity on their website, and this can cause them to increase the ticket prices on flights you have searched for before. Unfair right? Well, there is a way around this- simply enable private browsing or incognito mode when purchasing airline tickets.
2. Explore your options
Different travel search engines, like SkyScanner and Kayak, get flight information from different sources. To make sure you get the best option when you're shopping around, make sure you visit as many flight search engines as possible before making your final decision, and remember to keep private browsing enabled. Do the same when purchasing travel insurance!
3. It's all about timing
Airlines generally launch sales and offers at the beginning of the week, making Tuesday and Wednesday the best days to buy airline tickets. To make sure you get the best deal possible, you should book seven weeks in advance. Unless you're travelling during a holiday period such as Christmas, then those flights should be booked ASAP!
4. Picking the right seat
Not travelling alone? Great! You can book the aisle and window seat, leaving the middle seat empty. Odds are, if the flight isn't full, that seat will remain empty for the entire flight. Hate turbulence? Select seats on the wings because they experience less of an impact when going through turbulent patches. Avoid seats at the back, because they're the ones which usually provide the bumpiest ride.
5. Ready to go
Make sure you're aware of luggage restrictions well in advance to avoid any unnecessary issues at the airport. The air in planes tends to be extremely dry, so make sure you stay hydrated when you're onboard. Travelling on a long-haul flight? Try standing up and walking up and down the aisles as much as possible to boost circulation.
Need travel insurance?
One last thing! Wherever your next adventure might take you don't forget to buy travel insurance to make sure you are covered in case anything goes wrong on your trip. Gasan Mamo offer a comprehensive range of standard cover travel insurance, making sure you're protected wherever you are in the world.