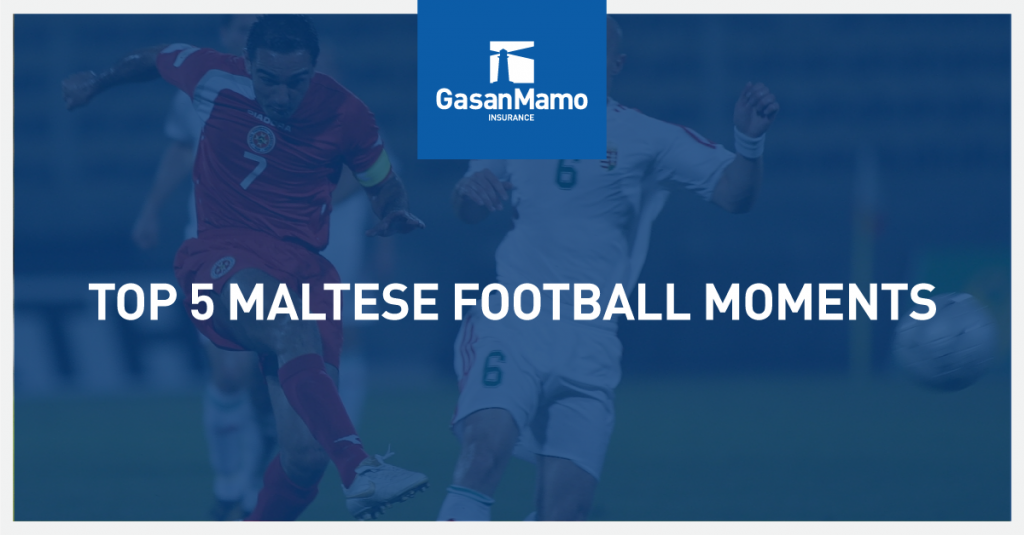 We know that this piece is going to be a massive bone of contention, but nevertheless, we're bold enough to take the plunge. Here are GasanMamo's Top 5 Maltese Football Moments:
The Malta Football Association is born
While the first match of association football in Malta was played back in 1882, it wasn't until 1900 until the Malta Football Association was formed. It was British servicemen who introduced footballing tradition to Malta as they were stationed here at the time. Celebrating its hundredth year some in 2000, the MFA is one of the oldest football associations in the world. The Centenary Stadium, adjacent to the National Stadium, was constructed to mark the anniversary.
The National Team's First Win
The year was 1975, and our local lads had never taken a win on the international stage. Little did anyone expect the breakthrough to come when it did, but it was February 22nd of that year that marked the date. Playing their hearts out at the old Gzira Stadium, it was Ritchie Aquilina and Vincent Magro who were the men responsible for finally breaking the Maltese duck. People who were there still harbour lucid memories of the fine victory.
Il-Buzu Calls Time on his Playing Career
500 club appearances, 190 club goals, 111 national team caps and 23 international goals. What more can be said about Carmel Busuttil's incredible career? He called it a day in 2001 after beginning his professional career some 22 years earlier in 1979. He was awarded the Order of Merit in 2000 by then President of Malta, Guido de Marco, for his contribution to Maltese sport. He was also selected as Malta's Golden Player for UEFA's 50th Anniversary celebrations, outlining him as Malta's most outstanding player of the previous 50 years.
A Famous Victory over Hungary
Back in 2006, prospects for a competitive victory on the international stage looked bleak for our national team. Little did we all know that we were about to witness arguably the greatest moment in Maltese football ever – a 2-1 victory against Hungary in Ta' Qali. Andre Schembri slotted in a goal either side of half time as the National Stadium's stands were sent into raptures.
Michael Mifsud scores twice at Old Trafford
Okay – so this isn't really a Maltese football moment, although you may argue it is considering the individual it involved. On 26th September 2007, Michael Mifsud flew the flag high for Maltese football when he scored twice on the hallowed turf of Manchester United's Old Trafford. He was playing for Coventry City at the time, which was in a league below the top tier of British football. It was truly an amazing day for Mifsud and showed us as individuals from a small and relatively insignificant island how great we can really be.
As we celebrate the spirit of competition and passion for football, GasanMamo is proud to support the sporting community.
We hope this journey through the top 5 Maltese football moments has reignited your love for the beautiful game and sparked nostalgia for these incredible achievements.