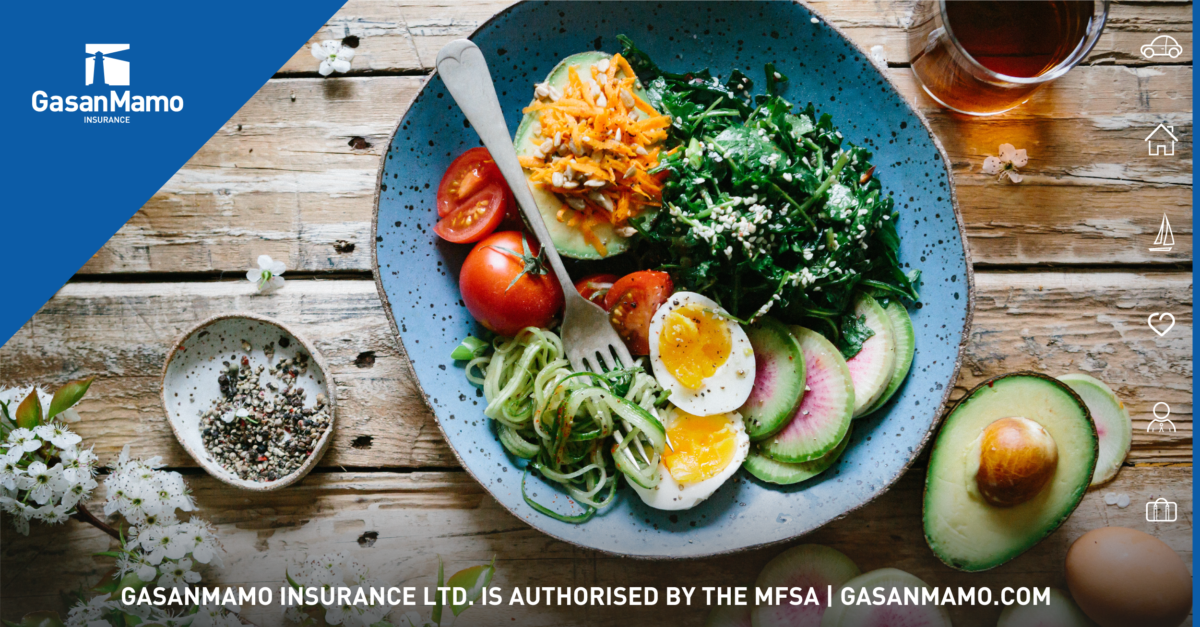 We are in March, and it's the time of the year where people forget the food and drinks they eat or drink in the Christmas shutdown or holidays and start dieting for the summer.
It's the time where "Summer body" becomes the most used word in a personal vocabulary. Fair enough, who doesn't want to go to the beach looking good?
But that aside, health is more important than having that "Summer Body". Eating healthy is the norm that you need in your life to live and prosper a healthy long life.
In this article, we will give you the top 4 healthy recipes to try in 2019 for great health and maximum confidence.
Pea and Spinach Carbonara
Who doesn't love pasta? The mantra is that pasta is not good if you are looking to lose weight and it can have a detriment on your health if you eat pasta for a frequent time.
Well, could be right. But not this pasta. In fact, this pasta is one healthy recipes to try in 2019. Pea and Spinach Carbonara is an easy-peasy and healthy dish to help you in your conquest for health.
Its good because of the high nutrients in the spinach and peas which makes it good for your blood, eyes and the whole immune system.
Not to mention the known carbohydrates that the pasta offers to give you more energy throughout the day.
Carbohydrates and protein are coupled with the protein that the boiled egg or eggs will give you in this meal. The protein is important to build your muscles in your body.
The expected time to cook this meal is about 20minutes. Click here for the full recipe.
Ribbony Prawns and Spaghetti
A large segment of the world population love seafood, especially prawns. Just like Pasta. What if someone told you that you can get a healthy meal with the two mixed together?
Yes, it's right, the Ribbony Prawns Spaghetti is one of the healthy recipes to try in 2019. Mix them together and you get a healthy meal which can fill you up for a long time too. The Ribbony Prawns and Spaghetti is the perfect dish to mix the health and tasty together.
You can try different seafood, let's say, Shrimps. The important thing is to replace the prawns with shrimps to keep it healthy as then it can be too much.
The Spaghetti will give you much-needed energy after a long day at work or workout, with the fresh seafood gives you the motivation to look forward to this meal.
Also, this meal can be done in 15 minutes. Great? Then click here for the full recipe.
Peach Cobbler Oatmeal
Enough Pasta! Let's have a look at some fruity meals now for healthy recipes to try in 2019. This fruity meal takes just 10 minutes to do and is super healthy.
Oats may not be the cup of tea of everyone but with some peach and nuts, it can really be the dream of the day.
The best time to eat it is when the peach season is at its peak. So you can choose a high quality and large peach to go with your eats.
Some people like the oatmeal boxed and ready but then again there is whom that wants to do it fresh for a better taste.
The peaches would give you a lot of nutrients and vitamins you need to feed your body in good health especially in the morning! While the oats are high in fiber which will help the flow of food in your body during the day.
Although this recipe is meant for breakfast, one can also take it during lunch, however, it's the idea that one has another meal during the day apart from the Peach Cobbler Oatmeal.
Click here for the full recipe.
Fried Rice
When on diet, people tend to love rice. That's because it can fill you up for a long time. And then there is the fact that you can anything with rice. From tuna to vegetables which makes it healthy recipes to try in 2019.
What about fried rice though? Nothing special, except it is. The fried rice is cooked by with sesame oil which increases its health benefits.
And just like any other type of rice, you can put any type of fillings but ideally, you put eggs for protein and peas, carrots or both to add important nutrients and vitamins.
Click here for the full recipe.
Let us take care of your health
Taking care of your health is important from training to the diet plan. What about insurance? Read our extensive health insurance package.
With our article about the top 4 healthy recipes to try in 2019, check how healthy were the Maltese in 2018 by reading our article.
Let us know any suggestions of any healthy and tasty recipes you know.