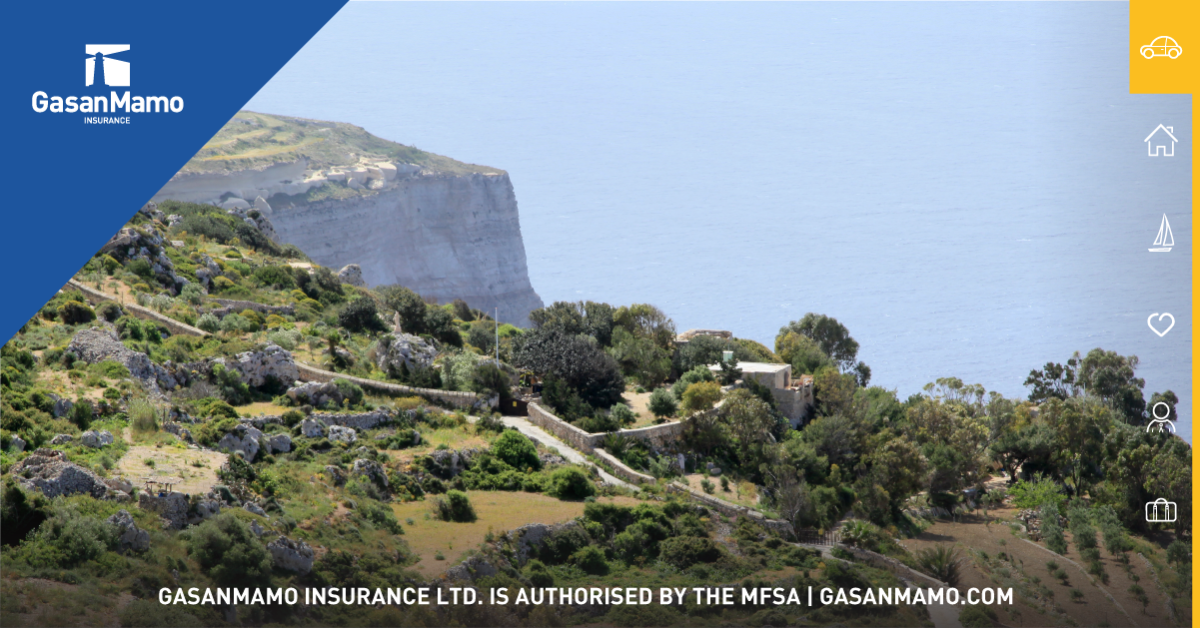 With life as busy and hectic as it is, sometimes you just need to unwind, relax and disconnect for a while. It can be hard to find the perfect place to do this, as everywhere seems to be so busy!
The good news, however, is that there are many hidden spots that are perfect to disconnect; read on for some of the best quiet places in Malta.
1.  Valletta
The capital city may seem like an unusual place to disconnect and unwind, but this World Heritage City is a treasure trove of historic sites, stunning architecture, and beautiful artworks.
A European City of Art, Valletta is a hotbed of Baroque beauty and acts as a guardian for some stunning visual treats.
It is a perfect opportunity to wander around and immerse yourself in the wonders that Valletta has to offer, and if you would rather take in the wonderful view of the harbour, take a walk to the Upper and Lower Barracks, or even to the Waterfront.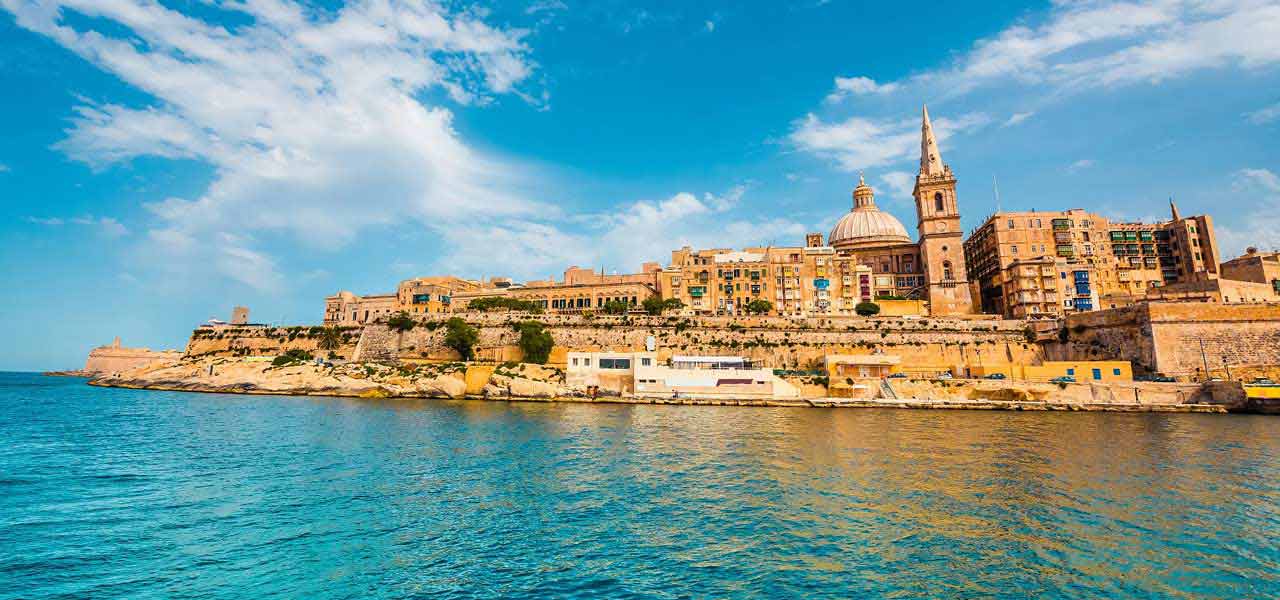 2.  Gozo
Malta's sister island, Gozo is a wonderful combination of countryside, history and seaside.
This greener, more rural alternative to Malta offers a tranquil retreat, an opportunity to experience everything from abseiling to watersports, or simply follow the flow of the seasons with the agricultural and fishing ways of life.
For those who appreciate history, the visiting the Citadella is a must. The beautiful fortification has also undergone careful restoration in recent years, making it, even more, a great sight to behold.
Gozo is an ideal opportunity to switch off and unwind from everyday life.
3. Golden Bay
For a nice day of sun, sea and sand, head over to Golden Bay, one of the most popular beaches in Malta.
This beautiful seaside retreat is perfect for snorkelling, barbecues with friends, and swimming in the crystal-clear sea.
For a change of scene, take a walk through the miles of beautiful, unspoilt countryside, to clear your head and enjoy the quiet.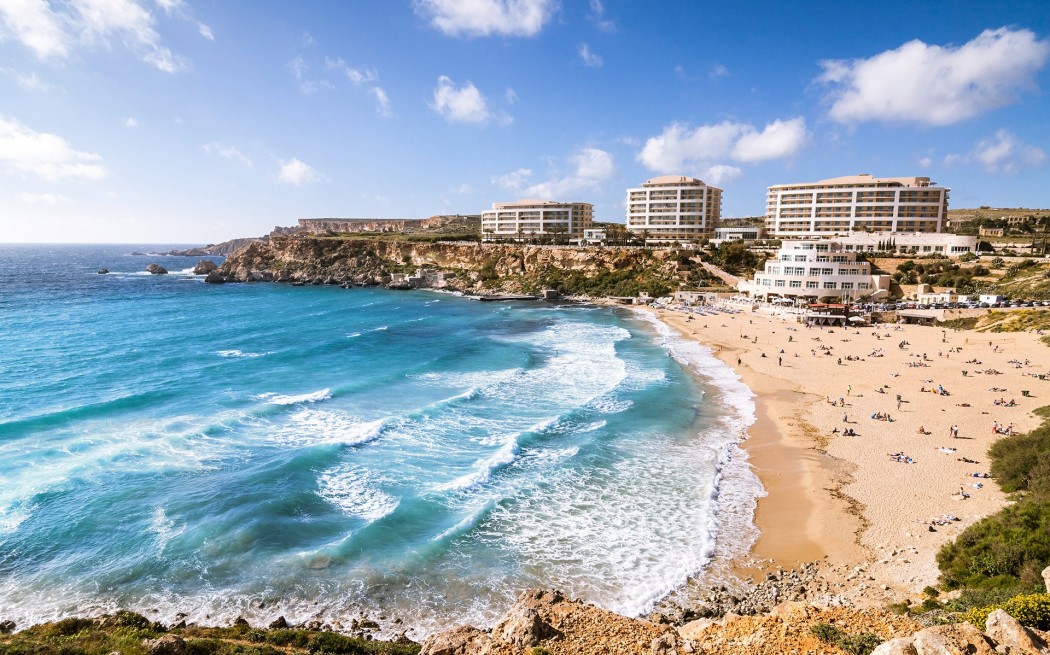 4. Għajn Tuffieħa
Close to Golden Bay, is Għajn Tuffieħa, which offers a more tranquil experience, away from the crowds.
Head down the clay steps and be transported to golden sands and azure seas, for a chance to truly disconnect and unwind.
5. Mdina
One of the finest examples of walled cities in Europe, Mdina plays a huge part in the history of Malta, tracing its history back over 4000 years.
It is thought to have been the home of the Apostle Saint Paul following his shipwreck in 600AD.
These days, it is a site rich in beautiful historic sites, incredible palaces, catacombs, churches and monasteries.
Known as the 'timeless city', Mdina is almost the definition of disconnect. Take time out to explore the stunning city, and rediscover a past which is still very much alive.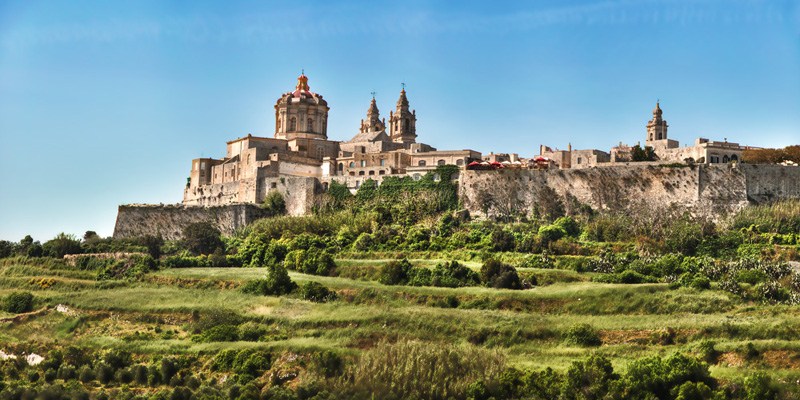 6.Marsaxlokk
Marsaxlokk is yet another wonderful place for a relaxing experience.
Located in the South East of Malta, this small fishing village still maintains the traditions, routines and industries of the past, resulting in a quiet community which offers an ideal retreat from the world.
Explore a slower pace of life in one of the many choices in restaurants, and enjoy a meal gazing out over the brightly coloured fishing boats, watching the world go by.
7. Fomm ir-Riħ
How does hiking down to the beach sound? If that's something that gets you enthusiastic, then Fomm ir-Riħ is truly unmissable!
Possibly one of the wildest beaches in Malta, it is also in close competition for the most beautiful but getting there might not be the easiest thing to do!
The pebbled beach sits nestled amongst soaring cliffs, deep valleys, and incredible views of the Mediterranean Sea, and is only accessible on foot through a steep and winding rocky pathway, which makes the destination on the pebbled beach even more rewarding!
Spend your time fishing, snorkelling, swimming, walking or just relaxing in the sunshine!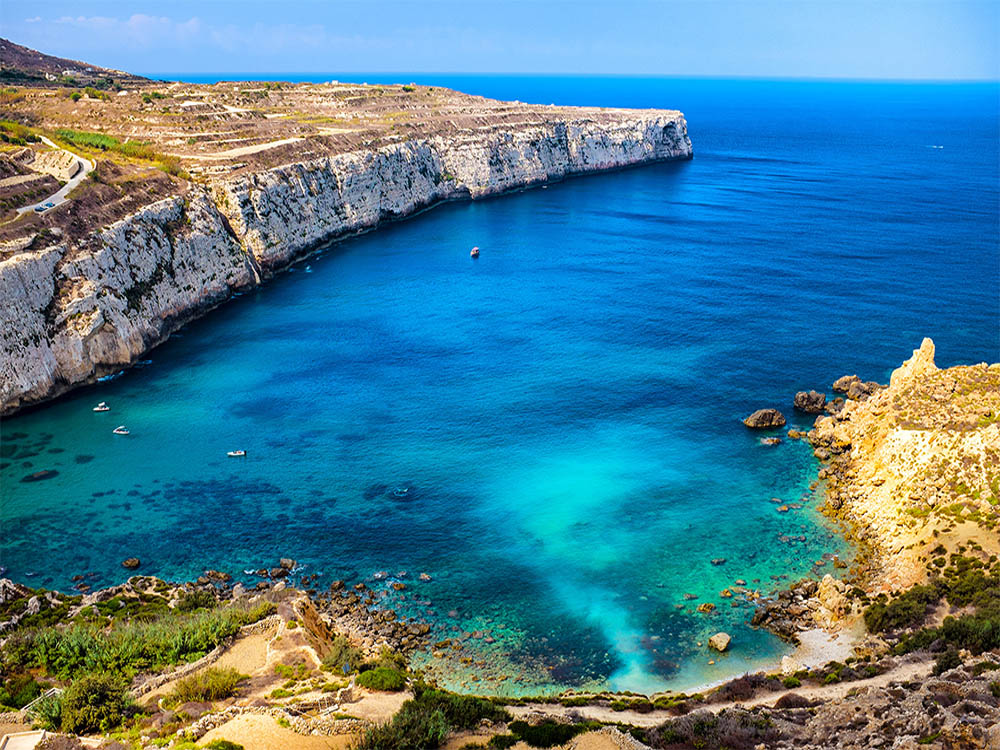 Buskett Garden
Malta is much better known for its sandy beaches and rugged coastlines than for forests and trees, which is one of the things that makes Buskett so special.
Often credited with being the greenest place in Malta, Buskett sits in the fertile valley of Wied il-Luq and forms one of the few areas of woodland on the whole island.
Experience peaceful country walks, family picnics, and lose yourself in a lush, fertile oasis.
With a huge range of flora and fauna, Buskett is also a must visit for nature lovers looking for something special and unique.
9. Il-Miżieb
Perfect for camping, trekking and hiking, il-Miżieb is also one of the best nature trails in Malta, especially in Winter!
Getting to Miżieb is fairly easy. The woodland is located between Għajn Tuffieħa and il-Mellieħa.
The woodland is a very recent creation that took place in the 1970s and consists exclusively of Aleppo Pine trees.
Ever since it has been a throve to Maltese people who are used to greenery as much as the sea.
10. Selmun
This tiny countryside hamlet packs a lot in despite its small size. Overseen by the imposing Baroque Selmun Palace, it is certainly well worth a visit – the hamlet is full of traditional farmhouses, cliff walks, sandy beaches and rural countryside walks.
For a land which seems from a different time, Selmun is a perfect site to switch off and disconnect.
For a tranquil retreat, Malta is bursting with beaches, countryside walks, historic sites, lush gardens and woodland, and stunning artworks. There can be no better place to unwind, relax and disconnect.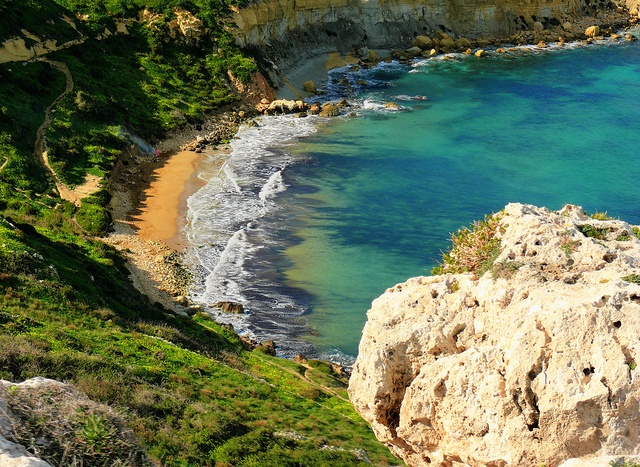 So, if you currently feel like you need a small break from work, school or any other situations, why not find some time for yourself and take a trip to one of these places? We guarantee you will feel recharged and ready to take on whatever comes your way!
Remember, your health is important, so take care of yourself!