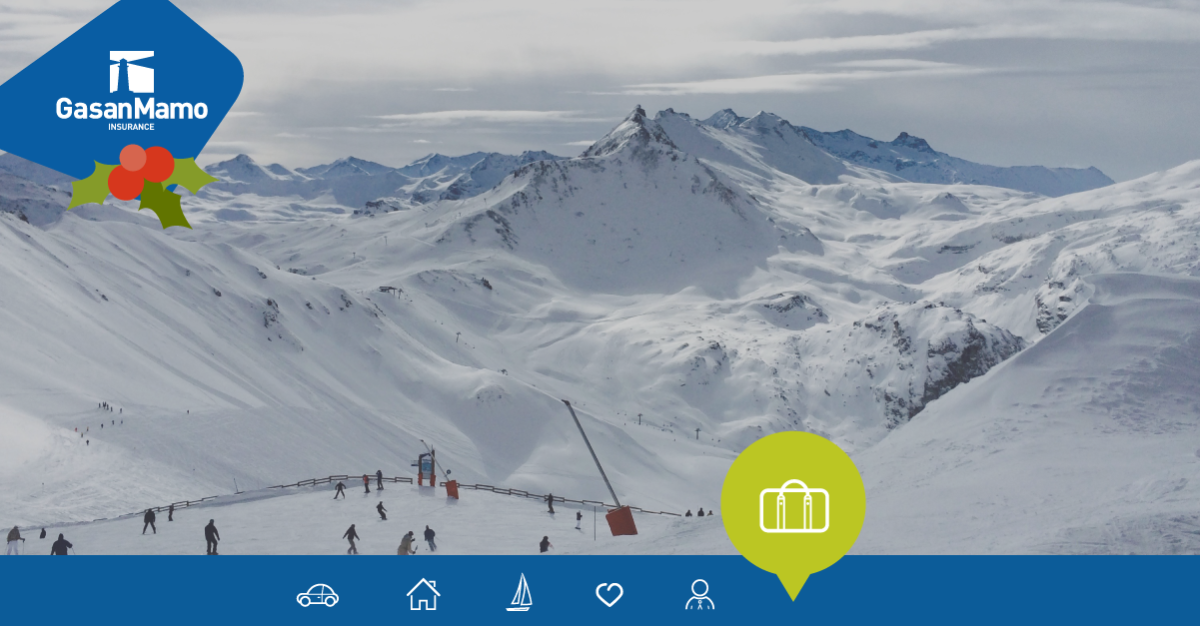 Planning a holiday over the festive period but not quite sure where to go? Luckily we're here to help with our pick of 10 Christmas holiday destinations that will definitely inspire your next festive trip favourites
Trømso, Norway
When someone mentions a cruise you probably think of summer and warm island destinations. In Tromso, Norway they do cruising a little differently with a special Christmas Cruise that takes you to all the little towns across the country
As an extra special Christmas treat, there's also the high probability that you'll catch a glimpse of the Northern Lights. That sounds like an unforgettable Christmas to us!
The Old Town Square, Prague
Christmas markets are very popular in the infamous Old Town Square in Prague.
The market light up the sky with their stunning decorations bringing in floods of locals and tourists all sharing together the amazing Christmas spirit that fills the cold night air.
Helsinki, Finland
Helsinki is known throughout the world as "Christmas City" and it surely deserves that title.
Every year, Helsinki turns into the perfect Christmas holiday destination as the whole city transforms into a never-ending Christmas party filling the streets with the smell of warm mulled wine and beautiful Christmas displays lighting up every shop window.
Zurich, Switzerland
Allow yourself to be mesmerized by the enchanting Christmas markets that run adjacent to the stunning Limmat river while gentle snow is falling all around you.
While in Zurich, be sure to visit the candlelit backstreets filled with the faint smell of cinnamon, beeswax, and gingerbread from the fresh delicacies being baked!
Reykjavík, Iceland
The air is cold in Iceland during Christmas but the streets are filled with Christmas warmth that very few other destinations can match.
The main attraction during this time is surely the Northern Lights display which appear every night during the Christmas season.. I guess you can say it's a Christmas miracle!
If you want a Christmas with a difference like you've never seen before, then this destination is a must to visit!
Boston, USA
We're heading stateside now to Boston, and luckily your travel insurance even covers you there. Every December, the city of Boston turns into a festive city filled with lights, music, stunning decorations and an all-round feel-good Christmas spirit and vibe.
Be sure to attend the NutCracker nativity scene and also try to make it to the Holiday Pops concert at Symphony Hall.
There will be many things that you can do while in Boston, but one of the main attractions is the city itself. If you're visiting make sure that you have enough time to wander around this gorgeous city and its snow filled streets whilst also admiring the magnificent architecture the city is famous for.
Edinburgh, Scotland
If you enjoy a part then this destination is definitely perfect for you. . Every year, the city turns into a never ending 6-week Christmas party that just gets more mesmerizing as time goes by.
We suggest visiting the Princes Street Garden and taking a stroll through the lit up mini-forest all while admiring the view of the majestic Edinburgh castle.
Brussels, Belgium
From the biggest city to the smallest towns, the streets of Belgium are adorned with fairy lights and festive decorations.
Belgium in the holiday season is the perfect place to celebrate with a warm glass of wine while participating in the many Christmas events happening every day throughout the Christmas season.
Dresden Germany
Do you want to see what a real Christmas market is like?
In Dresden, Germany you will be spoilt for choice with the number of Christmas markets around. Dresden is also said to have the longest running Christmas market in the world dating back to the year 1434.
Also, be sure to try their famous homemade mulled wine but careful, it's definitely not suitable for lightweights!
New York City, USA
New York City may be a long journey away but it surely is worth the trip because as they say in the Big Apple:
"Ain't no Christmas like Christmas in New Yok!"
Visiting the legendary sites such as the Statue Of Liberty, Times Square, and Central Park is a dream come true for most people. Seeing these attractions in Christmas time will definitely add a touch of magic to your holiday seasons.
However, no trip to New York during the Christmas season is complete without a visit to the Rockefeller ice skating rink and the 100ft Christmas tree that gets erected there every year.
Remember to stay safe while abroad and be sure to invest in reliable travel insurance to make sure that your Christmas spirit doesn't get tainted by some misfortune.
We wish you safe travels.