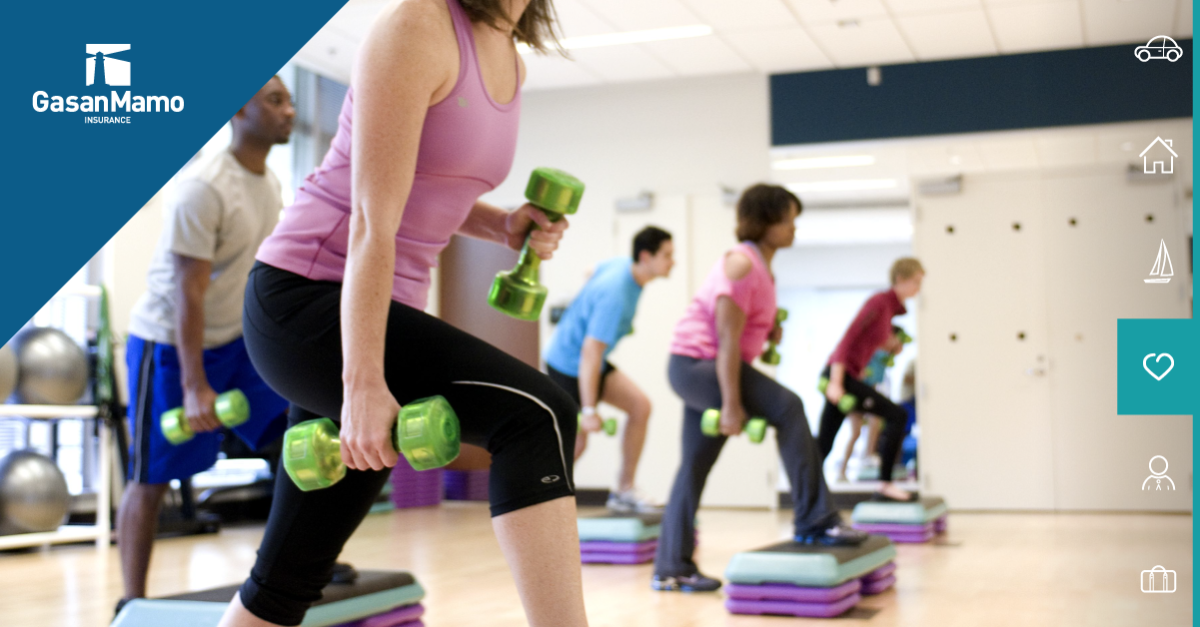 Have you piled on the Christmas kilos? This week, we're here to offer some advice on how you can keep fit and healthy in January and to shed any extra weight you may have gained over the holidays. Why not take it one step further and implement these lifestyle changes into your everyday life and make the active choice to lead a healthier lifestyle?
Change your eating patterns
It may seem like the best way to lose weight is to cut down on "unnecessary" meals – but this isn't the case at all. Rather than focusing on three main meals a day, it is advised to eat smaller meals every 2-3 hours, to keep your metabolism going. A faster metabolism means that food is processed more effectively and is not converted into fats.
Eat a high-protein breakfast
For many people, eating breakfast is an integral part of their lives. For others, it is something that is overlooked. How often have you thought, "I'm running late, I'll just grab a cup of coffee at the office"?
Integrating a high-protein breakfast into your diet not only ensures that you kick-start your metabolism for the day, but will also keep you going to your next meal – meaning you're less likely to snack in between.
Get up and move
Eating healthily is only one way of ensuring a healthier lifestyle – if you really want to shift those extra kilos, make sure you get up from your chair and move around. Get up, walk around your office, say hi to your colleagues, walk around the block – just move. Walking 10,000 steps a day could lead to burning between 2,000 – 3,000 calories.
A sedentary lifestyle is the main reason that the kilos pile on – try to combat this by getting up and going for a short walk every hour.
Avoid sugary drinks and processed juices
You might think that you're being healthy by drinking fruit juices – and you'd be right if your juices are fresh squeezed! Packaged juices are loaded with sugars. Cutting these drinks out of your diet will have a huge impact on your overall calorie intake.
Another point to note is soft drinks – the number one enemy of health and fitness. The carbonic acid that gives the fizzy drinks their bubbles is already harmful enough for your body – not to mention the high amounts of sugar that have been loaded into these drinks! Going for a diet soft drink might seem like an alternative – but they're loaded with artificial sweeteners to mimic the taste of the original drink.
When in doubt, stick with water & freshly squeezed fruit juices – remember, if you make it yourself, you know exactly what's in it!
Eat whole, unprocessed foods
Eating food as close to its natural state as possible is the best way to ensure you're minimising your calorie intake. Fresh fruit and raw vegetables should form a staple part of your diet – remember the advice to consume at least five fruits and vegetables a day.
When cooked, vegetables become easier to digest – which is great for extracting nutrients, but it means that all the fibre, which makes the vegetables great for weight loss, is lost.
It is all about a lifestyle change.
Remember that a healthy diet is only going to get you so far – the only way to ensure effective weight loss is to combine a well-balanced diet of proteins, fibres, vegetables, fruits, fats (the good kind, in moderation) and carbohydrates, together with a healthier lifestyle. The best way to maintain a diet and not cheat is to eat everything that you normally would, just in moderation. Don't eliminate pasta from your diet – cut down your portion size and compensate with a salad.