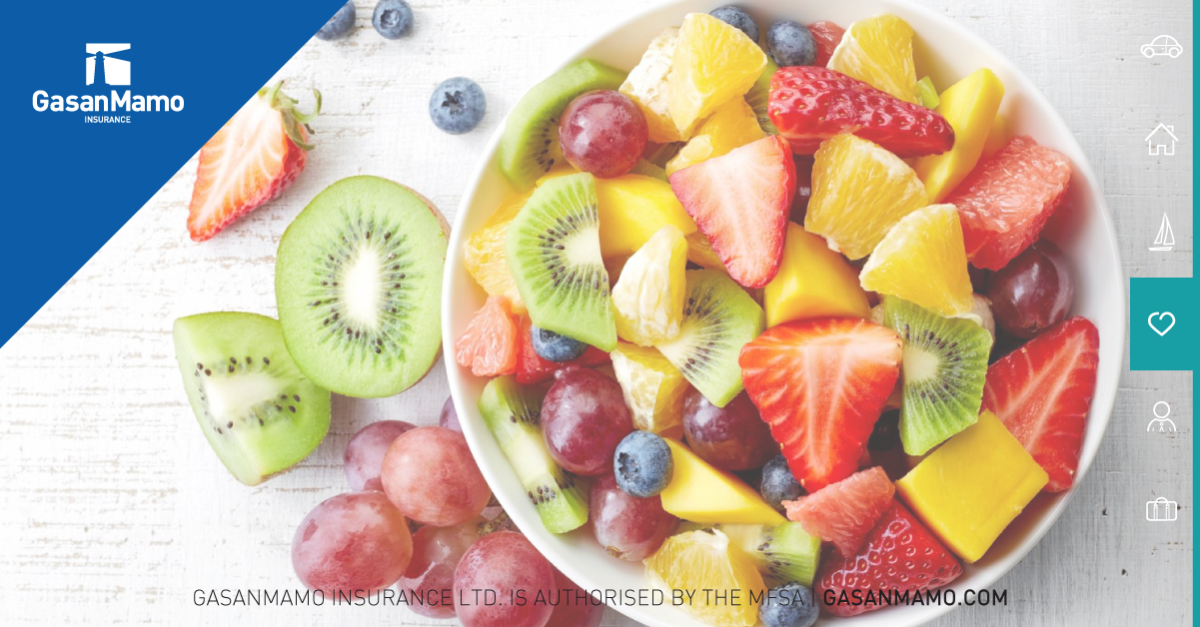 Summer is, for most of us, a time when we switch our clothes to flip-flops and shorts and spend more time outside. It is also a good idea to make changes in your diet and include healthier summer foods. Being outdoors more often means sweating more and this increases the risk for health problems, such as skin problems, dehydration and lack of minerals and vitamins.
The solution is not only very simple but also very tasty. Except for drinking enough water, we have access to local, in-season fresh fruits and vegetables that are great for us.
Fluids
To be sure that your body is properly hydrated, drink a lot of water.
Water is your body's principal chemical component and a natural detoxifier. Depending on how active you are during the day, it is advisable to drink at least 10 glasses of water a day. Juices, soups, and coconut water are other great fluids to drink.
Fruit and Vegetables
Essentially, you cannot eat too much fruit and vegetables. Most fruits and vegetables are low in calories and will provide you with water, vitamins and minerals that will make your body look and feel great.
A few great fruits to eat more of during summer are watermelons, oranges, blackberries, raspberries, apples, figs, pears, apricots, strawberries and blueberries.
When it comes to vegetables; celery, fennel, salads with dark leafy greens, avocados, cucumber, tomatoes and pumpkin are a few great vegetables to eat more of.
Other Summer Foods
A few other healthy, nutritious foods are yoghurt, nuts, and salmon. They are very rich in healthy fats, vitamins, omega-3, minerals and vitamins. These foods are quite high in calories and should be eaten in moderation.
During the summer season, a lot is happening; with fun spontaneous adventures and exciting activities in the sun, it can be hard to keep a regular diet and keep your body enough hydrated.
A few tips are to always carry a water bottle with you, and if possible, get some fruits in your bag too. Avoid caffeinated and carbonated beverages, alcoholic beverages, and drinks which are high in sugar, as they cause loss of fluids.
With a variety of seasonal fruits, cooling beverages, and light meals, you can nourish your body while enjoying sunny days. Remember to stay hydrated, indulge in nutritious treats, and savour the vibrant flavours of summer.
we value your well-being and understand the importance of protecting your health during all seasons. Our comprehensive health insurance offers the coverage you need to face the summer with confidence, ensuring your health and happiness remain a top priority.
Sources
http://timesofindia.indiatimes.com
http://timesofindia.indiatimes.com