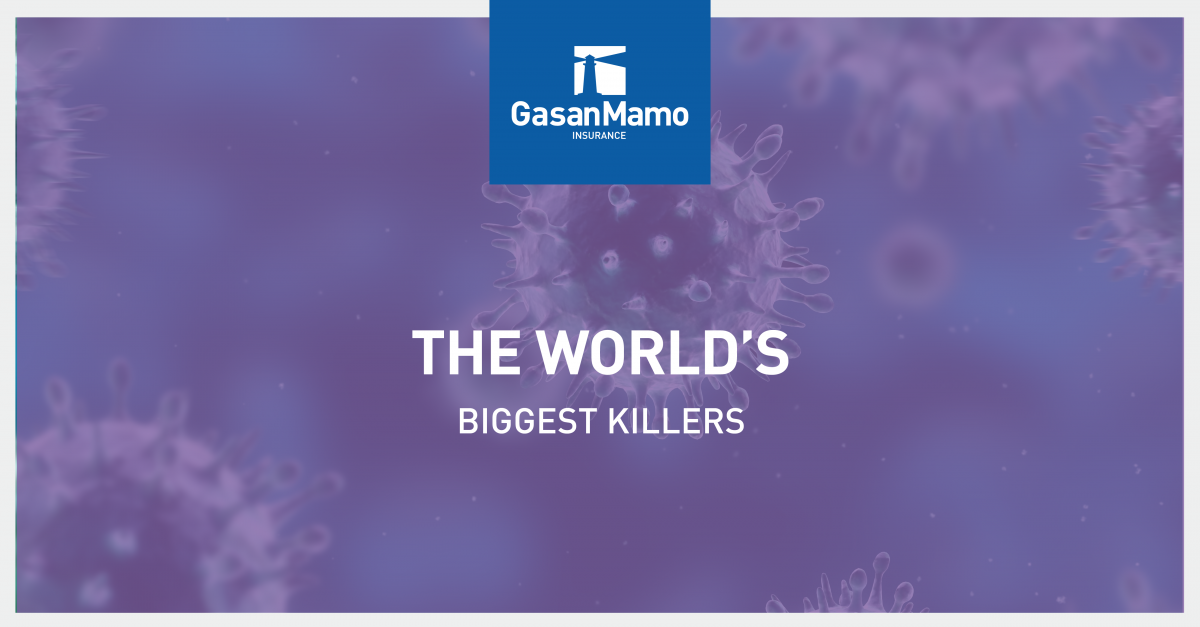 Chronic diseases are considered to be the leading cause of death around the world. GasanMamo Insurance provides one of the most comprehensive health insurance policies in Malta, to help you when things get tough. In this blog we take a look at the top five causes of death around the world so you are informed on risk factors and preventative measures to improve your health.
Coronary Heart Disease
According to the World Health Organisation, coronary heart disease killed 7 million people worldwide in 2012. The biggest contributor to heart disease is atherosclerosis, which involves the inflammation and build-up of plaque within the arterial wall. Atherosclerosis is worsened by other cardiovascular risk factors such as obesity, smoking and high blood pressure. Whilst heart disease accounts for 27% of total deaths in Malta, that doesn't mean you have to accept it as your fate. Some heart disease risk factors can be prevented through exercise, a heart-healthy diet, regular health screenings and good quality sleep.
Stroke
6.2 million global deaths are caused by stroke. A stroke can occur when the blood supply to a part of the brain is reduced or cut-off. The risk factors associated with having a stroke also increase the chances of having a heart attack. Similar to coronary heart disease some risk factors can be controlled through lifestyle adjustments and health monitoring. Remember that keeping an eye on your health and having a health insurance plan in place can help protect you for any health related incidents that might happen in the future.
Lower Respiratory Infection
Lower respiratory tract infections, or LRTI, are a term used for different types of infections such as pneumonia, bronchiolitis and the flu. This disease accounts for 3.2 million deaths globally and 114 deaths in Malta ever year. These infections are generally viral, and their treatment depends on what caused the infection.
Chronic Obstructive Pulmonary Disease
Chronic obstructive pulmonary disease, or COPD, refers to chronic lung diseases such as asthma, emphysema and bronchitis. Symptoms of COPD include resisting coughing, chest infections and breathlessness, with the primary cause of these diseases being smoking. The increase in air pollution means that COPD is hard to prevent completely, however making lifestyle changes that improve the cardiovascular system is certainly a step in the right direction.
Diarrheal disease
This disease is both preventable and treatable, however it is the second leading cause of death in children under five. Globally there are nearly 1.7 billion cases of diarrheal disease every year and the disease is responsible for 3 million deaths globally. Diarrheal disease is completely treatable through safe drinking water and adequate sanitation and hygiene.
Here at GasanMamo Insurance health is our number one priority, that's why we aim to offer the most flexible and comprehensive health insurance in Malta.