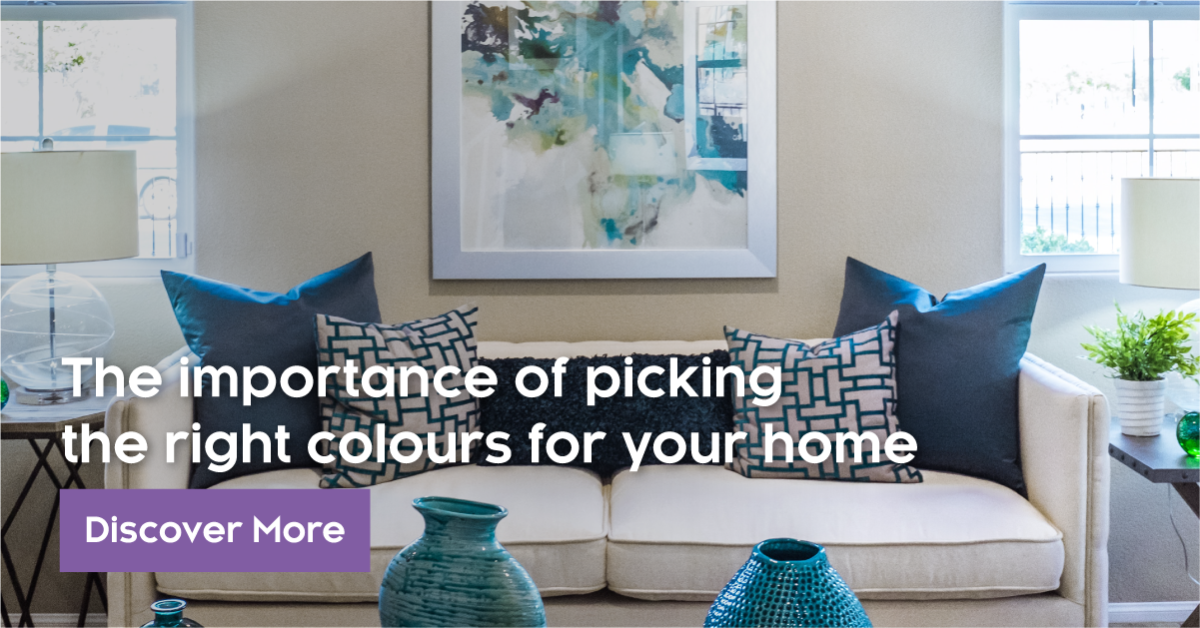 Choosing the right color palette for your home is no less significant than picking the right home and landlord insurance package. Whether you are building a new home or planning a remodeling, color selection is a very important decision to make. In fact, it could make or break the appearance of a house.

In the following paragraphs, we will explore why it is all the more significant that you select the appropriate color schemes for the exterior and interiors of your house. The whole point of coloring your home is to create a lively aura. If you fail to make a good decision here, that purpose would never be fulfilled.

Color Is An Expression Of Your Identity
Colors reflect your personal taste. Hence, the color of your house represents your personality. But, many of us fail to recognize that and don't spend much time pinpointing the ideal color selection for their abodes. A poor color choice would make you regret your decision on a regular basis.

The appeal of different shades of color varies from person to person. Your age, heritage, views on life-all of these elements would shape your opinion regarding color. So, going with the right color is essential to imprint a mark of your identity on your residence.

Perfect Colors Livens Up A Place
If you are successful in your pursuit of identifying the right color for your house, you would be putting a spark of vitality in your space, and make it much more than an assortment of construction materials. Both on the inside and the outside, impeccable color combinations would liven up your place.

Many people emphasize the external beauty of their houses, but they can't realize that the interiors are even more important. Modern psychiatry has established that vibrant colors can keep you mentally fresh and energized. The right choice of interior colors would keep your spirits lifted all the time.

An Appropriate Light-Color Combo Can Make Your House Even More Gorgeous
If you have a penchant for aesthetics, you can't overlook the beauty of ravishing color-lighting combinations. Colors change shade under light, and when the fusion is just right, the end result is spectacular, to say the least. Making a lighting-cognizant color choice would elevate the ambiance of your rooms to whole new levels.

You have to be aware of the tone you are looking to set for your indoors. What kind of lighting are you using to illuminate the space? Is it natural? Or, is it fluorescent or incandescent? Do you want to set a worm color base, like yellow, orange, or red? Or, cold colors like indigo and green, seem more right up your street?

Once you have sorted out all these details, you can create a mind-blowing color-light synthesis in your living space. Irrespective of day and night, your place would look as fabulous as ever. Therefore, a thoughtful selection of colors would make your house an interior design specimen.

Avoid Future Costs
Compared to other home renovation measures, a new paint job doesn't seem to be that expensive. That said, you would still be pouring a sizable amount of money into it. Besides buying the paints, you would also have to hire professionals to properly decorate your property.

This would take a good amount of money out of your pocket. So, if you discern afterward that you are not quite in sync with the new color palette, you would be spending all that money for nothing. For that reason, you need to take ample time to evaluate before deciding on new color palettes.

How To Choose The Best Colors For Your House
Consider The Architectural Design Of Your House
There has to be a consistency between the color and the architecture of your house. Not all color palettes would look good on all types of buildings. Also, take into account the carpentry, flooring, and furnishings in the space while doing a paint job indoors. The exterior and interior colors should also complement each other. 

How To Choose The Ceiling Color
For an immersive ceiling color, you would have to consider how you want it to look. If you want the ceiling to appear closer, then you should go for a darkish tone. If you want the exact opposite, on the other hand, you can use lighter colors, which would make the ceiling look more elevated and create a sense of grandeur inside the room.

Some rooms have support columns, which some people leave out from their decoration plans. We believe, doing so would be a missed opportunity to embellish your room furthermore. Instead of using the same color tone as the rest of the room, you can contrast these pillars with different shades and make them appear more sumptuous. 
*GasanMamo Insurance Limited is authorised under the Insurance Business Act and regulated by the MFSA