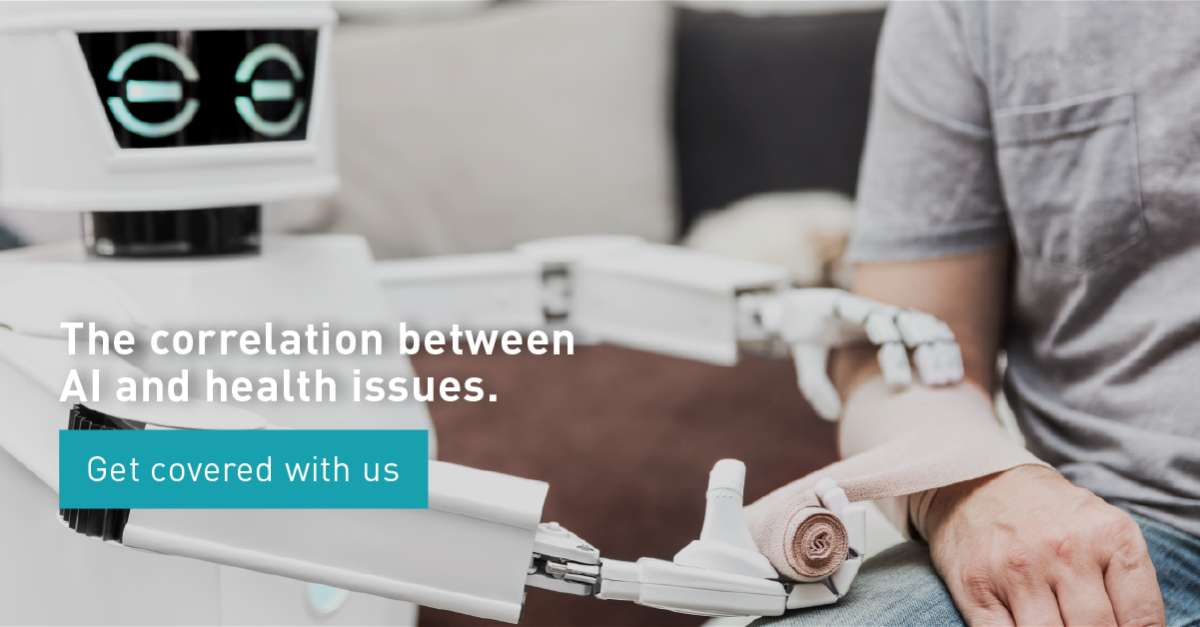 Artificial intelligence has been on the rise for a few years now. The ability to assist someone in their daily tasks was something heavily sought after. One of the major strengths that AI brings to the table deals with the elimination of human error. The potential for artificial intelligence still has not been fully discovered, and we are now exploring the possibilities of where AI can be implemented in order to improve life and make things easier for all, but has the correlation between AI and health issues been explored?

The implementation of AI in the medical field has been the cause of much excitement. This is in part due to the fact that AI will be able to assist doctors, freeing up more time and ultimately making life easier for physicians.

The correlation is quite evident when it comes to AI and health issues. The processing power afforded to machines with artificial intelligence is able to analyse trends from data collected, thus allowing the machines to create their own predictions through machine learning, which is designed specifically to identify health outcomes. 

Keeping Well
Another increasingly important and essential aspect of artificial intelligence is the removal of the physician, or at the very least, not needing a visit to your family doctor as often as you normally would. 

The Internet of Medical Things or IoMT is increasing, and it is already helping many people across the globe.
The benefits afforded by the IoMT allow the average person to maintain a healthy and balanced diet, whilst simultaneously providing assistance in starting and keeping a proactive lifestyle.
Artificial intelligence gives the consumer the ability to be in complete control over their health and well-being. Furthermore, having an AI watch over your daily life will help doctors and medical professionals to better understand your day-to-day patterns and cater for them in a more specific manner.

Detecting Correlated AI and Health Issues
As the saying goes, prevention is better than cure – and this is exactly what AI was designed to do.. Artificial intelligence is already being used to detect cancer and diseases in their early stages.
Such detection will prevent any problem from increasing in severity, thereby making the situation more complicated and harder to solve.
Wearable technologies are giving doctors, nurses and other caregivers better monitoring ability. Any form of a life-threatening episode may be stopped in more treatable stages, stages foresaw by AI.

Executing Decisions
Improving and caring for someone requires the understanding and alignment of health data. The bigger the problem, the harder the decisions being taken. Predictive analysis can help support clinical decisions as well as prioritise certain tasks over others. Pattern recognition is a step forward, and will critically improve medical aid.

End of Life Care
In this day and age, we are living much longer than ever before. With such a long life, we have to adapt and find new ways to help and treat our elderly.
We are dying as a result of vastly different causes than in the past, with relatively slower causes of death by conditions such as dementia, osteoporosis and heart failure. Not to mention that this is a phase in our lives which is often dominated by feelings of loneliness.

Robots create the possibility for independence. Ageing is a process which limits our independence, requiring assistance with even everyday basic needs.
The advancement of humanoid designs, combined together with AI will enable further the elderly to live alone, while the robot will care for and communicate with the person. Keeping up 'conversations' is something truly beneficial as it will not require a carer to be constantly with the person 24/7.

Conclusion
The advancements in AI technology will surely help people in their everyday lives to improve and be more consciously aware of the correlation between AI and health issues. Doctors and people in the medical field will benefit from this because it will create ease when it comes to understanding data, predictive analysis and most importantly maintaining the healthy lifestyle that has been appointed to the patient.
Although medical artificial intelligence still has a long way to go, there's no reason why you shouldn't make your health your number one priority.
At GasanMamo, we have health insurance policies developed to offer you the ease of mind for any situation which may arise. Above all else, always try and live a healthy and clean lifestyle. AIs may be there to be of guidance, but they need not even be needed if you are aware of what you are doing and are smart about how you treat your body!

GasanMamo Insurance Ltd. is authorised under the Insurance Business Act and regulated by the MFSA.