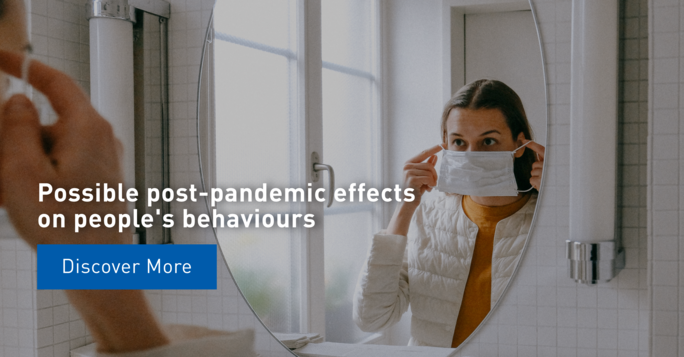 Millions of people globally have been adapting to a "new normal" since the COVID-19 outbreak started to spread from mainland China after the new year. We can all agree that this pandemic is going to change the world forever, and in ways that we have not yet even realized.
Putting the pandemic into perspective
We haven't faced a public health emergency of this scale in a century. In many parts of the world, borders are closed, hotels and businesses are shut, and school is cancelled. These unprecedented measures are having an extremely negative range of effects on many societies and also many economies. For example, large deductions from peoples' wages as well as mass job losses.

That being said, this is a rare time where people have no other option but to put their heads together and work for a better future which is better equipped to deal with similar struggles that may occur. Although it is difficult to put a positive spin on a pandemic, there might be some silver linings that come out of it at the end of the day.
New Mindsets
As we begin to transition to a post-pandemic phase, People will begin to look for a fresh start. They will look to cleanse themselves of the toxicities in their lives which existed pre-pandemic. A kind of detoxification of sorts to strip themselves of all that held them back, in favour of a brighter future. Be it toxic relationships or unhealthy mindsets.
Going back to one's roots
Along with cutting out toxicity from their lives, people will seek to go back to their roots. This is because when one faces disruption and isolation of this degree in a matter of weeks, this serves as a way of encouraging people to reevaluate our lives. Regardless if they are experiencing grief as the virus impacts their loved ones, or if their lives are relatively untouched by it, people facing isolation and boredom will be in need of the small joys in life which they may have previously taken for granted. For example, having a home cooked meal with family and friends. Having been isolated from family and friends makes people all the more excited to be reunited with them in a comfortable and homely setting.
New Habits
For the most part, people's lives are habitual, and habits are highly effective in helping them look after their families, work, and pursue goals. It is also the place where they will be forced to reconsider the life they lived prior. That is, when people go through struggle in the way that we are experiencing now, this acts as a shock to the system which prompts enormous. This is because we begin to realize that we may have previously become hooked into an autopilot mode of living that we need to shed. That's where we end up seeing a lot of habits change, and the formation of new ones.
Moving completely to the digital
Digital technologies will become even more prominent than before and during this time, employers have no other option but to make use of them. This leads to the digitalization of more services than ever before. For example, nowadays there are online facilities which give you the capacity to access services in a very convenient way, such as booking an doctors' appointment online and having the appointment via Skype. So in this case, applications like Zoom and FaceTime prove during these times, technology is the only thing that can keep us together.
A taste of remote working
It is most likely the case that simply waking up one morning and having everybody in the world go back to work as if nothing had ever happened will not occur. The transition will probably be more gradual. Initially, organizations might ask a small percentage of their employees to come into the office. Then, over time, the percentage of employees who come into the office will gradually increase. However, even when things get back to "normal", there will most likely be some employees who will decide to continue working from home indefinitely.

From the perspective of organizations who have invested time and money in software to enable remote working, they will most likely not want to simply abandon their investment. For example, in the early days of the shutdown, there were organizations that were putting virtual desktop software in place for their remote workers to use. So businesses are not going to be inclined to spend all of that money to support a remote workforce, only to walk away from their investment when the crisis ends.
On the contrary, after the pandemic is over, most organizations will probably give their employees the option to work from home on a full-time basis. In fact, it would not be surprising to see a lot of companies actually encouraging employees to work remotely. This is because, for an employer, there are costs associated with employees coming into the office like water, power, and so on.
So when both employees and employers become more comfortable with working from home, there will be little value in working in an office setting. This setting may however, remain useful when it comes to in-person meetings with clients.
Conclusion
Although much remains uncertain and will unfold in the next few months, it is safe to say that large-scale change is coming. The pandemic and the measures we are taking to save ourselves could definitely permanently change the ways in which we live, and work in the future. Not only in the ways mentioned above, but also in unforetold ways. So, envisioning that post-pandemic world is key in ensuring we change for the better, not the worse.

Don't forget to have a look at our health insurance service.

GasanMamo Insurance Ltd. is authorised under the Insurance Business Act and regulated by the MFSA