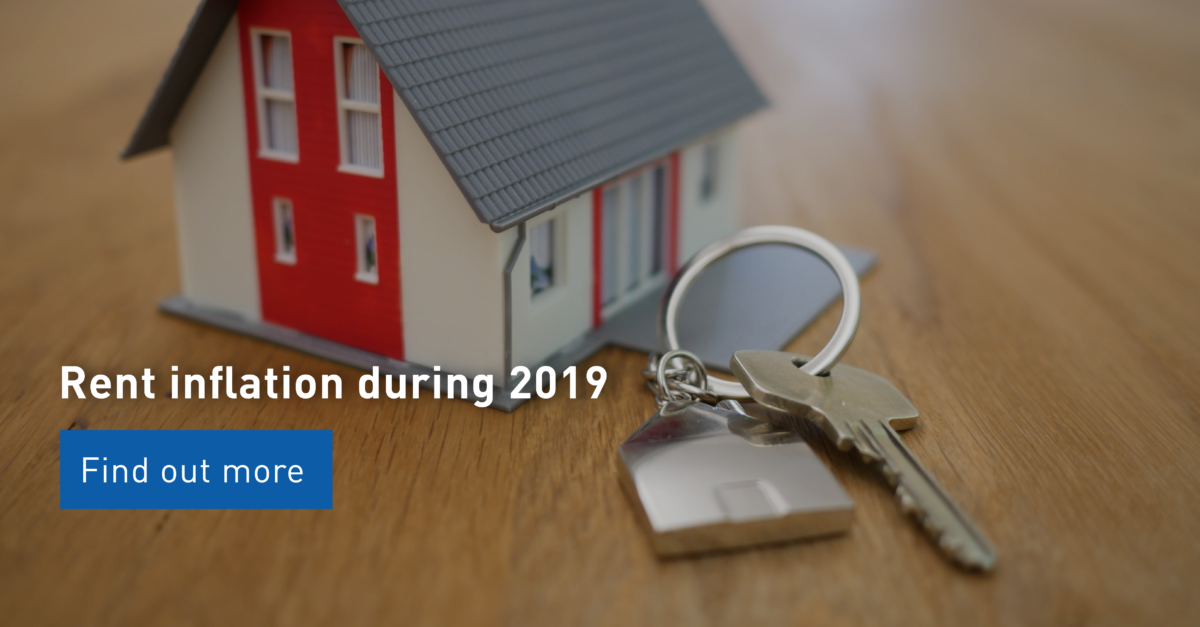 One of the most talked-about problems in the country right now centres around the cost of property, and the Malta rent inflation prices. Unless you have support or a decent wage, finding a house or an apartment to rent early on is one of the biggest challenges faced by many people.
The reality is that the value of a home loan has skyrocketed to cover increased property prices – but the repayment terms have remained the same; effectively meaning larger monthly repayments. And yet, despite the rising discontent, the prices are still rising.
This is due to several factors, as we will be discussing, but the main reason is that Malta's population has grown significantly in recent years and a lot of people are looking for places to live. This creates a high demand and people unfortunately willing to pay large amounts to secure a place

During the first quarter of 2019, according to the Central Bank of Malta, property prices rose by 4.72%.
This is due to an increase in demand and not a lot of space to build, so prices just keep on going on the rise. Long gone are the days when the boom was in the St Julian's and Sliema areas. Now places like Balzan, Lija and Attard are experiencing a massive shift. A lot of houses and apartments are built and sold at an immense price. The construction boom will soon ripple onto other rural areas and eventually Gozo. This will surely become a bigger and bigger problem in the near future, as people would like for reform with regards to renting prices to make them fair for both the landowner, as well as the tenant. 

Availability of land is also a massive problem, and as such, Malta is experiencing a new shift where people are building higher due to a lot of land being unavailable to buy and build on. There is talk about projects with regard to land reclamation, but the discussions are still in the very early stages.

What is the most in-demand and with obvious reasons are budget apartments, such as studio apartments, or accommodation catering for 2 or 3 people max. But these tend to be rather small and barely have any room to actually 'live in' it. Most tenants would like an outdoor area in which one can relax, also entertain guests and ultimately just enjoy the Mediterranean warmth. 

Another reason for such a boom in property is the impact iGaming had on the Maltese market. Malta has become an iGaming hub around the world; and has lately earned itself the moniker of "blockchain island", with ongoing developments in the fintech and financial services areas reflecting a global boom in cryptocurrency.

This has invited a lot of gaming companies and other companies related to this sector to start up and/or relocate to Malta due to favourable terms. The local economy has been given a massive boost, which is a great plus, but as a consequence of these companies coming to Malta, their expat workers are now competing against locals looking for rented accommodation. Developers looking to capitalise on this have in turn driven up the value of property to buy.

Malta's housing boom increased drastically in the second quarter of 2004. Then house prices continued to increase at a steady pace from 2005 to 2007. Several restrictions have been implemented with regard to the ownership of property in Malta to try to control this surge. For example, foreign nationals and EU citizens can only buy one property; with an exception on certain designated, high-value areas, such as Tigne Point, Manoel Island, Portomaso and more.

The Malta Rent Inflation – Final Words
Property in Malta is an ongoing war of prices; and unless you have a stroke of luck and/or have support finding a property, it will be challenging but not impossible to find your dream home!
What does the Malta rent inflation mean for you? Make sure to do thorough research and constantly be inquisitive about properties that are at a good rate. Always be careful when taking a loan, always be sure you can pay it off and still have enough money to go around because you do not want to be stuck in a rut, working just to pay off your debt.