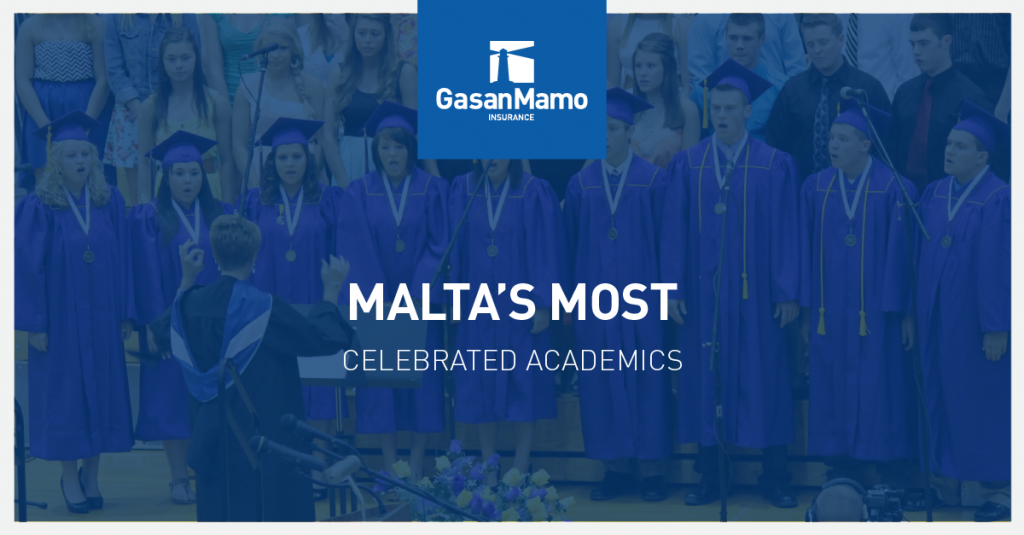 Welcome to our blog post celebrating Malta's most celebrated academics! In this post, we pay tribute to the brilliant minds who have contributed significantly to various fields of knowledge, leaving an indelible mark on the intellectual landscape of Malta
Edward de Bono
Edward de Bono is the inventor of lateral thinking, and has many accomplishments to his name, one of which is having 57 books published and translated into 34 languages. In addition, he has held faculty appointments at some of the most prestigious universities in the world, namely Harvard, Cambridge, Oxford and London. Some 20 countries have included de Bono's thinking skills into their respective curriculums, and he was also shortlisted for the 2005 Nobel prize in Economics.
Themistocles Zammit
Everyone who's attended or been to the University of Malta is familiar with Sir Temi Zammit Hall. Themistocles Zammit, the man the hall is named after, was responsible for discovering that Brucellocis melitensis, more commonly known as undulant fever, made people ill after they consumed improperly-cooked meat or unpasteurised milk. His discovery meant that the illness was eliminated from Malta, resulting in him receiving a knighthood. He was also a highly-respected archaeologist, excavating Megalithic temple site such as Hagar Qim and Mnajdra, which would go on to become UNESCO World Heritage sites.
Mikiel Anton Vassalli
This name may take you back to Maltese lessons at school, and with good reason – Mikiel Anton Vassalli was a writer, linguist and philosopher who lived through the end of the 18th Century and into the first third of the 19th Century. He published several important Maltese-language books and laid the foundation for Maltese language study and education. Despite his significant academic contribution to our country, Vassalli was also a revolutionary and freedom fighter who was expelled from Malta on numerous occasions for his political beliefs.
Eric Scerri
Although details about his early life are thin on the ground, Eric Scerri is a world authority on the history and philosophy of the periodic table all chemistry students know and love (!). He obtained his PhD from King's College London after previously studying at Westfield College and the University of Cambridge. He has published several chemistry books over the years, as well as teaching over 20,000 undergraduate chemistry students at the University of California, Los Angeles, since he began lecturing there in 2000.
Henry Frendo
Prior to becoming to a Professor of Modern History at the University of Malta in 1992, Henry Frendo worked for the Office of the United Nations High Commissioner for Refugees for a number of years. He also lectured in Victoria, Australia on European political development prior to returning to Malta. Links with several universities from around the world were established throughout his career, from a Fellowship at the University of Salzburg, to being elected a Life Member of Clare Hall at the University of Cambridge in 1996.
At GasanMamo, we believe in supporting excellence and fostering intellectual growth, so, we hope this journey through the lives and accomplishments of Malta's most celebrated academics has inspired you and highlighted the depth of knowledge and innovation in the country.