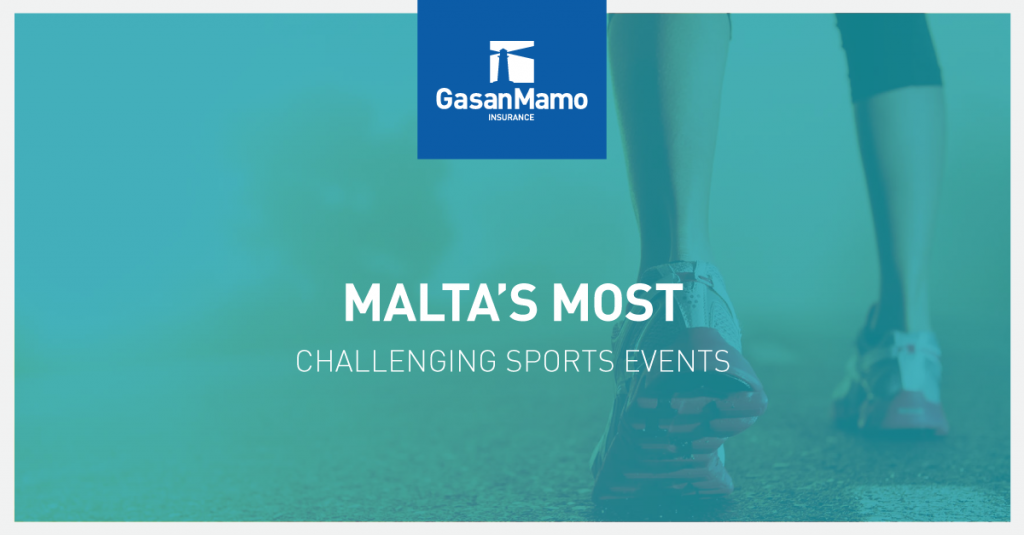 Malta Marathon

The annual Malta Marathon is as tough as any other, with competitors flocking from around the world to take part to compete in the annual event. The route begins in Saqqajja below Mdina and ends at the Sliema Ferries. Moroccan Mohammed Hajjy holds the course record and has won the marathon's last four editions on the trot.
Malta-Gozo-Malta Swim

This gruelling swimming event sees competitors navigate the Gozo Channel, notorious for its strong currents, at the height of the summer in mid-August. The course is some 11 kilometres long as competitors head from Malta to Gozo and then turn round and head back to the finish. The total elapsed time for competitors finishing the race usually runs well over the three-hour mark.
Hellfire National Cross Triathlon

A triathlon with a difference. Although the distances are shorter than your average triathlon, this one sees competitors run and cycle over rugged terrain, and that's without mentioning the swim that also needs to be completed as part of the race. The annual event normally takes place each September, so there's also the summer heat to contend with.
Rolex Middle Sea Race

The Rolex Middle Sea Race has run for 35 editions as of last year, and is considered a "must-do" race for competitive sailors from around the world. Competing boats head northeast towards Messina then head northwest to Stromboli before heading southwest to Favignana, Pantelleria, Lampedusa and back to Malta. High winds, strong currents and fierce competition typify this race.
Drag Racing

Love for everything automotive is alive and well in Malta, and this is on clear display at the national level events which take place quarterly at Hal Far Raceway. Some of the fastest top-fuel dragsters in Europe are Maltese-built, owned and run, and the regulars at the drag strip devoting nothing short of their entire lives to their beloved speed machines.