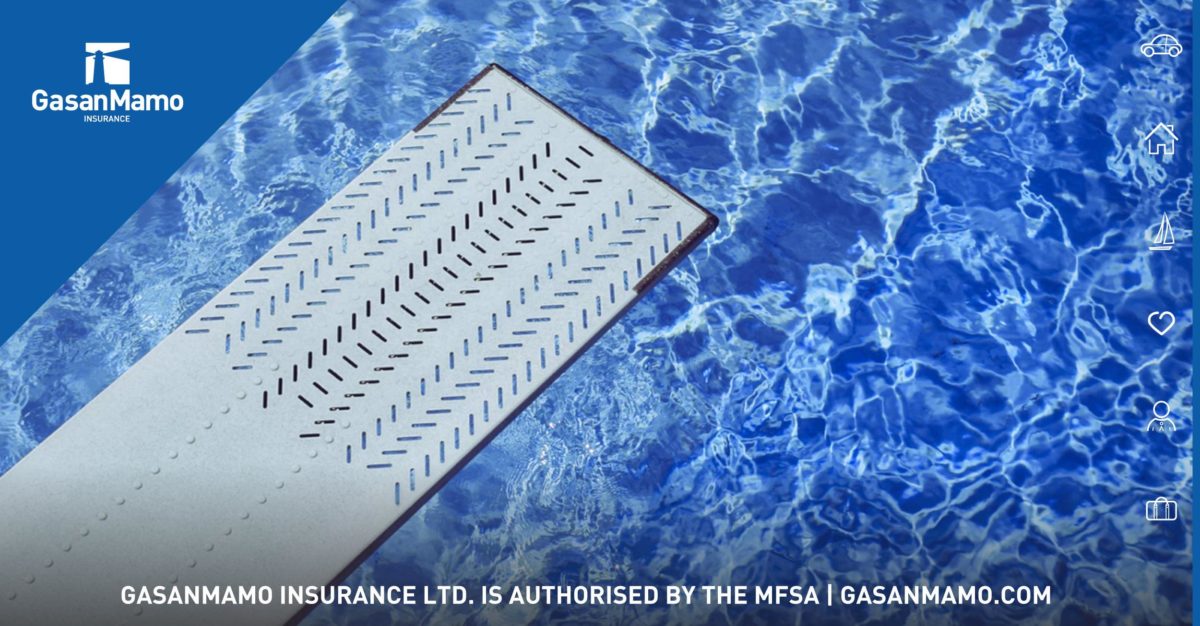 Health is an important factor in our daily lives, and there are many sports to keep fit and a healthy balance in your life such as swimming. The country does offer exceptional beaches where you can go for a swim either for fun or training. However, it may not be everyone's cup of tea, so, enter a review about public swimming pools in Malta.
With the sun gleaming in the summer and the rain pouring in the winter, we will be looking at both public swimming pools in Malta which are indoor and outdoor.
Challenger Paceville
The full package is a gym with a heated swimming pool in Malta. In the popular city of St. Julians, it offers guaranteed success if motivated with high-quality machines and a big space to train.
The pool is located indoors in the gym and the membership fee is 190e a year and get access to the Challenger gym in Paceville, Valletta, Ħal Qormi and Cottonera.
The gym offers good opening hours for those who have a hectic schedule, with Monday to Friday from 6 am to 10 pm, Saturday from 8 am to 4 pm and Sunday from 8 am to 12 pm (public holidays included).
MFA Swimming Pool
The Malta national team swimming pool is seen by most as the best in the country. Found in the MFA Head Office in Ta' Qali, this pool also offers a gym nearby and organizes events around the year.
This swimming pool in Malta has different rates for different segments such as university students and senior citizens. For a year, University students pay €295 a year, senior citizens €250 a year and finally, normal membership costs €350.
The pool is indoor and is 25m long, and opens from Monday to Friday from 7 am till 9 pm and Saturday from 6 am till 6 pm with Sunday also open from 6 am to 2 pm. Basically, in the near centre of the country, this pool is not hard to get to.
YUE Pool
YUE is found in southern Malta. Marsaxlokk to be exact. The pool has 3 lanes and is 25m long per lap. The pool is heated and manned with fully qualified pool attendants. While offering state-of-the-art pool facilities, the gym also has a dedicated area for children.
This swimming pool in Malta gives good rates to their clients with a yearly package of €360 for a single, or €325 each for a couple of subscriptions. Not to mention the fact, if you subscribe as a group of 4+ you benefit from a €250 each subscription price.
The pool also comes with a high-quality gym in the area, with different prices and is open from 5.30 am to 10 pm on Mondays to Fridays and 7 am to 5 pm on Saturdays, with Sunday open from 7 am to 1 pm.
Birżebbuġa Aquatic & Sports Club
The home of the successful and renowned Birżebbuġa water polo club. This pool went through refurbishment about 3 to 4 years ago and now is a tourist attraction. The pool is outdoors, however, heated in the winter.
Obviously used to train, it's so big that can handle people who just want to relax. But what if you want to train? Yes, then you have access to a special part for people who has a membership.
For members, the pool is open from 10 am to 10 pm. The pool offers different rate packages for different types of uses. Some rates also include gym access during the year. With Birżebbuġa situated in the south and near the pretty bay, you can treat yourself to some exciting views from the pool or deck.
Bonus
What if you want to spend a day with your family, partner or friends while training in a swimming pool in Malta and others enjoying the leisure?
Cafè Del Mar
Cafè Del Mar could be the right place for you. It offers a capacity of 500 sunbeds and is open from Monday to Sunday from 10 am to 6 pm. Important to call first to book as the venue is used for events sometimes in the summer.
They have different prices from €20 to €100 for a Gazebo (must be 4 persons maximum). This swimming pool in Malta is your destination to train and enjoy leisure at the same time.
Final Words
If you are ready to rock on and train for better health then these are our recommendations for swimming pools in Malta. So what to do now? Leave your suggestions below and prepare to swim!
If you want to learn about foods which surprisingly offer good health benefits, read our article. Also, have a look at what we can offer you in health insurance.