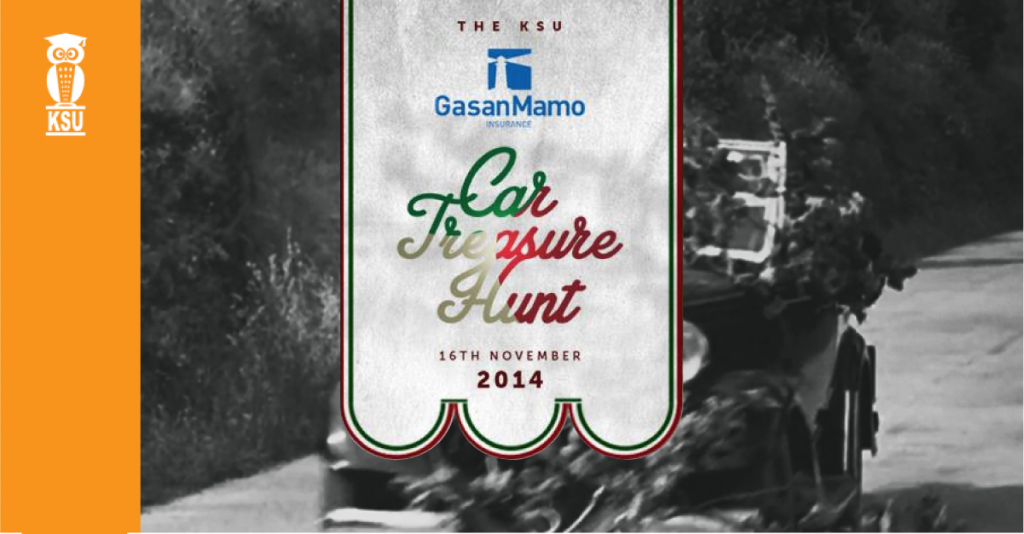 Fancy winning great prizes or some cold, hard cash? Your opportunity to do so is only a few days away – this year's edition of the KSU GasanMamo Car Treasure Hunt will take place on 16th November!
The application deadline is tomorrow, so if you fancy working your way through the Treasure Hunt's crazy checklist and staking your claim for the top spot on our leaderboard to win €500 in cash, make sure you've submitted your application on time if you want to be part of this awesome event.
Great Fun, Great Prizes
The GasanMamo Car Treasure Hunt will be a day of unbridled fun, but that doesn't mean it'll be an easy ride. The jam-packed event will see you trying to solve a variety of niggling riddles, embarking across the Maltese Islands on quests, re-enacting famous movie scenes, dressing up in dubious costumes as some of pop culture's biggest idols and even a spot of abseiling!
In addition to the cash, there are plenty of amazing prizes to be won, including 5 iPod Shuffles, 5 free installations of Boosh, 5 tickets to the KSU Graduation Ball and a number of tickets to Eden Century Cinemas and Eden Super Bowl!
Meeting Point and Time
Competing teams are to meet in the KSU Common Room at 10:30 am to pick up their packs for the day. The event kicks off at 11 am. Entrants are encouraged to be on time because this will ensure they'll have more to time figure out and complete the tasks. They are expected back at the KSU Common Room at 8 pm sharp – any teams who don't make it by that time will be disqualified.
All you need to do is put a team together, get yourself some wheels and get ready for an unforgettable day that will have you hooting with laughter. Channel your inner Roberto Benigni, grab life by the horns and embark on an archipelago-wide adventure riddled with giggles.
Where to Apply
Apply now: http://ksu.org.mt/index.php/car-treasure-hunt
Email: [email protected]
See you there!