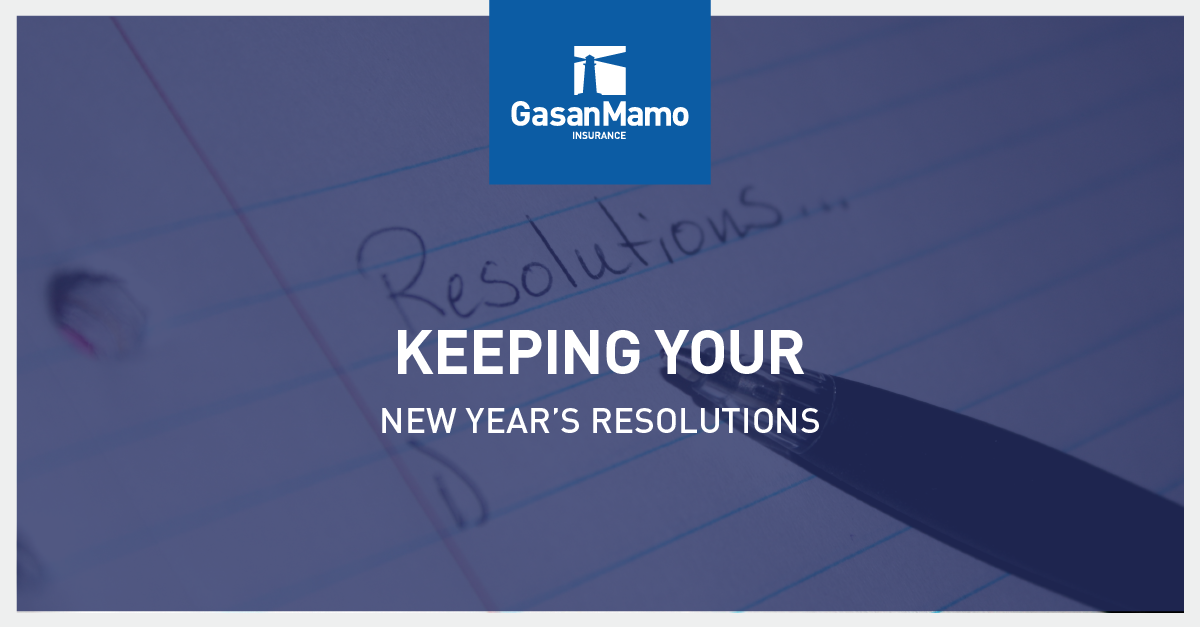 A new year will always bring with it resolutions; some new and some, which we make every year but never stick to. Many of these resolutions involve getting healthier and fitter, which is a hard thing to do after overindulging during the festivities. With the new year only just starting it's the perfect time to offer handy advice as to how to make those new year's resolutions stick throughout 2016 and making sure your health insurance is used just in case of emergencies.
Be Realistic
Perhaps one of the reasons so many of us fail to keep our new year's resolution is because we want to achieve so much without a clear goal. Many of us say we want to lose weight, or travel more, but we don't structure our resolution into clear manageable tasks which will help us achieve our goal. Saying you want to work out two times a week is more realistic than saying you want to hit the gym hard, which might see you reaching for your health insurance sooner than you'd like. Keeping resolutions simple will make them more realistic and easier to keep.
Failure is OK
Change, unfortunately, doesn't happen overnight and it is very likely that whilst you're working to make your resolution come true you'll encounter some stumbling blocks. Missing a workout session because you felt too tired, or having a slice of cake because its your child's birthday may seem like set backs. Enjoy the moment and see it as a learning opportunity, missing a workout or eating something unhealthy is fine if you bounce-back from it and get back to your resolution keeping routine.
Don't overdo it
One of the most common workout injuries is pushing yourself too far when you're working out. Making sure your path to success is a gradual one, means you're less likely to reach for the health insurance, and more likely to keep to your resolution. Gradual changes help make the resolution seem less daunting and you're more likely to achieve your ultimate goal.
Stay motivated
This is probably one of the hardest things to do, especially when we're faced with so many challenges that hold us back from keeping our resolutions. Having a support system of family or friends encouraging you to stay on track is one of the best ways to stay motivated. Working on your goal and seeing changes will also help you stay motivated and come December you'll be proud of what you've achieved by sticking to your resolution.
Here at GasanMamo we want to support you through every step of the way. So if your resolution is to travel more, get fitter or maybe even buy a new car we've got insurance policies to keep you covered throughout the entire year. Making sure all your goals are achieved in 2016.