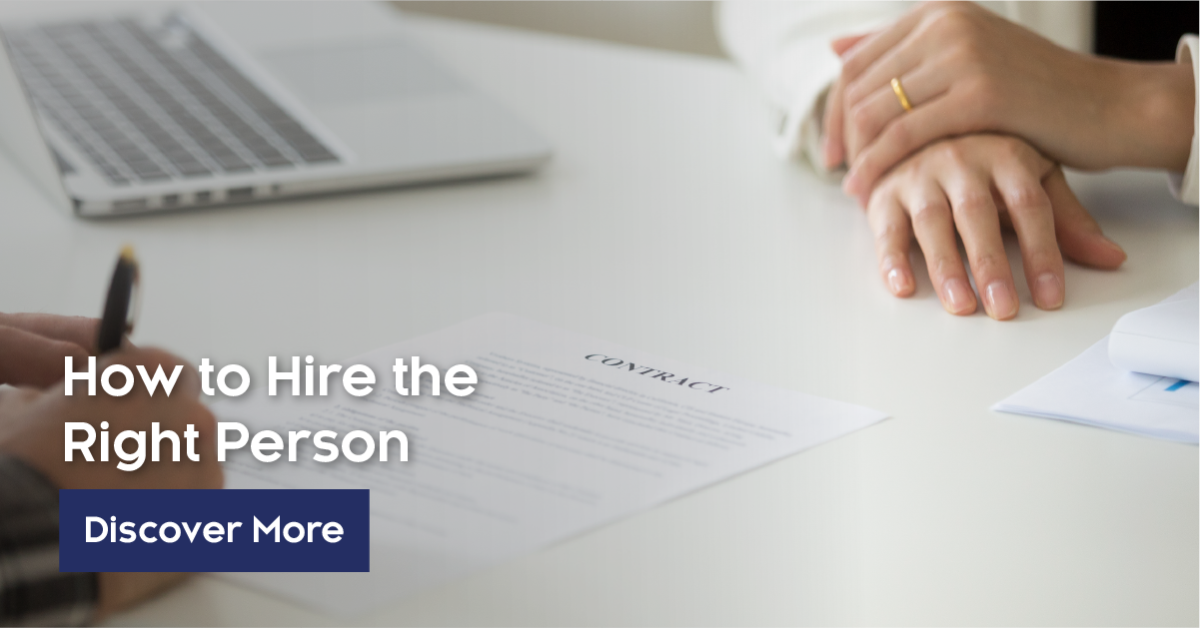 Hiring the right person is as important as choosing the best business insurance plan to safeguard your business. As a recruitment manager, you would be under scrutiny if the new employee you had picked starts underperforming. So, what can you do to avoid such an embarrassing scenario in the future? Here are some tips that can help.

Know The Candidate Outside Of The Desk
When you are weighing someone up for a job, you need to make sure that the candidate has a genuine interest in the operation of the organisation. Moreover, you would also need to know how he/she treats her co-workers. You won't get to know these things about a candidate in an interview confined in the desks.

To learn about an applicant's personal values, walk them through the office room and see how he/she interacts with other employees. Introduce him/her to your current team members, and notice whether he/she sticks to a customary handshake or starts a wholehearted conversation. This minute detail tells you a lot about his/her personality.

Invite Him/Her To A Meal
Taking a potential new employee out on dinner/lunch would also be an effective technique to know more about them. The candidate might prepare himself/herself for an office environment, but you can expect him/her to have his/her guards down in a more casual setting. A restaurant fits the bill, in that case.

Remember, your goal is to bring in someone who would bring coherence to your team. You need a bona fide team player. Having a meal with the candidate in a restaurant would let you evaluate these qualities in him/her. Observe if he/she had been polite to the staff who had been serving.

Does he/she communicate eye-to-eye with others as a token of respect? Also, see how he/she reacts when the waiter makes a mistake serving food, or some other problem appears. Can he/she keep his cool and composure? Does he/she show courtesy to others? There are so many things sharing a meal can tell you about a candidate.

Ensure That The Candidate Is Committed
A person without a commitment to his career is like a boat without a rudder. When you are hiring, you want to do it for the foreseeable future. An employee who would jump ship as soon as a new offer comes in won't help your cause. Loyalty is hard to come by these days, but you would want to bring someone in who will be committed.

The resume of the candidate should prove useful in assessing his/her commitment to his/her previous employers. Check the duration of the candidate's previous occupations. If he/she happens to move from jobs to jobs frequently, it would present as a red flag. You have to find someone willing to take a long ride with you.

The Intention To Learn Is The Key
A candidate with a fancy college degree might be under the impression that he/she knows all the necessary angles of a particular job, and there is no room for him/her to expand their area of expertise. No matter how qualified the candidate is, he/she would not be a smart recruit if he/she is reluctant to accept his/her shortcomings.

The world is changing, and so are businesses. What used to be the industry standard last year, could very well be obsolete right now. So, your ideal employee needs to realise the importance of having to keep himself/herself updated about the current trends and pick up newer skills to make the organisation thrive.

Ask Some Out Of The Box Questions
It is not that difficult to prepare for a conventional interview. You can predict what type of questions you are going to have to face, so you can prepare accordingly. So, playing by the age-old interview playbook won't give you a vivid picture of the true capabilities of a candidate. You have to be a bit creative to extract the information you need.

You can ask some unorthodox questions that would force the candidate out of his/her comfort zone and make him/her give away a glimpse into his/her actual personality. And it does not necessarily have to be some GRE aptitude test questions like "How many footballs would you need to fill an entire stadium?"

Many executives have revealed that such a line of questioning proves to be very futile in determining the credentials of a candidate. You can ask questions like "What are the best qualities of your parents?", or ''what would you have done to prevent World War 3?"

Knowing about the candidate's personal life and his/her judgement on a particular topic would bring forth a treasure trove of information. For these two particular questions, you would be able to deduce a person's moral values depending on his/her selection of his/her parents. On the other hand, his/her nature of leadership skill would be evident in his/her prescription of preventing another World War.

*GasanMamo Insurance Limited is authorised under the Insurance Business Act and regulated by the MFSA