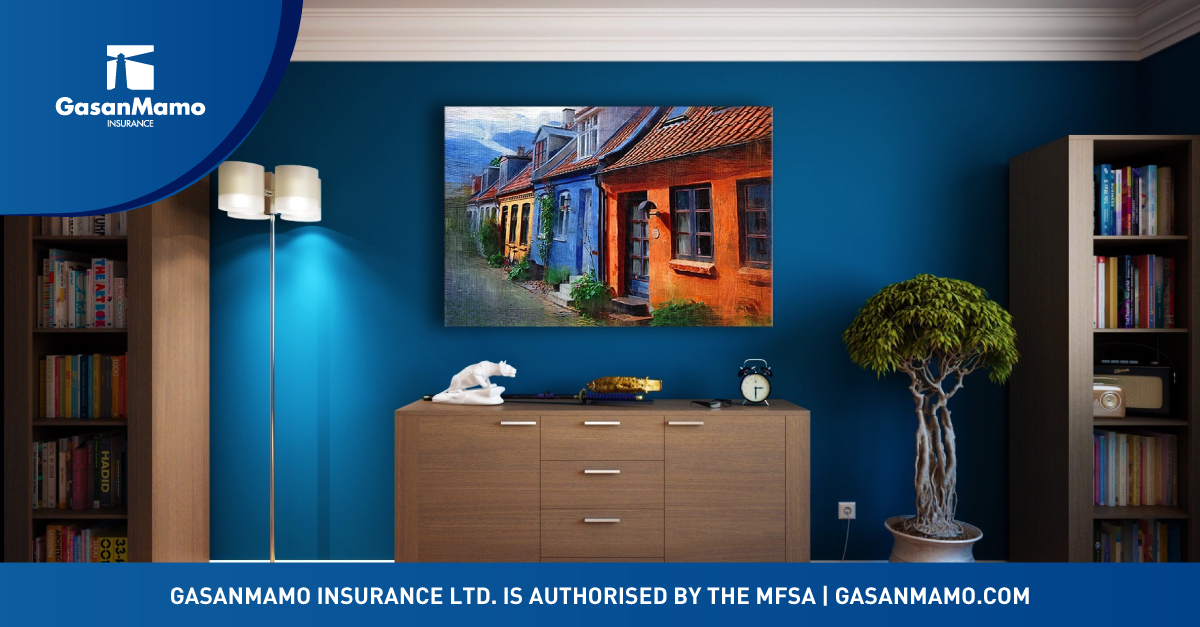 Your home is probably one of the most valuable things around us. It's where all of our possessions are, where we eat, sleep and drink.
You don't want anything to happen to your home and belongings. But what can you do to avoid or decrease chances of major damage to your home?
A home insurance policy can give you peace of mind, rest assured that should something happen, the costs of repairing or replacing belongings are covered. But aside from getting a home insurance policy, what else can be done?
Water Damage
One of the most common causes of damage at home are water related. Whether it's a small amount of damage in the sink pipes or drainage system, the damage can still harm your home, creating a large effect.
How can you avoid such damage? Start by planning to clean the drain and downspouts twice a year or more, in order to avoid blockage which can damage your drain pipes.
Not doing so may result in with a build-up of water in the roof, which may lead to flooding and serious damage to your house. In a flat, it may result in even more severe damage, as you can harm both your apartment as well as your neighbour's.
Checking for damage every now and then is also essential to set your mind at ease. Also, monitoring your water bill can also serve as an indication as to whether you have a leak – you'll be able to identify by an abnormal consumption level.
Before fixing the damages yourself, always bear in mind the safety hazards to avoid potential health risks. If you are in doubt about whether or not you are fit to fix the damage, it is always best to consult a professional.
Fire Damage
Another kind of avoidable damage is damage caused by fire.
Short of installing smoke detectors and other fire safety equipment in your home, here are some other helpful suggestions on what can be done:
Always check your oven and stove, ensuring that it's switched off when not in use. Also, make sure to keep them clear and empty. Many people have a habit of leaving extra dishes in the oven, which may cause difficulty to instantly notice an oven fire.
If you have hairdryers which are wall-mounted, always make sure that they are switched off from the electrical mains when not in use. If they are not mounted, then remove the plug when not in use. Don't keep your dryer on the bed after long use, as the heat can set fire to the sheets.
Flammable products such as hygiene & sanitation products should be stored in a cupboard separately, ideally in an outside place where there is no electricity. Who knows what could happen should fire reaches chemical products.
Storm Damage
A storm can cause you huge damage or nothing but why risk? Especially when the weather is unpredictable in Malta.
All it takes is one lightning bolt on one electricity supply to completely damage your electricity in the home. Here's how this can be avoided:
Even when there is no storm, always close the windows when it's high winds or it looks like a storm is approaching. Windows can be broken causing serious damage.
If your main supply is in the roof, make sure it's covered by non-inducible materials to avoid short-circuit, which may result in damage to your appliances at home.
Leave nothing outdoors, even things that can't be damaged – as the wind still can move these things causing damage to your backyard etc.
Protect Your Home With Us
Whatever you do to keep your home safe and secure, never take anything for granted – it's so easy to lose the things that matter the most.

Should disaster strike, a GasanMamo Home Insurance Policy can set your mind at ease without the stress of an additional financial burden.
You can learn more about a home insurance policy, or even request a quote, by clicking here.
GasanMamo Insurance Ltd. is authorised by the MFSA