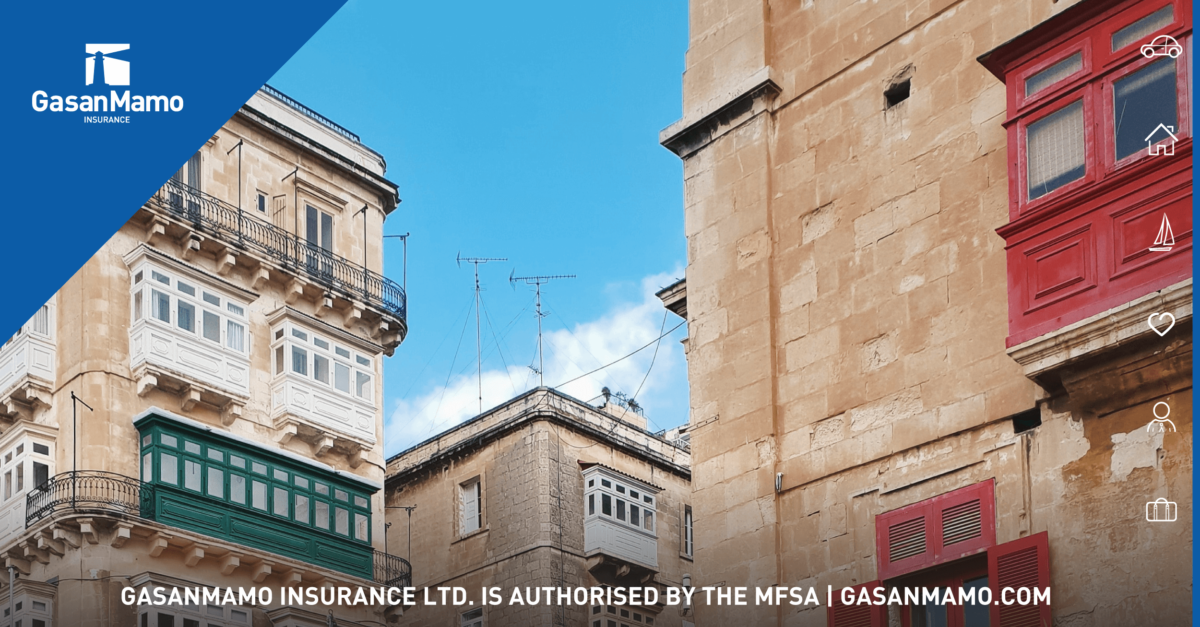 Many people in Malta contemplate the idea of renting out a property since the real-estate business has been booming.
One of the major factors about this is the fact that Malta is a tourist hub, from old timers who want a change of weather and want to live in rural areas for the peace and quiet, to teenagers and people in their 20's looking to enjoy their time on the beaches and Paceville.
There are plenty of tourists to go around and so, many viable options for your property to be rented out.
The perks of renting out a property are great, you can use the money to pay your bills, go and might even come off with a profit to save and use as you will, but in doing so one will take on a series of responsibilities that will distinguish any other landlord to an exceptional one.
Understanding the responsibilities
An important notion to grasp is the fact that you'll need to find time for your tenants in your schedule, time to accommodate them if they have any queries, complaints or wish to meet up for any reason.
It is imperative that you give your tenants your utmost attention to satisfy them. It is safe to assume that as a landlord things will not always run smoothly.
Preparing your property
As sites like Airbnb are becoming popular people have a wider variety of places to choose from, this means that landlords need to stand out and prepare their property well.
Repairs
This is very essential, make sure everything is up to standard, especially if something has to do with health and safety, for example, fire alarms, emergency exits, checking for signs of mould and no lead-based hazardous paints.
Cleanliness
Make sure your apartment is spotless before you let anyone in to check the house, no one wants to live in a dirty house, and it is essential to clean when you are doing an apartment turn over.
This is when a tenant moves out and a new one comes in. It is always best to leave 1 or 2 days before letting anyone in, this is so you can thoroughly clean the property and make sure everything is up to standard.
Heat, Plumbing, and Electricity
This comes without saying that basic plumbing is a necessity when it comes to renting out a place. It is rather embarrassing when one of the 3 don't work, and this might eventually lead to a bad review which could harm your rating.
Change Locks
This is required, because when changing tenants, the people that used to live in the property will have the locks, and you don't want to give your new residents keys to a house that other people will have.
For security reasons, changing the door locks would be a very important step when bringing in new tenants.
Inspections
After you have found someone who is going to live in your property it is important to have a rental property check up.
A rental property check basically means that it allows you and your tenant to see the condition of the property so then, in the end, you can do another checkup and review what has been broken, and the tenant can pay accordingly if the need arises.
There are around 4 inspections a landlord can perform to make sure the property is in good condition
Move-In Inspection
This happens with your tenant, to take a look at the property, see what might be faulty or can easily be broken, this is to document any issues with the property.
It would be wise for any landlord and tenant to take photos, to keep account of things in the paperwork.
Move-Out Inspection
This is to see if anything happened to the property.
It is important to not do the inspection too early because then the tenants can break something and it won't be on record, and it is also important not to do this too late because the tenants can say that they weren't there when the damage happened.
It would be best to do it on the day the tenants leave.
Routine Inspection
An inspection that should happen every 3-6 months on an appointment basis, so do not arrive announced to someones home.
It allows the landlord to stay on top of maintenance issues and also him/her to be readily available if something is not functional and/or going to break, which is obviously not the tenant's faults.
This also allows any damages the tenants might have cause accidentally and move on from there.
Drive-By Inspection
This is inspection is just there to see from the outside if any damages to the facade of your property have occurred. Simply observing the property from outside.
Unruly tenants and damages happen all the time so it is best to be secured with a landlord insurance. You can choose to learn about our landlord insurance plans by clicking on this link.