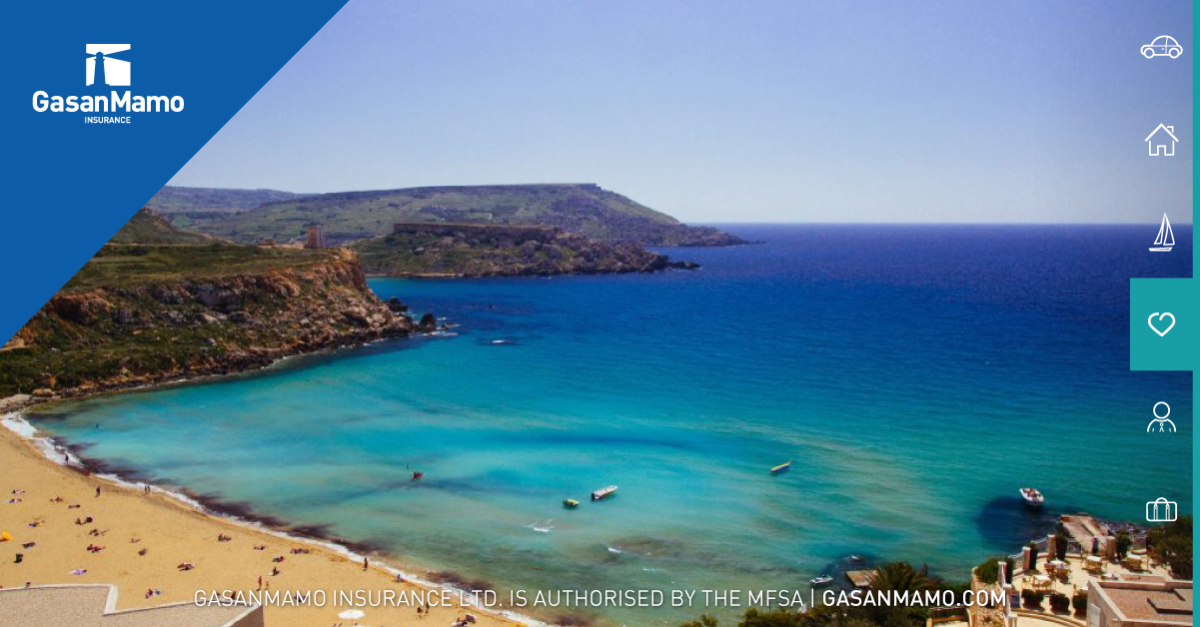 In this post, we list a few places to go for an early summer hike. Now is the perfect time to go for a hike, as the Maltese islands are still green and lush, and it is no longer chilly outside, yet not too hot. So put on your hiking shoes, prepare your lunch box, grab a bottle of water and go for a hike – it is great for both body and soul!
Tas-Silġ Walk
Tas-Silġ Walk is about 7 km long and is located between the two finishing villages of Marsascala and Marsaxlokk. The walk is split in two directions and both of them are beautiful in their own ways and are quite easy and relaxing to walk.
If you choose to walk the first route, you will walk along the coast line and on the way be able to enjoy the water and coastal cliffs, and be likely to meet a few fishermen and their colourful fishing vessels. The other route takes you through the countryside
The Dingli Cliffs
The breath-taking Dingli cliffs reach a height of over 250 m and offer majestic views of the Mediterranean Sea. If you choose to walk along the cliffs, you can walk for about 11 km and on your way discover many old chapels and prehistoric sites, such as Il-Wardija ta' San Ġorġ which is a typical Bronze Age village site, or Mnajdra Temple. Do not forget to stop by Blue Grotto on your way and enjoy the beautiful view, or why not even go for a swim or have a picnic?
Walk Around Malta
Are you feeling a little extra adventurous? Why not walk around Malta? Not many people on this planet can as easily walk around their own country as we can. The walk is in total 155 km long and we guarantee you an adventure of a lifetime and a beautiful coastal view. On your way, you will discover a variety of fascinating features; such as dramatic cliffs, forts, towers, churches, archaeological remains, a diversity of plants and habitats and naturally amazing sea views.
There are few places in the world like Malta where walks of moderate distance will bring you past so many and so different, fascinating features. We live in a beautiful place, let's make use of it and discover it properly.
Sources:
https://www.airmalta.com/destinations/malta/blog/detail/best-hiking-trails-in-malta
https://www.walkopedia.net/walks/display-walk.asp?WalkID=1025
http://www.wanderlust.co.uk/magazine/articles/destinations/a-hiking-adventure-in-malta?page=all