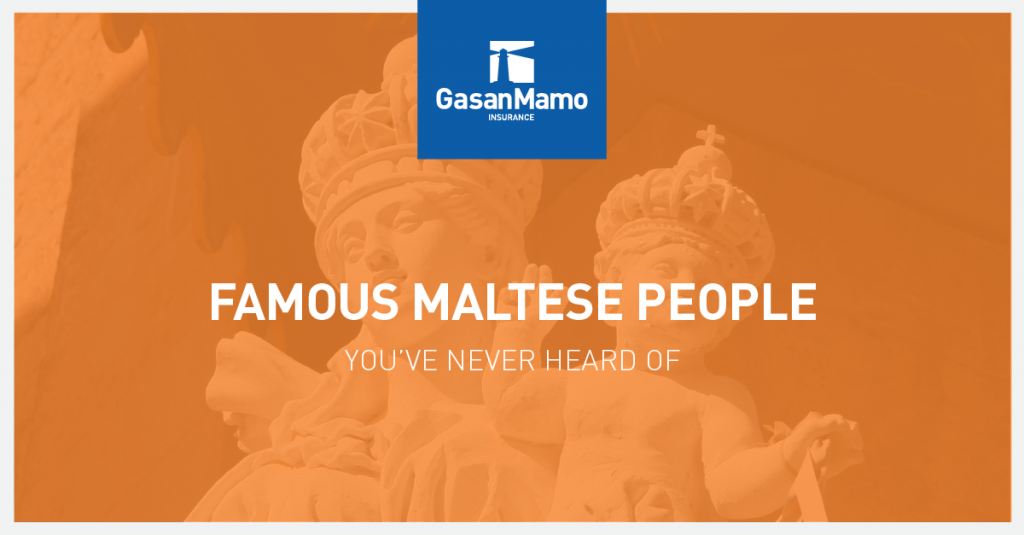 In fairness, you may have heard of some of these famous Maltese people, but they aren't necessarily people who immediately spring into our collective consciousness. Here they are:
Joseph Calleia, Actor
This entry is not with reference to the internationally famous opera singer of the present day – note the Anglicisation of the Calleja surname. Rather, it's with reference to a man born in Rabat in 1897 who made it all the way to Hollywood.
He landed a contract with the MGM Film Studio in 1931 and went on to star in no less than 57 movies between then and 1955, becoming a fixture in gangster and Western movies. He returned to Malta in later life and passed away in 1975.
Miriam Gauci, Opera Singer
Born in Malta in 1957, opera singer Miriam Gauci has established a highly successful international career, with many credits to her name both in the United States and across Europe.
She completed her operatic studies at the Conservatorio Giuseppe Verdi in Milan, Italy and made her professional debut in Bologna in 1984. Becoming a favourite wherever she performed, she is particularly known for playing Puccini and Verdi heroines.
Anthony J. Mifsud, Entertainer
Performing under the moniker Mif, Anthony J. Mifsud was born in Malta but grew up in Toronto, Canada. He started out fronting a heavy metal rock band called Slash Puppet, which won numerous accolades.
He later moved into acting and became very accomplished, particularly in the Canadian and Hollywood television industries. He is also a successful voice artist, recording advertisements for many world-renowned brands which appear on Canadian and American television networks.
Collinson Twins, Models
Mary and Madeleine Collinson were born in Malta in 1952 and moved to the UK in 1969. They were cast as saucy maids in a film produced by a renowned glamour photographer in 1970, and this appearance launched their careers as models and actresses.
The twin sisters actually became the first-ever identical wins to pose for Playboy magazine, appearing in the October 1970 issue.
As we conclude our journey through the intriguing lives of lesser-known famous Maltese people, we're reminded that greatness comes in many forms, often hidden behind the curtain of history.
These remarkable individuals have left an indelible mark on various fields, proving that even in the quietest corners, brilliance can flourish.