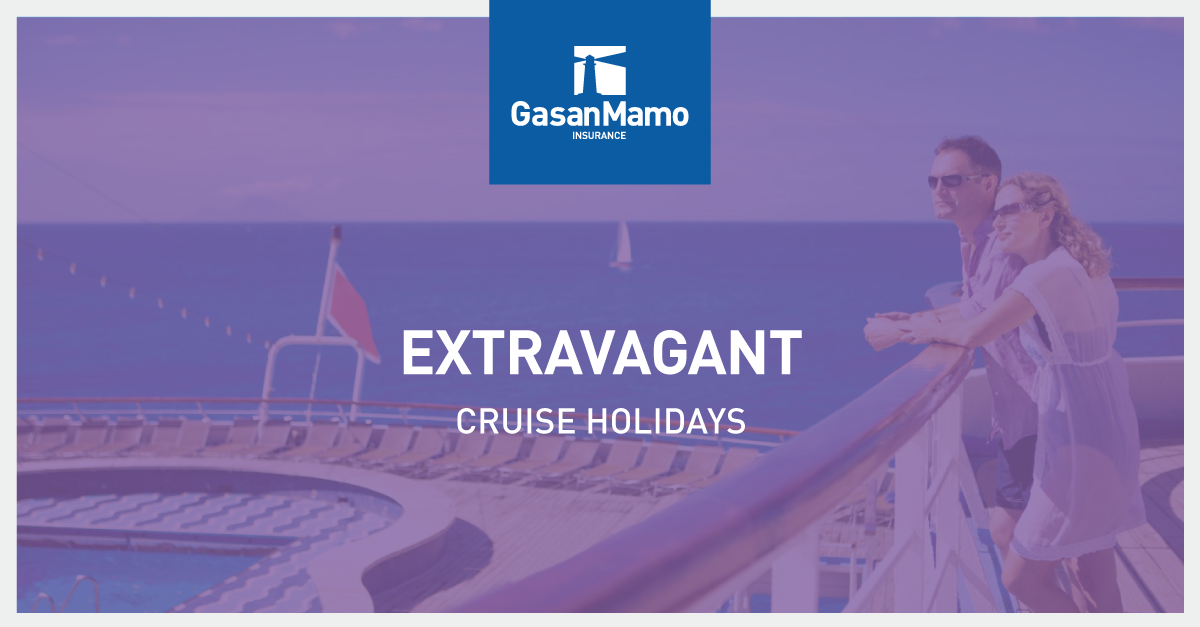 Are you the type of person who cannot decide if a cruise holiday is suitable for you? If you had an extra few euros you might want to splash out on one of the world's most extravagant cruises when you find out what is included!
€1.36 Million Cruise
The most extravagant cruise holiday in the world costs no less than €1.36 million per couple, however some argue that the holiday, offered by Six Star Cruises, is worth every penny. It visits no less than 28 countries on a 124-day trip, including French Polynesia, New Zealand and the Maldives. The cruise is inclusive of air journeys via helicopter and private jet, airport transfers in a Rolls-Royce Phantom and 5,500 euro-per-kilo caviar for you to enjoy. Furthermore, tasting menus by Michelin-starred chefs are available for you to enjoy, together with pre and post-cruise stays in luxury accommodation. Can you imagine how much travel insurance would be for this trip?
3,875 Square-foot Suite
How does staying in a suite on a cruise liner which is four times bigger than the average UK home sound to you? The 3,875 square-foot Regent Suite, aboard the Regent Seven Seas Cruises Explorer, dubbed the most luxurious cruise ship ever created, is probably the best cruise holiday suite in the world. If the confines of the suite get too much for you when you're on your cruise holiday, head down to one of the extravagantly-designed lounges and showplaces, or tuck into a dream meal at one of the cruise ships' lavish gourmet restaurants.
Best of British
The Queen Mary 2, which was launched as the Cunard line's flagship vessel back in 2003, is home to five of the most expensive cruise holiday suites in the world, setting you back €160,000 for a round-the-world trip. That money affords you a 2,249 square-foot suite spread over two floors, private gym, private deck, and a dining room seating up to eight people. The QM2 visited no less than 38 ports in 22 countries during the round-the-world trip she completed this year. Cruise the seven seas in a physical manifestation of the best of British. Tea and cucumber sandwiches, anyone?
The Giant
This one's on this list just because of its eye-popping size and number of facilities available to would-be passengers. Standing 18 decks tall, measuring 1,184 feet from bow to stern and able to accommodate over 5,400 passengers, the Oasis of the Seas features a park with more than 12,000 trees and plants, rock climbing facilities, a 600-metre running track, and zip-line to name but a few of the things you can do on-board. For the more luxury-conscious traveller, there's a selection of suites to choose from.
Cruising or Yachting?
Imagine being on a cruise where staff-to-guest ratio is very nearly 1:1. SeaDream Yacht Club has two cruise holiday ships which it likes to refer to as yachts, holding up to 56 couples each, catered to by 95 crew members. This cruise is ideal if you're looking for something a little more intimate than can be provided by the larger cruise ships from the major lines. In addition to being waited on hand and foot, gourmet cuisine and fine wines are very much a part of this experience, as are a whole range of water sports activities.
Cruise Travel Insurance
Like any trip, travel insurance is required and extravagant cruise holidays are no different. Whether you are jetting off on one of the above trips or booking another type of cruise, make sure you are covered should the worse happen on board.