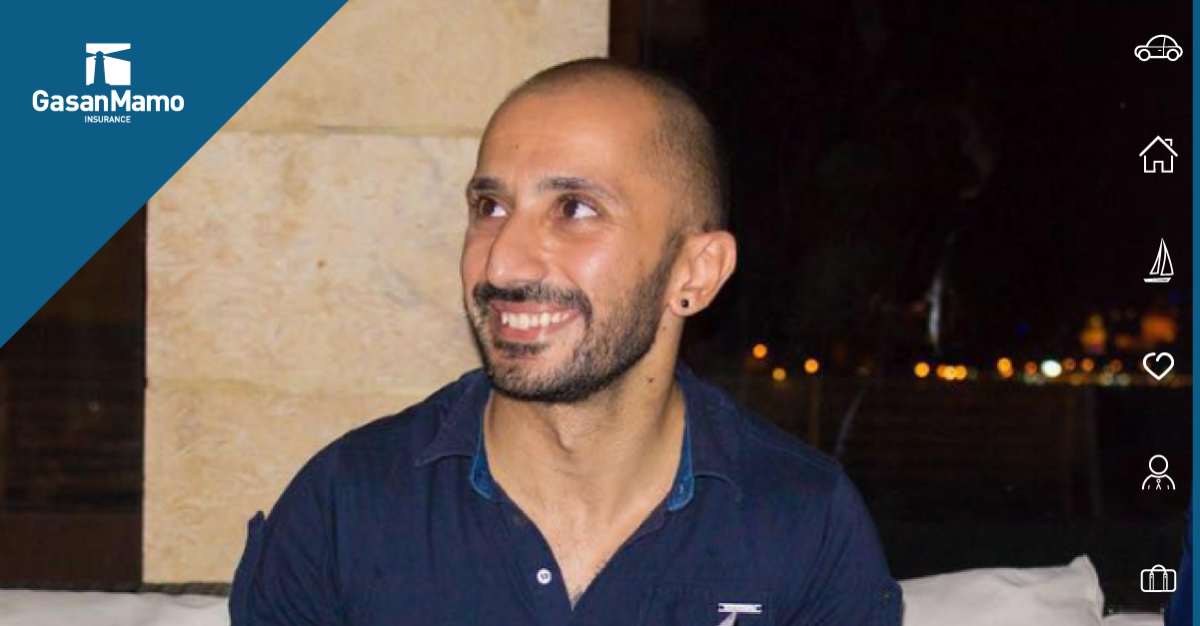 Joseph Fenech is a Deputy Manager in the Motor Underwriting Department at GasanMamo Insurance.
If I had to ask you, who is Joseph Fenech, how can you sum that up?
He is a funny person who likes to enjoy life with his family and friends, at the same time he is very focused on his job and makes sure that every task is done in the stipulated time.
Glass half empty or half full?
Half full
One thing that comes to mind if I had to ask you what a great year it's been for you?
Successfully passed my exams/assignments
What does your hobby give you? How does it pay off?
I have more than one hobby which gives me some time to relax from the working environment. I play 5-aside football, take singing lessons, play x-box and other games.
How much time do you invest in it and is it worth it?
3 to 4 hours a week
Anyone in your family that shares your same passion?
My partner
How would your life be different if you could not do what you love?
I would miss my hobby but life would go on and I would certainly engage in a new hobby
Any interesting things related to your life passion?
My partner enjoys my same hobby and we also work together at GasanMamo
How did you start your hobby?
A friend invited me to join him for a singing session and I loved it immediately
What is your life ambition? Is it related to your life passion or other?
One day I want to teach music but I must work to obtain some grades before
What did working in the insurance business teach you?
I have learned quite some skills, from customer care, dealing with clients, having a lot of patience, being assertive, trying to communicate effectively and treating customers and colleagues fairly and honestly.
Is there anything you are afraid of?
The loss of a family member and phobia of all types of insects
If you could retire tomorrow, what would you do?
It will all depend on my financial situation. I would probably purchase a house in Gozo and spend my retirement in a quiet place.
Favourite quote?
All roads that leads to success have to pass through hard work Boulevard at some point
Select one person from history and have them truthfully answer one question, who would you select and what is the question?
Hitler – Did you take your pills today?
Ugly and live forever, or attractive and die in a year?
Ugly and live forever – (I am happy how I am and intend to live as long as possible J)
If you could have anyone locked in a room so that you could mentor them for a day, whom would you choose and how would you mentor them?
Donald Trump and Farage so I could explain some basics on racism.
If you could wake up tomorrow in the body of someone else, who would you pick and what would you do?
Paris Hilton with the brains of Zuckerberg
If you had a chance for a 'do-over' in life, what would you do differently?
Playing football as a professional