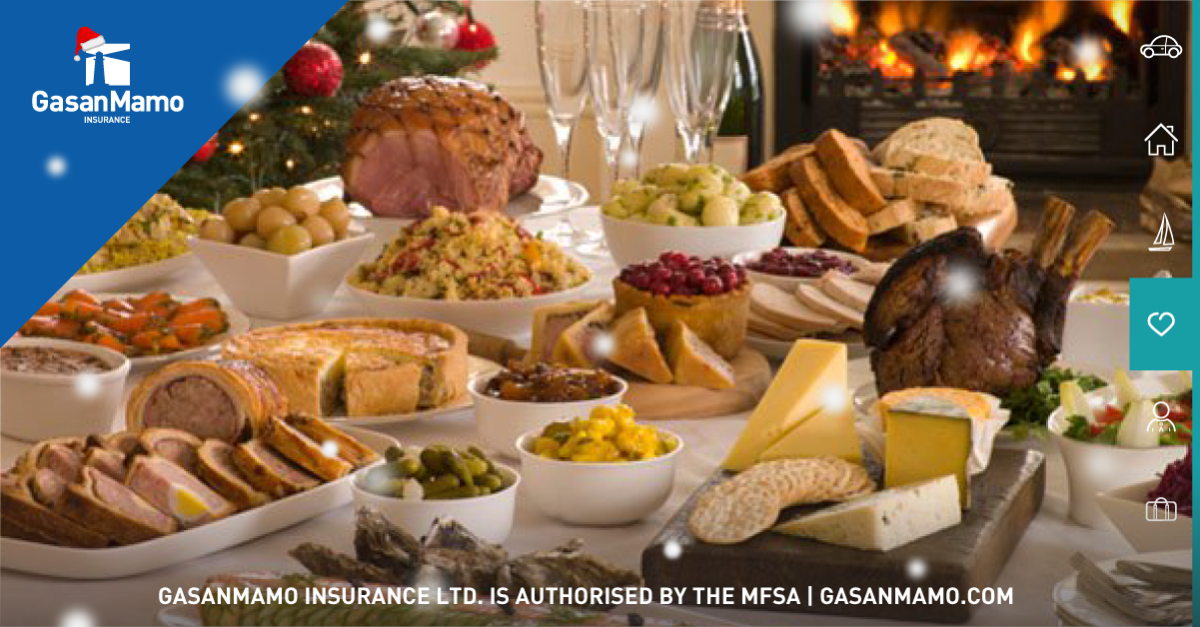 In most households nowadays, Christmas is becoming more and more about gorging yourself on mince pies and other such treats, and while feasting is an inevitable Christmas pastime, and something we spend most of the holiday season doing, it certainly has its downsides.
After Christmas dinner, the indigestion tablets come out, and around New Year's Day, gym memberships begin skyrocketing. The truth is that all that Christmas feasting comes with a good side helping of guilt and health problems.
For some people, the brief moment of joy when you tuck into your second helping of Christmas pudding with lashings of cream is not worth the fallout. Luckily, there are plenty of healthy ways to enjoy Christmas dinner without affecting one's health!
Follow a few of these Christmas dinner ideas and you'll spend your Christmas indulging in a healthy and responsible manner.
Classic recipes with a healthy twist
The most pain-free way to make your Christmas food more healthy is by tweaking the recipes of old classics.
The basic rule here is to eliminate or replace the ingredients that make Christmas dinner so calorific. For instance, do you need all that fatty skin on the turkey? 100g of turkey without the skin is also 3g of fat and 40 kcal lighter.
You could also swap out the sausage meat stuffing for some more wholesome chestnut stuffing, or use a lighter alternative to goose fat when cooking your potatoes. Instead of serving brandy butter, why not use low-fat custard, or instead of double cream, use yoghurt?
The other obvious point to make is about quantity. Maybe limit yourself to one smaller helping, and when cooking your Christmas dinner, put half as much sugar and fat in the recipe as usual.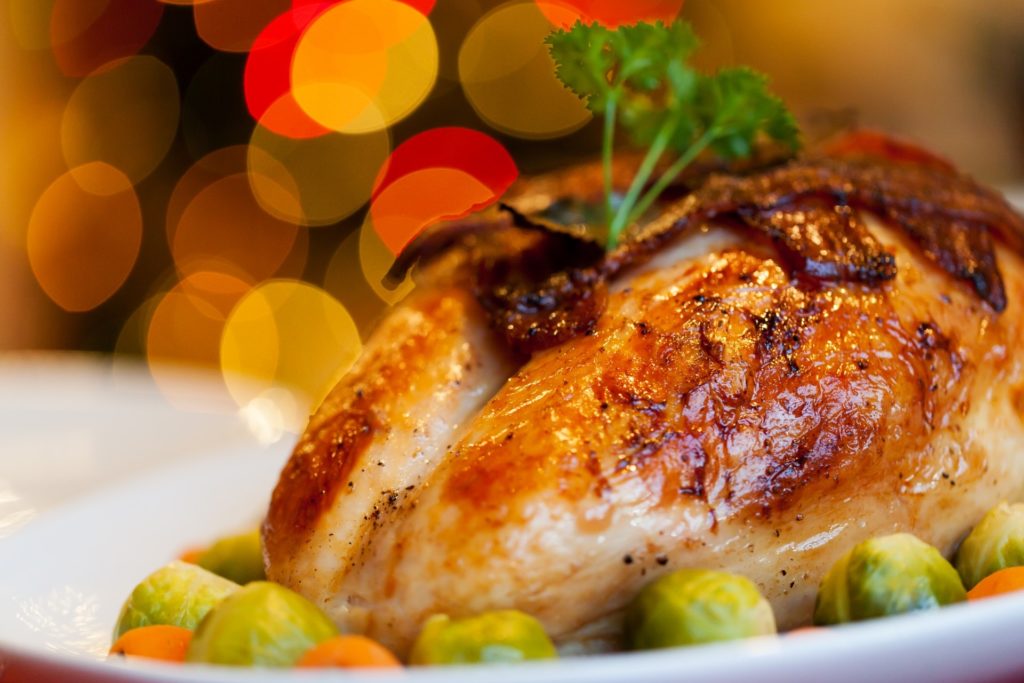 Alternative healthy dinner ideas
If you lack the self-control to limit yourself to one helping or need a radical shake-up of your Christmas dinner, then why not consider these Christmassy variations on the fatty favourites?
For example, you could serve a simple dish of cranberry glazed turkey breast with wild rice pilaf for Christmas dinner. Use turkey breast with skin off and don't put too much sugar in the glaze.
Another healthy alternative is to serve fish for the main course. Instead of goose and a gallon of fat, try a lemon and fennel stuffed side of salmon, or even go full vegetarian with a kale and squash galette.
Salad is usually conspicuously absent on the Christmas table, but why not reintroduce it? Use all the usual Christmas ingredients, but don't douse them in fat and sugar – simply serve a cranberry and grilled sprout salad, for example.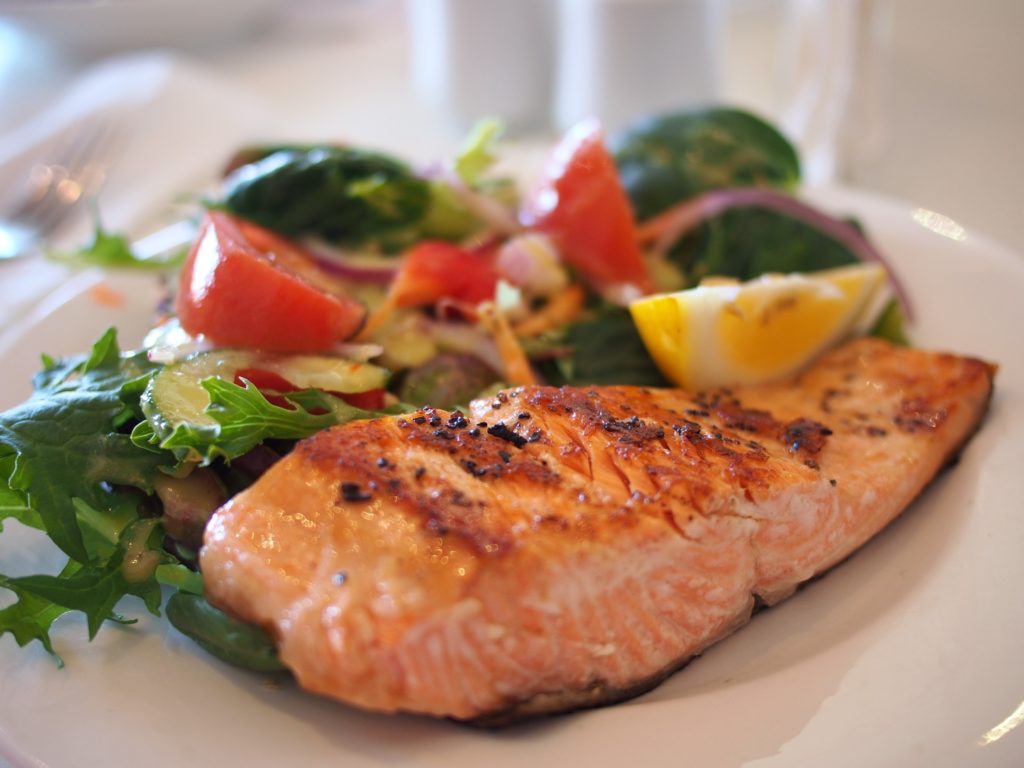 Healthy Christmas desserts
Thinking of healthy Christmas desserts is a struggle, as desserts too often contain that much-maligned ingredient – sugar. But help is at hand.
The simple way to make your regular Christmas cake into a healthy Christmas cake is to up the fruit, cut the extra sugar, and serve it with yoghurt. It is still just as delicious. There are also plenty of healthy recipes for Christmas cookies online. These also rely on the principle of more fruit, less sugar. For instance, you could make healthy fig newtons or pumpkin chocolate chip cookies.
Other healthy Christmas dessert ideas include healthy low-fat pavlova, lighter pastry mince pies, and raspberry chocolate log, with more raspberries and less chocolate.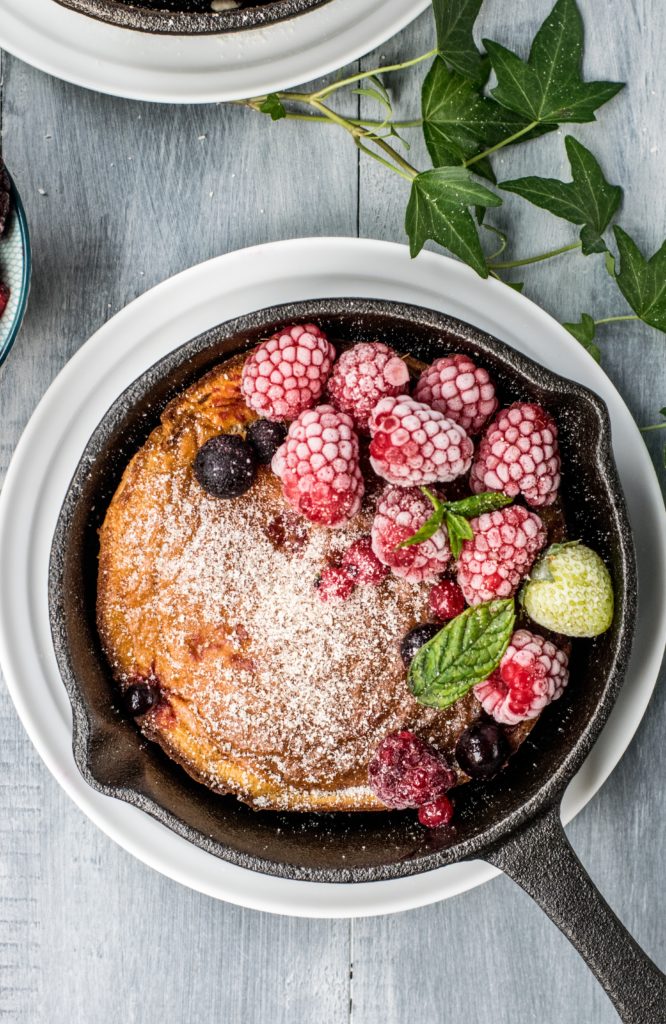 Healthy Christmas appetizers
Christmas calories often pile on before you've even sat down to dinner. The snacks and appetizers that seem to eternally float around before dinner are almost purposefully designed to fatten you up.
The healthiest option is to cut the appetizers together or substitute them with olives or fresh fruit. An extreme option for the weight conscious, this might not be the Christmassy solution that most people are looking for.
Dip-wise, you can swap out the heavier sauces for healthier alternatives, like goat cheese dip, or light hummus. Again, there are lots of healthy Christmas recipes that are easier on the waistline, but which still feel just as indulgent. Mini crab cakes with pickled celery are a fantastic combo that you can eat guilt-free. Caviar is another healthy indulgence. You need not splash out on the beluga stuff – most fish eggs are good for you, whilst also being highly suggestive of luxury.
The pastry is the real killer when it comes to Christmas appetizers, and sure it is nice, but it also gets a little much after your twentieth helping. An easier way to produce a healthier Christmas banquet is by cutting pastry from your shopping list.
Try serving your little chicken parcels or mushroom tartlets without the heavy pastry. All the main flavours will still be there, but they won't sit so heavy on your stomach.
At GasanMamo, we value the importance of celebrating special moments with family and friends. Our comprehensive insurance coverage provides the peace of mind you need to enjoy the holidays to the fullest.
Let GasanMamo Insurance be your trusted partner as you prepare these delightful meals, knowing your Christmas feast and cherished moments are protected and savoured.