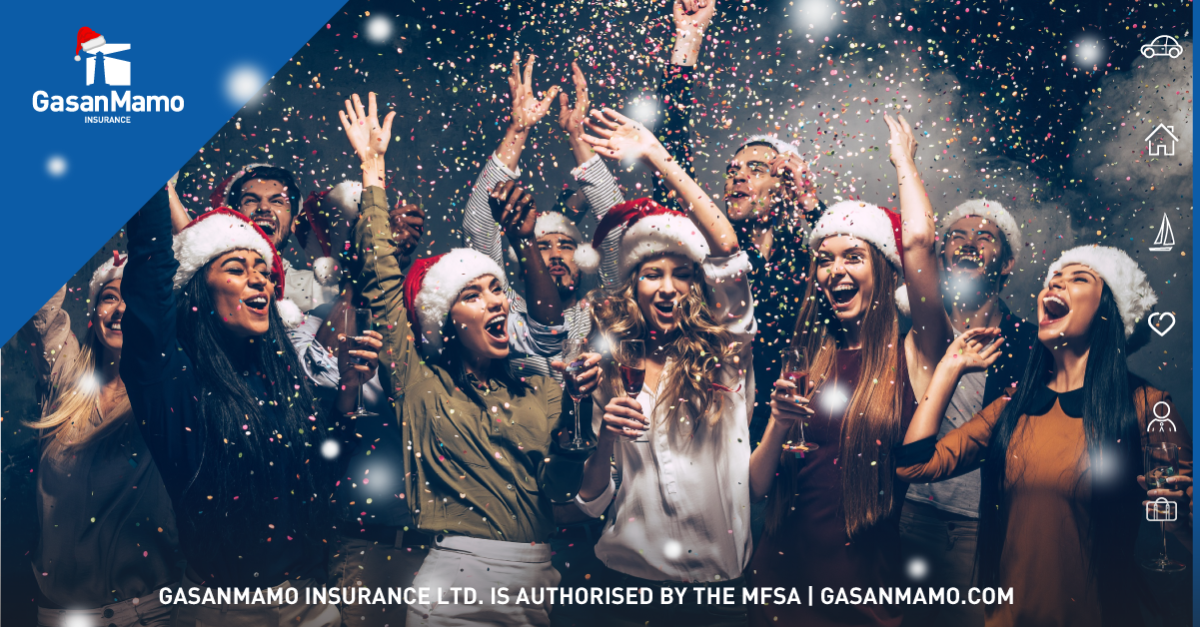 Nothing says December like Christmas parties. Whether it is the awkward work do with the free bar or an early Christmas dinner party with a small group of friends, you are likely to go to at least one Christmas party this year. But how do you go about hosting your own?
Christmas party themes
When it comes to parties, themes are always a good idea. They are fun, and they provide a lot of direction when thinking about Christmas party attire and party food. The trouble is, thinking of Christmas party theme ideas is a little tricky since Christmas is essentially in and of itself.
Period Christmas parties are always an interesting way to freshen up the tired Christmas theme. Why not pretend that you are having Christmas in the roaring 1920s, or the groovy 70s? Otherwise, you need to pick a special aspect of Christmas. For example, you could choose to throw a "worst present party", where guests bring a deliberately awful secret Santa.
Other themed ideas include the self-explanatory "ugly Christmas sweater party".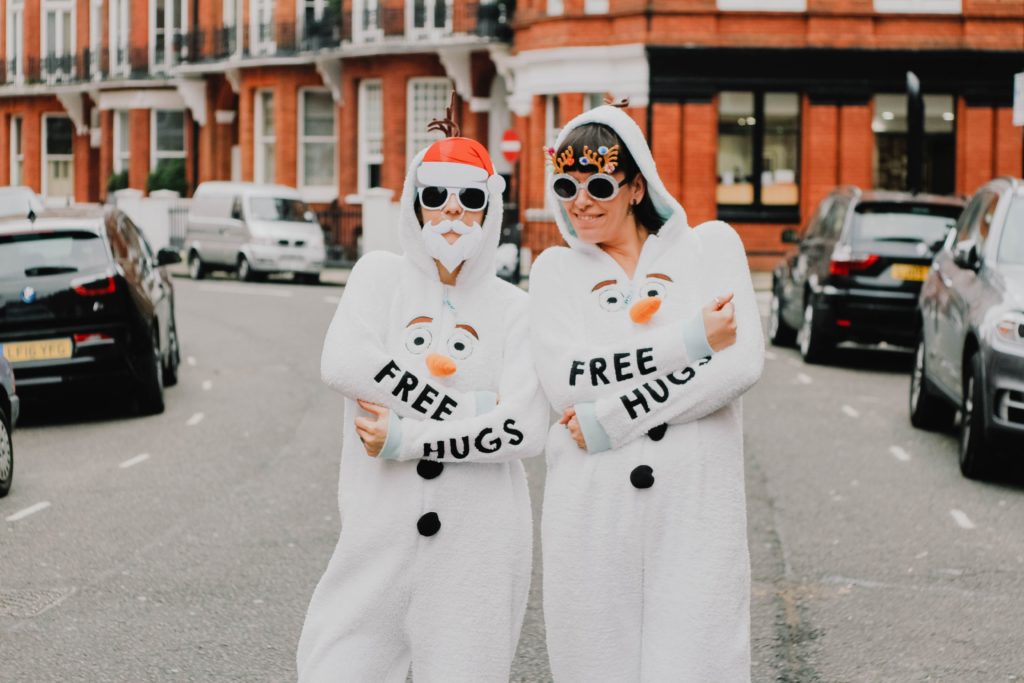 Christmas party food ideas
As with Christmas day itself, food is an important component of a good Christmas party. What you buy or cook depends a lot upon whether you are planning a drinks party or whether you are hosting a Christmas dinner party.
If you go for a drinks party, then you want to keep the food aspect light enough to not be a distraction, but substantial enough to soak up all the alcohol. There are plenty of Christmas snack foods and ready-selected trays that you can buy in supermarkets, but it is easy enough to make your own Christmas canapés.
Turkey, stuffing, and cranberry pastry puffs are a relatively simple warm canapé that you can make in advance. Smoked salmon blinis are another Christmas staple, and for dessert, nothing can beat mini mince pies.
If you are hosting a dinner, then you can either repeat the meal lineup of Christmas Day or go for something a little more alternative. Arguably, hosting a Christmas party at home is the perfect opportunity to demonstrate your creative side and get a little funky with Christmas staples. Why not try something different with a soy roast Turkey, or a Christmas duck?
Christmas Party Decorations
Again, that which is important for Christmas as a whole is essential for the Christmas party. Come December, your house will probably already be a little spruced up, but you'll want it extra Christmassy for your big party.
If you are throwing a sit-down dinner party, then you'll want your Christmas table decorations, tableware and accessories in order. Obviously, you'll want all your plates and serviettes as Christmas themed as possible, but why not go all out and purchase some Santa Claus-themed cutlery?
With Christmas party decorations in general, you have two main choices: "au naturel" or super glitzy. If you go for the artificial option, you'll want lots of fake snow and twinkling lights. Nowadays you can even purchase inflatable snowmen and giant plastic reindeer for your front lawn.
The more subtle, natural option might be preferable for a classy drinks party. In this case, you should go out foraging in the woods several days before your party. Collect evergreens like Holly and ivy to decorate your table, and don't forget the mistletoe.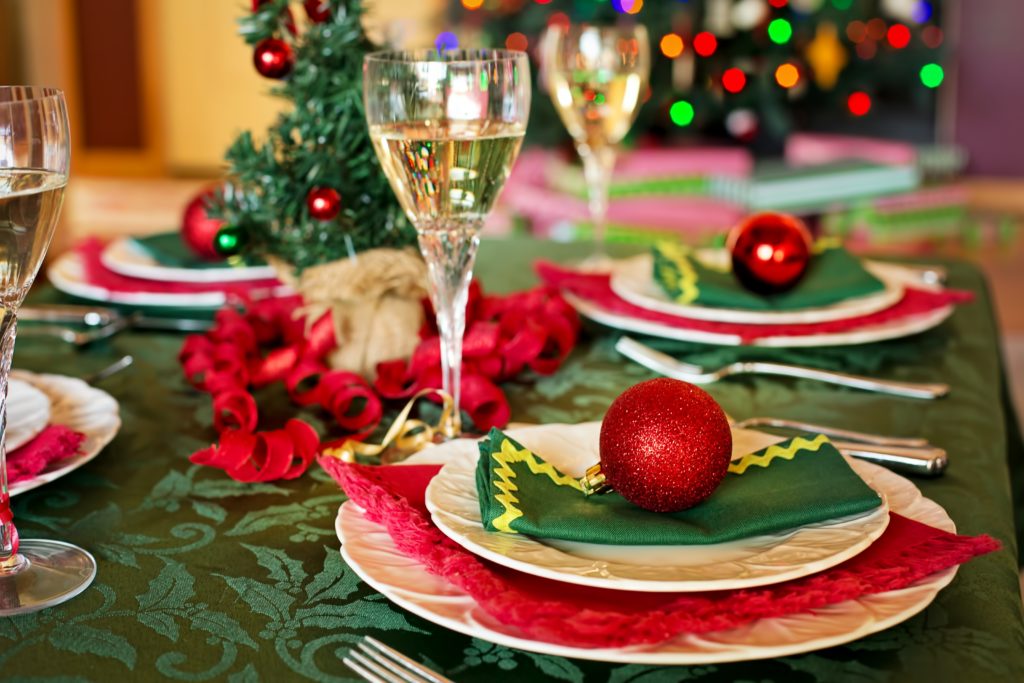 Christmas Drinks
 The best Christmas party ideas include something bubbly, so buy lots of champagne for your Christmas toast. If you are looking for a more affordable, but still perfectly respectable choice, then you cannot go wrong with mulled wine. You can buy mulled wine at the supermarket, but it is easy enough to make your own. All you need is red wine, a little sugar, some Christmas spices, and perhaps a splash of brandy.
If you are up for trying something a little different, there are plenty of Christmas cocktail recipes you can find online. Hot buttered rum and Christmas pudding vodka are two great crowd-pleasers.
The Christmas Playlist
Aside from food and drink, music is the third most important ingredient in the creation of a good party. Christmas parties are no different, but you'll obviously want to make the music at least a little Christmas themed.
Everyone who is anyone has had a Christmas album, so you are spoiled for choice when putting together the right playlist. For your classy cocktail party, you'll want to stick to Frank Sinatra's Christmas album, but if you are looking for boozy work Christmas party ideas, perhaps you are best of going with the Christmas Top 40.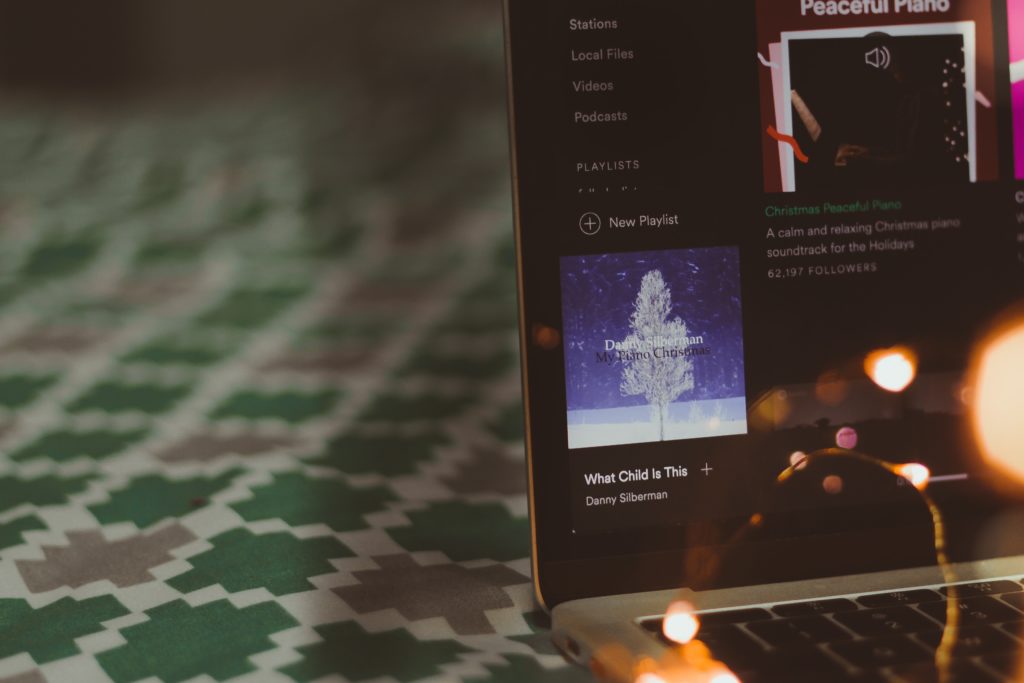 Christmas Party Activities
The main activity at parties is usually some combination of drinking, eating, and talking, but if things are a little icy, or you are bored with your party guests, you might want to introduce some fun Christmas party games.
Carol singing is a classic, but why not host a Christmas-themed pub quiz with gift-wrapped prizes? For a kid's party, you might want to try variations on old favourites – perhaps "pin the tail on the reindeer" or "pass the Christmas parcel".
So here you go! We hope you've found our blog helpful and remember to have fun but be careful at the same time because whilst Christmas time is definitely a time to celebrate, it is also a time when celebrations can get a bit out of control. That's why we stress that you remain responsible at all times, especially on the road! So if you're driving back home from a Christmas Dinner or Christmas Party, make sure you are not under the influence of alcohol – and if you are, just catch a cab back home. Remember: safety first!
The GasanMamo Insurance Team wishes you a very Merry Christmas and a Happy New Year.