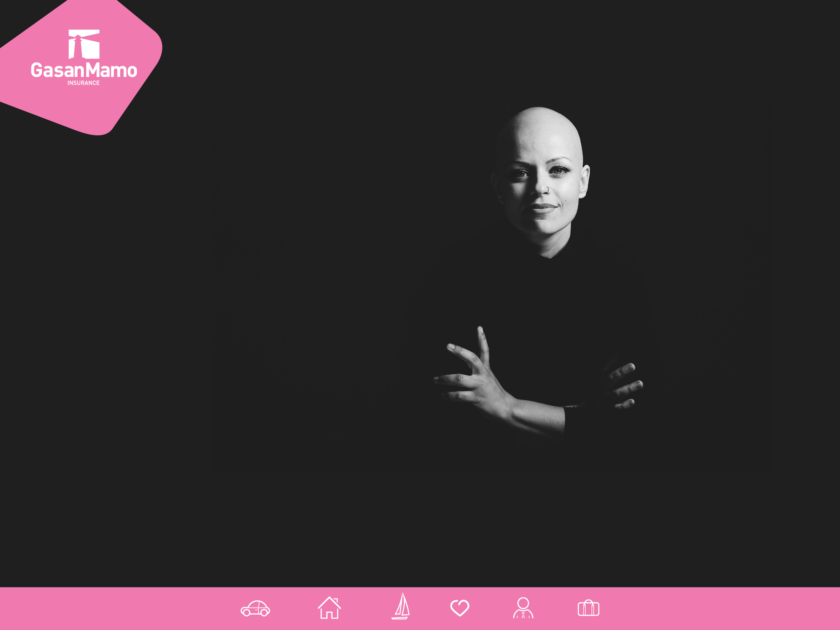 When and how did you first find out you have breast cancer?
In November 2015 I had detected a suspicious lump and went to check it. I was 32. Doctors taught it was simply a hormonal lump since I was still very young. I continued to insist since I felt something was not right.
On the 4th of January 2016 I had results that it was stage 3 breast cancer.
What were your main concerns after being diagnosed?
At the time I had very little knowledge on what happens during treatment and how cancer is tackled. Unfortunately, we talk about awareness as if people don't know that cancer exist but I had never gone through any campaigns that actually tried to break down what is cancer. So like most, I just feared death. I had too much to live for and I didn't want to end it so shortly.
Can you tell us about your course of treatment and how that has gone?
Since it was at a very advanced stage, doctors decided to opt for chemo prior to any surgery as they feared it was going to spread.
So 2 weeks after I had my results I was at oncology taking chemotherapy. Meanwhile, I came to a point where I had to examine my life thoroughly, research as much as possible on complimentary therapies and rearrange my life to suit my wellbeing,
How did your family and friends react to the news?
It was quite a shock for everyone. I believed I lived a pretty healthy life so I presumed something like this could not happen to me. Nowadays I believe that there is a lot more to cancer that we still not know.
How did you cope emotionally?
I was scared…and sometimes still think that it might come back. But that thought is actually my driving force to get to know more about cancer and other illness which the medical world has very little knowledge of. I believe although chemo worked for many, this is not the final solution. That is what made me go into neuroplasticity and epigenetics. This didn't just help be overcome cancer quickly and with the best results possible, but helped me change my life; deal better with stress levels, be calmer, happier feeling healthier than ever.
Did you face any obstacles during your treatment process?
Chemotherapy has side effects- that we know… but I always believed that the best option for me was to use all modalities possible. I had nothing to lose really so I kept an open mind.
Where there any programs or services offered to you that would help with the treatment process?
I was devouring books to research on all possible solution. I was taking homeopathic treatments to control pain, applied the Gerson therapy to help my immunity, introduced Qi Gong which helped control my fears and also insomnia. Unfortunately, these things are suggested by our medical system and hence why I created my website Glamourosity.eu to make people aware about such services and helped them cope with their own treatment.
How did you manage the costs of treatment?
Chemo was provided by government. My alternative therapies were personally funded
How has breast cancer affected your outlook on life?
I think when you are staring death in the face, you can either surrender and believe you're going to die or else you take it by the horns and start believing that you are going to make it no matter what. I believe that is when the miracle happens. I don't believe in luck but the ability to belief in yourself to a point where loosing is not an option.
What advice would you like to give to others about breast cancer?
Don't wait for a diagnose to start making life changes. Cancer is not an unlucky lottery.
What are you doing towards raising awareness about breast cancer?
I'm not interested in raising awareness about breast cancer…people know it exist and there is too much fear surrounding most campaigns. I aim to raise awareness on health – not just physical but mental health- to take control over our life, to be kind to yourself, to be aware about our priorities – because it's not about how we die, but how we liv