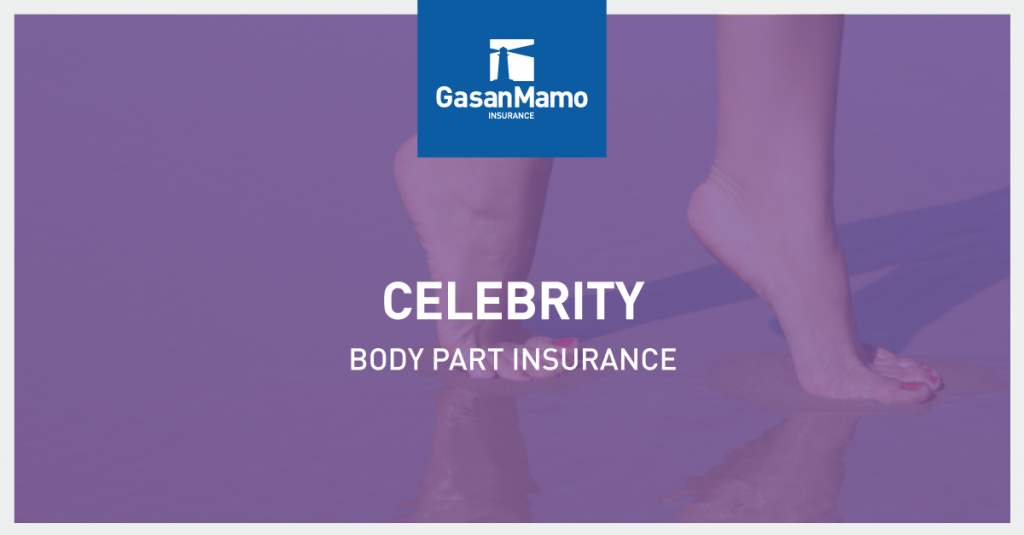 Hollywood celebrities are notorious for taking out obscene Celebrity body part insurance policies on body parts which, wholly or in part, made them famous. Here is a list of celebrities, categorised by the body part they've taken out an insurance policy on, for your literary pleasure:
Bust
Former Playboy girlfriend to Hugh Hefner and Vegas showgirl, Holly Madison, has her breasts insured for $1 million. She had them insured when she was still performing in the Vegas show, Peepshow. She cited the fact that she would probably lose $1 million in earnings should she be out of work for a few months due to a change in her appearance. Who knew silicone was worth so much?
Tina Turner may be a 73-year-old grandmother, but she's still looking superb. In addition to having her legs insured for $3.2 million, this legendary performer also has her breasts insured for just under $800,000.
Country singer Dolly Parton's bust size is hotly debated on the internet. While most quote it as being 40DD, many think it's substantially larger. Considering how famous Ms Parton's breasts are in their own right, it's interesting to note that she has them insured for the smallest amount on this list – a mere $600,000.
Tongue
Miley Cyrus is notorious for sticking her tongue out at every opportunity. In fact, some may find it quite tempting just to cut it off and throw it away, never to appear in the pop culture pantheon again. She seems to have taken note of this risk and taken out an insurance policy accordingly, to the tune of $1 million.
Another notorious tongue-flasher is Gene Simmons, the bassist from the glam rock band KISS, which was a fixture at concerts and festivals throughout the late 1970s and early 1980s. His tongue, which is rumoured to be surgically enhanced, was insured for $1 million at the height of KISS' fame. It's unknown whether he still holds a policy for his tongue.
Body Hair
Veteran singer Tom Jones has his chest hair insured for $7 million. Clearly, he's not one to go for a waxed or shaved look and keep in line with the times, then. Although his years continue to advance, he's still got the ability to make the ladies swoon. What would Tom Jones be without his chest hair?
Australian cricketer Merv Hughes sports an impressive moustache. During his time with the Australian national cricket team, it was widely reported that he insured it for no less than $300,000.
Legs
Taylor Swift is a hugely popular country singer currently at the height of her fame. Ahead of her last concert tour, she had her legs insured for $40 million. The star was said to be embarrassed at the purported value of her legs and also joked on Twitter that her cat now owed her $40 million for scratching her precious pins.
Mariah Carey needs no introduction. The diva with one of the biggest vocal ranges on the planet has an insurance policy on her legs worth $1 billion. Yep, that's right – a billion with a B. A spokesperson for Carey allegedly said when asked about the figure that it was an "accurate reflection of her popularity".
Former football star and current fashion icon, David Beckham, famously took out an insurance policy on his legs back in 2006 to the tune of $195 million. The policy, inclusive of coverage of his feet and toes, was the largest personal insurance policy in sports history at the time it was taken out.
Smile
America Ferrera, the star of the hit television sitcom Ugly Betty, had her smile insured for $10 million following the commencement of her involvement with the promotion of a home teeth-whitening product, the sales of which aimed to raise money for a US charity. Her smile in real life is a far cry from the brace-laden mouth of the sitcom character she used to play.
Even probably the most famous smile in Hollywood is covered by smile insurance. Movie star Julia Roberts, who shot to fame in the movie Pretty Woman, has long been thought to have one of the best smiles in the business. Her insurer apparently did too, granting her an insurance policy on her smile to the tune of $30 million.
Buttocks
A good booty is all the rage in the present day, and we must give credit to the lovely, impossibly-curved Latina lady for starting the whole trend. Singer Jennifer Lopez arguably has the most famous derriere in the entire world, so $300 million buttock insurance doesn't seem so obscene when put into that context.
Australian singer Kylie Minogue is also known for having a delightful behind, however the amount insurers think it is worth pales in comparison to Jennifer Lopez. Still, not many of us can say that we have a body part which is insured for $5 million.
As we conclude our intriguing journey into the world of celebrity body part insurance, we're left marvelling at the unique and sometimes bizarre aspects of the entertainment industry.
At GasanMamo, we understand that each individual is valuable and deserves comprehensive protection. Our insurance solutions cater to your specific needs, ensuring that you and your loved ones are covered in every aspect of life.