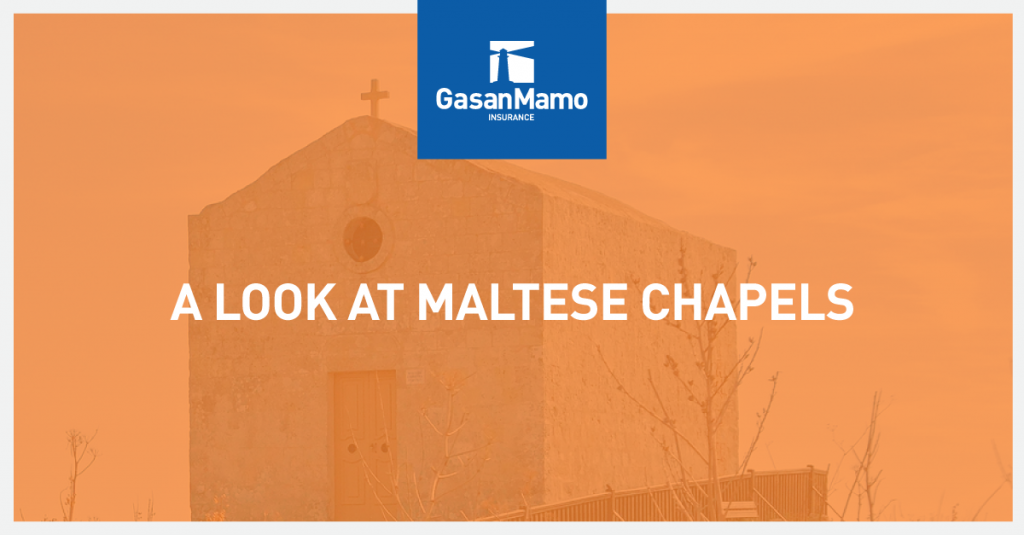 There are many fascinating, historically important Maltese chapels dotted throughout the Maltese Islands – too many to list here in fact. Below is a small selection which we take a closer look at:
St. Mary Magdalene Chapel, Dingli
One of the signature structures along Dingli cliffs, this chapel has stood perched high above the sea in its current form since 1646. A Mass is held every 22nd July in commemoration of Mary Magdalene, the chapek's patron saint. A noteworthy feature this chapel has is a marble plaque, believed to date back to 1777, with "non gode l'immunità ecclesiastica" written on it. This means that the chapel would never give refuge to troublemakers or outlaws.
Chapel of the Annunciation, Hal Millieri
Situated at the core of a village which has ceased to exist, namely Hal Millieri which used to lie between Zurrieq and Mqabba, this chapel is believed to have been consecrated in around 1480 on the site of a 13th Century chapel which existed there previously. It features paintings which are completely unique to it, painted directly on its walls using the fresco method. They are believed to date to the end of the 15th Century, and thus were painted soon after the chapel's consecration.
Chapel of St. Roque, Zebbug
Construction began on this chapel, which can be found in Zebbug's village core, in 1592. This is was the year during which Malta's first bubonic plague epidemic began. The chapel get its name from a painting of St. Roque, which is visible above its main altar. St. Roque is the saint who supposedly protects individuals suffering from the plague. He is said to have been healed from the disease by a dog licking his sores and healing him.
Santa Marija (Bir Miftuh) Chapel, Gudja
This chapel, located on the outskirts of Gudja, was actually a parish church between its construction in 1430 and the construction of Gudja parish church in 1676. Showing growing confidence in stonework, the free-standing structure considered to be one of the best-preserved examples of a 15th Century Maltese church. It also provides the backdrop for Din l-Art Helwa's annual Bir Miftuh music festival, which is held each spring.
St. Demetrius Chapel, Gharb, Gozo
On the outskirts of Gharb, sitting in an isolated spot nestled in the fields, is the chapel of St. Demetrius. Legend has it that the saint leapt out of the chapel's altar painting and galloped across the open sea on horseback to return a young man who was captured by Muslim corsairs. The man's mother lit an oil lamp at all hours of the day as a sign of her thanks and devotion for her son's return. The present chapel was rebuilt in the 18th Century.
We hope this glimpse into the world of Maltese chapels has ignited your curiosity and appreciation for the architectural and cultural heritage they represent.
Whether you seek solace in their peaceful ambience or are captivated by their historical significance, these chapels are a testament to the island's diverse religious landscape.