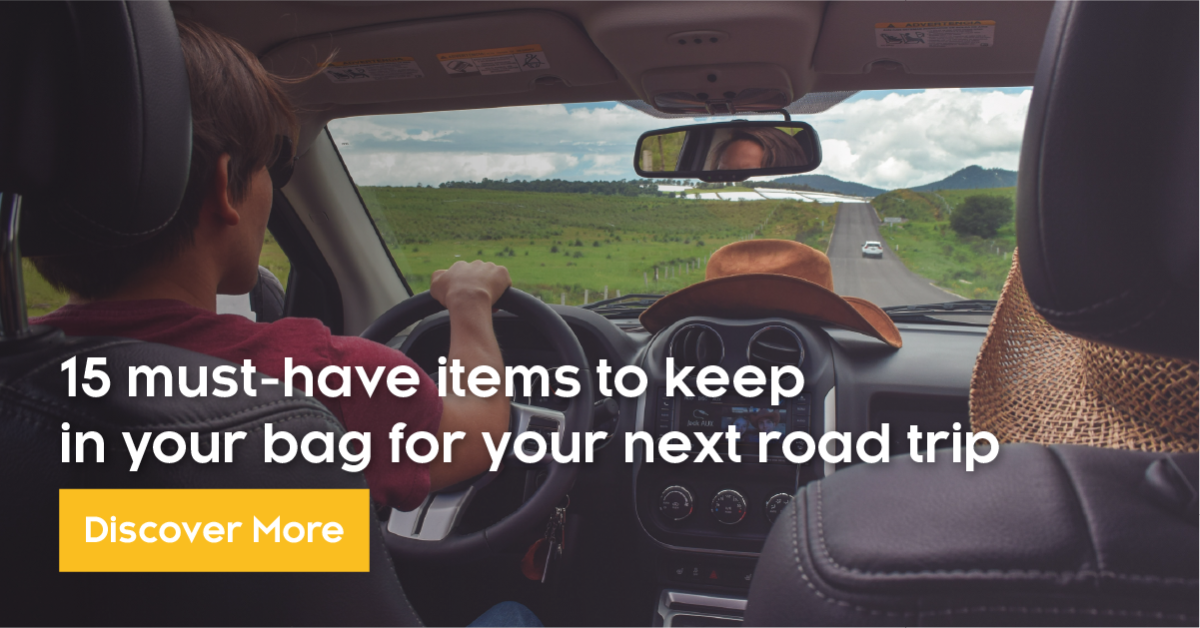 With air travel becoming more and more limited because of the pandemic, road trips have become the number one choice for long-distance travels within your country. Before hitting the road, you need to ensure that your car insurance will cover you for any unexpected damages.
Apart from car insurance, there are many other things that you would need to go on a successful long journey on the roads. We have highlighted some of the things that are compulsory for a pleasant trip. If you are planning a ride that would last for days, this is an essential read for you.
Things You Must Pack Along In A Road Trip
Car Documents
Don't forget to have the necessary documents with you before going out on a long road trip. These documents include your license and registration papers, car insurance documents and maintenance instructions. If you are planning to cross international borders, you would have to carry your passport and health clearance certificate.
Car Phone Mount
Laws are getting stricter on phone use during driving. To avoid unnecessary fines and maximise your safety, install a car phone mount on your phone. In doing so, you would have the privilege to answer your phone calls without having to take your hands off the steering wheel.
Power Bank
A power bank would keep your phone operational despite using it beyond its battery coverage. You can recharge the phone anytime you want as long as the power bank doesn't run of charge. You should be good for two/three full charging sessions depending on your phone's demands and the capacity of your power bank.
First Aid Box
Medical emergencies won't necessarily come in a place and time of your convenience. So, it would be wise to have a first aid box in the car to address minor health issues or subdue a more serious one, before you can get professional help. Not the most exciting thing to plan for, but it's nothing short of a necessity.
Hand Sanitiser
Hand sanitisers have become a mainstay in our lives ever since the pandemic struck. They give you the chance to sanitise yourself without water. Therefore, hand sanitisers would come in quite handy to wash your hands before you eat anything inside the car, or after mid-road toilet breaks.
Spare Tire
Imagine being stuck in the middle of nowhere with a flat tire. Sounds terrifying, doesn't it? Spare tires on the back of your car would save you from such perils for good.
Toilet Roll
You never know when the natural calls. So, it's better to be prepared and have a roll of toilet tissue lying around.
Camera
You might come across some snap-worthy sceneries as you drive towards your destination. You would be regretting if you forget to pack your camera and miss out on some excellent photography opportunities.
Sunglasses
Whether you are driving or relaxing in the passenger's seat, glaring sun rays are a menace you can do without. A pair of nice shades would make you look stylish as well as take care of the annoying sunray creeping into your eyes.
Toiletry Bag
Pack all your lotions, creams, shampoos, lip-balms and any other forms of toiletries in a small bag, so that they can be accessed easily.
Hiking Gears
You might rue not packing your hiking shorts and shoes when you discover a beautiful trail by the road. Don't let the lack of hiking gears prevent you from stretching your legs out in the wilderness.
Eco-Friendly Water Bottles
Staying hydrated is the key to maintain tiptop physical functionality. A plastic-made water bottle is not reusable, so you would have to dispose of it after using. But, if you go for reusable bottles, you would be able to refill them later, and playing a big role in minimising your carbon footprint. Win-win situation, I would say.
Travel Pillow
As you would be driving and riding for hours, a bit of extra spinal support could go a long way. Travell pillows would help you stay comfortable despite extensive driving sessions. They would also prove to be a lifesaver if you have to sleep in your car.
UV-Resistant Windscreen Covers
Shielding your car windows with windscreen covers would give you privacy if you need to have some shuteye in the car. Moreover, it would keep the car cold in winter.
Plastic Bags
You can keep your trash in plastic bags and dispose of them when you find a trash can. Car hygiene is even more important when you are out on a long trip. Trust me, nobody likes to get stuck inside a car that smells no better than a dumpster. You can also keep your wet clothes in plastic bags if you don't have the opportunity to dry them instantly.
*GasanMamo Insurance Limited is authorised under the Insurance Business Act and regulated by the MFSA